Men Reveal the Subtle Things Women Do That Turns Them on like Mad
As much as the beauty industry tries to force us to believe what turns men on the most are butts, chest, and a flawless face, there is more to what turns guys on the most.
Men are simple creatures with a rudimentary taste; however, describing the things that turns a man on this way discounts their ability to appreciate more than just the basics.
When asked what subtle things women do to turn him on apart from the women's main body, they gave an alarming answer.
Hint; It had more to do with mentality than physical. So keep on reading to find out what turns men on!
Bold smile
One of the subtle things that turn guys on is one big, bold smile. Most men fall directly for a big, bold smile. They claim that a smiling woman is a huge turn-on.
Big teeth with more prominent incisors are something guys deeply appreciate. An example of such teeth is Alyson Hannigan.
Being submissive
Men like to dominate the opposite sex, whether it is at the office or at home. Men feel more powerful when dominating their partner, and being submissive in bed is something girls do that guys love.
Guys have a huge ego, and not being able to control their partner can make them feel weak and insecure.
For this reason, having a strong woman who is submissive when it comes to the bedroom will immediately and is definitely one of the important but little things that turn guys on and will surely get your man turned on.
Sexy voice
A sexy voice is also a simple thing that turns guys on. Men immediately get turned on by a drop in a woman's voice.
When they hear a sultry tone and get a sexy look from a certain angle, it can make guys crazy.
But what gets men the most is when their girl's facial expression changes to something mischievous. This is exactly what turns men on in bed because such expressions simply drive guys crazy.
Crinkles on nose
Crinkles is another physical turn on for guys. Guys are super attracted to girls who get nose crinkles when they laugh. They find it as a huge turn on, and this simple thing is enough to drive them crazy.
Being present
The present is the fertile soil of a good relationship and even a crush. The fine art of simply paying attention to a man can turn him on.
Men are simple creatures and get turned on by little things. Girls being present for more than 10 seconds at a time can make them fall in love and is an effortless and subtle way to turn a guy on.
Cherries
Next in the list is cherries and or strawberries. If you wonder what turns guys on apart behavior and body language, fruits like cherries are your next option to try on your man.
Cherries are the epitome of seduction. Women eating cherries out of glass can make a guy go crazy, and tying a knot with a cherry can further render them to go wild.
Confidence with humility
Having confidence is very important for a guy. Nobody wants to be with a woman who is always insecure and seeking validation.
Nobody wants to be with a girl who is constantly worried about their body and how they feel in their skin.
At the same time, nobody wants to be with a Gaston with a girl's body. Guys look for a woman who is incredibly confident and, at the same time, incredibly humble and full of humility.
Being over cocky can drive a guy to the edge and make him search for something else. So be confident with humility- it's a huge turn on.
Maintaining contact
Maintaining the appropriate amount of contact with a man is one of the things girls do that turn guys on.
Men like a woman who is into them — a woman who continually tries to maintain contact and doesn't act too hard to get. Yes, men love a little challenge, but having a woman straightforward is no fun either.
Men also appreciate eye contact. Women who can keep eye contact along with a conversation can quickly turn a man on and have him wrapped around his finger.
Dancing and humming
When we wonder what are the things women do that men love, dancing is always on the top of the list.
Girls who dance while completing their normal tasks make men fall in love.
They find normal things like this very irresistible. A woman with no makeup, messy bun, dancing, and humming while making breakfast will definitely steal a man's heart.
Tan lines
Guys love a little tan line on the bottom and the waist. They love tan lines, especially when they are conservatively cut. It makes a man very turned on, and they find it hard to concentrate after that.
It is something that draws their attention, and like a little child, they find it really hard to keep their minds away from it.
Modesty
With all the crazy bold things that men love, they also love a little modesty in their woman. When women show a little too much skin but also blushes at the same time is what guys love.
Things like this can make a guy fall in love and get turned on.
Guys are simple creatures. They want a woman who is sexy yet modest. They want a woman who is confident yet filled with humility. They want a woman who knows how to dress up yet puts little makeup on.
Being this kind of girl can make a guy get turned on right away.
So make your man happy and follow what turns him on! Also, learn a few subtle things to say to turn a guy on besides practicing the rest of the ideas in this article.
After all, falling short of topics to talk about and staying silent can be a big turn off for them.
Also watch:
Share this article on
Want to have a happier, healthier marriage?
If you feel disconnected or frustrated about the state of your marriage but want to avoid separation and/or divorce, the marriage.com course meant for married couples is an excellent resource to help you overcome the most challenging aspects of being married.
Learn More On This Topic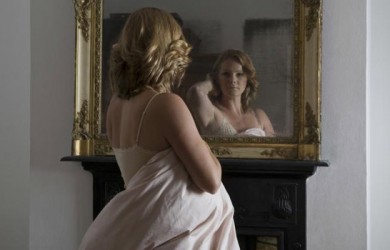 You May Also Like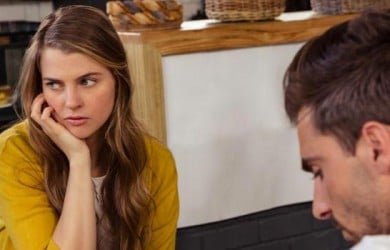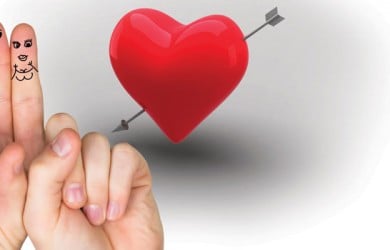 Popular Topics On Married Life