16 New Year's Resolutions to Improve Your Sex Life
We tend to take intimacy for granted. We sometimes believe we can crawl under the sheets and let nature take its course. In reality, the deepening of intimacy takes patience, understanding, and learning.
As you begin a new year together, consider the following resolutions as guideposts in your desire to deepen your intimacy. Listen to your partner. Open the channels of communication. Prepare to go to places you have not explored before. Here's to a good life, friends, and good sex too.
Presenting some new year resolution tips for married couples:
Resolution 1 – Go for weekly date nights
It's vital to keep spontaneity and adventure at the heart of your intimate relationship. Resolve yourself to a weekly date night in which you and your love eat a good meal together, explore a new hobby, get out of the house, and enjoy the magnificence of creation. You may find that date night has a way of enhancing late night.
Resolution 2 – Write love notes
In this over digitalized, uber kinetic world of ours, nothing says "intimate relationship" quite as effectively as a lovely, handwritten note. Grab some paper, a good pen, and begin to write your love a wonderful dispatch. Not a master with language? No worries, a Wordsworth poem will work just fine.
Resolution 3 – Create a scrapbook
Gather your pictures, your ticket stubs, and your memories, and begin to create new ones. While there are various online scrapbook options available, why not take the time to create something from scratch? Grab some glue, some glitter, some popcorn, and a few beers to make scrapbook time, relationship time.
Resolution 4 – Practice forgiveness
Relationships and intimacy collapse when we are unwilling to forgive our love with the bad stuff that occurs. The practice of forgiveness flourishes when we are will to look at our partner with tenderness and respect.
Saying "I forgive you" not only releases us, but it also releases the one who hurt us.
Resolution 5 – Take care of yourself
The path toward good health, intimacy, and relational health is different for every partner and every relationship. Create an individualized approach to wellness, so you are equipped to claim a bright future for your partnership. True wellness arrives when all aspects of the person – physical, psychological, and spiritual – are made whole.
If you are underperforming in the bedroom, do not neglect to seek the counsel of a good physician.
Resolution 6 – Try new things
Getting a little stale in the sack? Do something different. Candles, lotions, whatever it takes, friends. A visit to the local bookstore may help, too. I mean it! Look for titles that include the words "Kama Sutra," and learn from the wisdom of an intimacy guru. You will not regret it!
Resolution 7 – Go somewhere new
You don't have to wait for summer vacation to take an excursion to a place you've never visited before. Pick a point on the map, gas the car, pack a bag, and turn on the fires of intimacy. A suggest? Find a wonderful Bed and Breakfast.
Resolution 8 – Put intimacy on the calendar
Work, kid, church, and other family obligations can leave little time and opportunity for sexual intimacy. So, put intimacy on your handy Google calendar. Schedule sex appointments for you and your partner. Barring unforeseen difficulties, abide by the schedule and consider expanding it too.
Resolution 9 – Tell your partner what works
Sometimes even the most loving, trusting partners experience significant shyness in the bedroom. The answer? Communicate. Communicate with your partner about what works, what hurts, what brings pleasure, what brings absolute bliss. Be honest, friends, and enjoy the discoveries.
Resolution 10 – Get rid of the TV in the bedroom
It happens too often. A couple finds a lovely flatscreen on sale and quickly mounts the digital madness to the bedroom wall. Don't do it. Nothing kills intimacy quite like 200 channels of cable. Take the TV out of your room and agree to make your own movies!
Resolution 11 – Pack the jealousy
Jealousy will absolutely demolish a relationship. If you harbor jealousy over your partner's colleagues, friends, and old flings, acknowledge that it is all about you. Do yourself a favor. Discover what drives your jealousy and do something about it. If you feel that your partner may be unfaithful, have the courage to talk about it openly.
Resolution 12 – Express your love
It's always wise and appropriate to do some kind of things for your beloved. Coffee in the morning and a note in the evening or among simple things you can do to communicate, "I love and value you." Do not forget holidays, anniversaries, birthdays, and the like. Acts of kindness deepen the potential of intimacy.
Resolution 13 – Bring back the PDA
There is nothing wrong with public displays of affection. Do not be afraid to hold hands, kiss, hug, and giggle when out in the community. Those who scoff at PDA are insecure in their own relationships.
Resolution 14 – Get to know your partner again
Over time, relationships can become sullied by routine and familiarity. Intimacy can decline too. The solution? Bring the discovery back into the relationship by asking the kinds of questions you and your partner asked one another when you first met. It is like dating all over again.
Resolution 15 – Honor space
Ironically, if you are uncomfortable honoring your partner's space, your intimacy will suffer. We all need "time away" to rest, discern, and dream. Learn your partner's "tells" that may indicate the need for additional space. Honor this space as "good for the soul," and not an indictment of you and your actions. Again, your intimacy will flourish when you and your partner allow one another to cultivate a sense of space.
Resolution 16 – Trust your gut
While resolutions are always instructive, they may not speak to the heart of your longing for intimacy. When in doubt, attune yourself to your partner's desires, motivations, and concerns. In intimate moments, let your body and your partner's body speak to the direction of your intimacy. Learn, grow, love.
There you have it. Simple, romantic resolutions that do not need a lot of effort, yet go a long way in taking the intimacy levels in your relationship up a notch this year and for many years to come. To make sure that you stick to the resolutions and do not go off track, start with the smaller goals in this list before moving on to the big ones, try to stay positive and realistic to make things work, and plan well with your partner to have a beautiful year!
Share this article on
Want to have a happier, healthier marriage?
If you feel disconnected or frustrated about the state of your marriage but want to avoid separation and/or divorce, the marriage.com course meant for married couples is an excellent resource to help you overcome the most challenging aspects of being married.
More On This Topic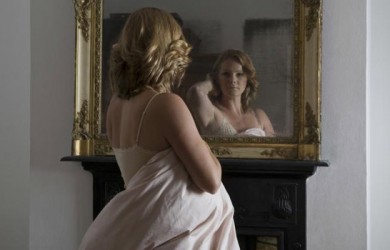 You May Also Like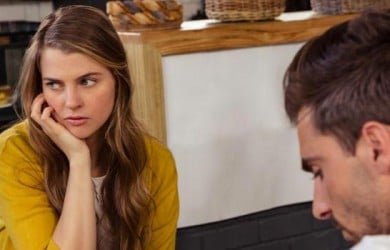 Popular Topics On Married Life