What Is Tiger Parenting? Benefits, Risks & Examples
Tiger parenting is a parenting style known for strict rules and high expectations. In this article, you will learn what it is, its benefits, and the risks it poses for you to decide if it's right for you.
Tiger parenting uses punishment as a motivator, such as physical discipline or verbal abuse, forcing children to comply with their expectations and damaging a child's self-esteem and sense of self-worth.
What is tiger parenting?
Tiger parenting is a parenting style that emphasizes strict rules and high expectations for children, often at the detriment of their emotional well-being. It is most commonly associated with East Asian cultures, but it can be found in other cultures as well.
Amy Chua, a professor of law at Yale University, wrote about tigers in her book "Battle Hymn of the Tiger Mother."
Some critics said children need to be allowed to explore their own interests and make their own mistakes and that parents should focus on nurturing their child's emotional well-being.
However, it is important for parents to consider the potential negative consequences of this approach and to balance high expectations with love and support for their children.
Examples of tiger parenting
Now that you know what tiger parenting is all about. Here are some examples of tiger parenting:
1. Focusing on academic success
Tiger parents often prioritize academic success and excellence in their studies which involves enrolling them in rigorous academic programs, hiring tutors or instructors, and setting high expectations for grades.
Related Reading: 

3 Steps to Financial Success in Marriage
2. Control over their behavior
Tiger parents monitor and control their children's behavior, including their friendships, extracurricular activities, and even their hobbies. They may monitor their children's social media use and impose strict curfews.
3. Punitive measures
Tiger dads may use discipline and punishment to ensure their children adhere to their expectations. This may include taking away privileges, withholding affection or praise, or using physical discipline.
4. Hard work and perseverance equal success
Tiger parents may emphasize the value of hard work and perseverance to achieve success. They may encourage their children to practice for hours, even if they don't enjoy it, believing that persistence will lead to success.
Benefits of tiger parenting
Tiger parenting is characterized by strict rules and discipline, a focus on academic success, and a belief that their children can excel in anything they put their minds to. Some of the key features of tiger parenting include:
Tiger parents set high expectations for their children's academic achievements and expect them to aim for excellence in all aspects of their lives.
Focus on respect for authority
Tiger parents value obedience and respect for authority, including parents, teachers, and other adults. Children are expected to follow the rules and behave appropriately at all times.
To learn more about the benefits of tiger parenting, watch this video:
Risks of tiger parenting
Lack of flexibility and rigid expectations of tiger parents from their children may not allow them to explore their own interests or pursue their own goals, ultimately leading to children feeling unfulfilled and resentful.
Effects of tiger parenting on a child
While some children may thrive under pressure and high expectations, others may struggle with the stress and anxiety associated with this approach. Some of the effects of tiger parenting include:
Children of tiger parents may experience high levels of stress and anxiety due to the pressure to succeed, leading to physical and emotional health problems, including depression, anxiety, and sleep disturbances.
Strained parent-child relationships
Tiger parenting can strain parent-child relationships, as children may feel that their parents are overly strict and controlling, leading to a breakdown in communication and a lack of trust between parents and children.
You may benefit from marriage therapy because it can offer ways to manage issues within a marriage in a healthy manner.
Some commonly asked questions
Here are the answers to some pressing questions about it that can bring in more clarity and understanding about what may work better for your child:
What is tiger mom vs. elephant mom?
Tiger moms are known for pushing their children to excel, often with intense pressure and discipline. On the other hand, an elephant mom is a nurturing and supportive parent who emphasizes emotional intelligence and empathy.
The term was first coined by writer Priyanka Sharma-Sindhar in 2014 in an article in The Atlantic. Elephant moms are known for prioritizing their children's emotional well-being and development while also encouraging independence and exploration.
It's important to note that every family is unique, and what works for one may not work for another. Parents are to decide what kind of parenting style they want to adopt based on their own values and beliefs.
What is snowplow parenting?
Snowplow parents may intervene in their child's life by clearing obstacles to their success, overseeing every aspect of their development, and preventing their child from failure.
The long-term effects of snowplow parenting can be detrimental to children, as they may struggle with decision-making, lack of independence, inability to handle failures, anxiety, and depression.
Final thoughts
While Tiger parenting can lead to successful, high-achieving children, it can also be damaging to a child's emotional well-being. Parents who choose this approach should be aware of the potential risk and strive to balance high expectations with love and support for their children.
The goal of parenting should be to raise happy, healthy, and well-adjusted children, and this requires a holistic approach that considers all aspects of a child's development. Talk to a therapist if you are dealing with tiger parenting mental health problems.
Share this article on
Want to have a happier, healthier marriage?
If you feel disconnected or frustrated about the state of your marriage but want to avoid separation and/or divorce, the marriage.com course meant for married couples is an excellent resource to help you overcome the most challenging aspects of being married.
You May Also Like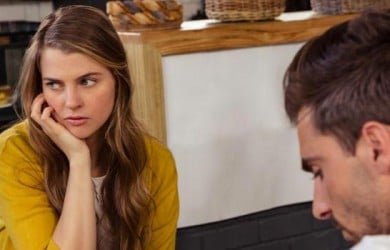 Popular Topics On Married Life