5 Tips on How to Know If You Are in Love with Someone
Love can sometimes be very complicated and especially when you are not sure what is the interpretation of your feelings. We grow up with different understandings of what love is and how people in love behave around those they love. And when our time to experience and give love comes, several feelings come along.
If you are wondering how to know if you are in love, then you've probably encountered or is currently seeing things that challenge your original understanding of how love is.
So, here, we've put together an excellent guide on how to know if you are in love. We all understand love can sometimes turn out to be what we never thought it to be, especially if we consume a lot of soap operas and Disney movies.
You find yourself wondering whether he/she is the right one, not sure how to interpret how they treat you or sometimes just trying to piece it together after a heartbreak.
Let's find out.
1. You feel as if you're on drugs
As much this sounds dramatic, there's some truth hidden in it.
Love sometimes manifests in mysterious ways.
Sometimes when you fall in love (and maybe throughout your love experiences), love may plant a feeling in you that is only witnessed in people with some drug influence.
Research conducted in 2010 by Rutgers University proved that love induces sensations that manifest in the same way as sensations of getting high. According to them, one of the ideas on how to know if you are in love is to watch out for this kind of feeling.
When you truly love someone, a substance called euphoria is released by your brain which helps you solidify the bond you share with your one love as you experience these feelings.
This release occurs several times throughout your love cycle.
2. You realize your new interests and mostly with and about them
When this happens, it not only applies to the new sensations that now define your world but also covers the greater literal sense.
One sure ticket on how to know you are in love is when you realize you are drawn to new experiences and ideas that never interested you before.
Example – You may realize you just bought season tickets for matches your local team is due to play, only because your new love loves soccer.
The only explanation for such actions is that when you find your true love, you suddenly start to pay more attention and interest in the things they care and love. You are actually pleased about it.
We doubt if there's anyone who doesn't like finding new hobbies.
3. You don't feel pain
This includes physical pain (not many know this)
Several studies have shown that love is more of a drug than it's an intense feeling.
When it's intense, it can relieve pain. Research reported by the New York Times has shown a significant link between love and pain.
15 different students who admitted to being in love were subjected to the study. The results showed that the students' responses to pain were considerably delayed than it would be in normal circumstances.
Another observation that was made and also led to this conclusion was that while the students were made to stare at a picture of their partners, heat applied at their palms did not induce the usual severe pain.
This could mean that the next time you happen to knock into a wall or stub your toe while fantasizing about your perceived 'true love,' and you don't feel pain, consider it an indication that this could be the real deal.
4. Your sex drive is suddenly through the roof
This needs no-brainer to understand, but again, soberness is required to distinguish it from a bigger issue.
Intimacy between people who love each other is the purest form of expressing love to one another.
When you suddenly feel an increase in your sex drive with the one you love than it was with another, it's obviously an indication of real love. It's okay to mix love and pleasure, and it's only natural to embrace it.
Women are usually the primary victims here, although it's universal to all genders.
They are always leading the pack in wanting to be intimate with their partners at the beginning of a new relationship.
5. You catch yourself smiling
This is probably the sweetest feeling ever.
The rest of the flu up there could be great but occasionally being caught with a big smile plastered all over your face whenever you think of your one love or when you see text on your phone is one the surest indications that you are in love.
Love manifest in different ways and feels different for every other person
Any time you fall in love, you could realize one or two unique things, but the real feeling will push you to new levels.
So many factors play into the game of falling in love- age, gender, etc. But one thing that remains true in all cases is, when you are sure you've fallen in love, chances are that you just might be right.
Whatever feels different has some element of love in it.
Share this article on
Want to have a happier, healthier marriage?
If you feel disconnected or frustrated about the state of your marriage but want to avoid separation and/or divorce, the marriage.com course meant for married couples is an excellent resource to help you overcome the most challenging aspects of being married.
More On This Topic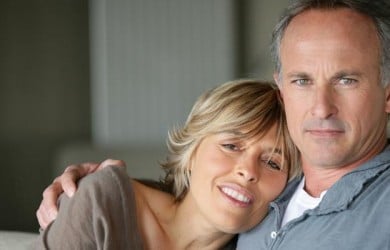 You May Also Like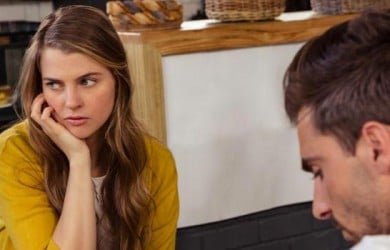 Popular Topics On Married Life