Learning How to Love, Trust Without Being Insecure With My Husband
We all have moments of self-doubt and insecurity in our relationship.
It might be a fleeting flash of a feeling; say you are feeling dowdy and you imagine that all the women your husband works with are impeccably dressed with hot, toned bodies.
You experience a brief moment of insecurity, but it passes.
Confidence in oneself is a relative experience; everyone's sense of self-confidence can be put to the test in times of stress, fatigue, threatening circumstances or loss.
Feeling insecure in a relationship
But there are those of us who have a deeper, more ingrained feeling of insecurity.
Their self-confidence is consistently low. Their sense of self-worth is not inner-driven.
It depends on external relationships.
This lack of self-esteem transfers over to all attachments, causing insecurities in marriage and other relationships.
Relationship insecurities put a serious, sometimes irrevocable strain on couples.
Let us examine where this emotion comes from, and how to stop feeling insecure in a relationship.
What causes insecurity in a relationship?
The most common cause of insecurity in a relationship is the lack of self-esteem.
A person who doubts their value is insecure in love and in other aspects of their life.
This type of person typically sees themself only in relation to other people.
They derive their identity, their self-affirmation from other people, and if this affirmation is not given, this person becomes more insecure.
Also watch:

What are some of the most common causes of insecurity?
Common causes of insecurity include:
Genetics
Some people have brain systems that are easily triggered, causing them to feel insecure in situations where other people would not feel threatened.
It is if their brain is constantly on high-alert, ready to react at the hint of a threat.
Childhood experience
If a child grows up in a household where they feel unsafe, denigrated, teased or bullied, they are more likely to develop attachment problems as adults, leading to trust and relationship insecurity issues.
A child brought up in a non-nurturing environment, one where they cannot count on having their needs met, often becomes an insecure adult.
Past experiences
People who have been abused, abandoned, cheated on or betrayed in the past will understandably meet new relationships with a sense of insecurity, especially if they haven't worked on and moved past the bad experience.
People who have had a loss, in particular, a traumatic breakup, are likely to develop relationship insecurity out of fear that they may lose their current partner.
This actually works against the relationship, because the smothering, the conflict-avoidant behavior, the lack of speaking up for oneself does not make for a balanced and satisfying relationship.
This then becomes a self-fulfilling prophecy: the person who is insecure in love actually ends up driving away, the one person they want to feel secure with.
How to overcome insecurity in a relationship
If you recognize a pattern of relationship insecurities, do not despair.
There are many strategies you can put into place to break out of this pattern and begin to deal with trust issues and insecurities.
How to deal with trust issues and insecurities
It all begins with recognizing that you are worthy of good, healthy love.
Having successful relationships and overcoming insecurity will mean clearing all the past losses, hurts, abuses and other experiences that contributed to your current state.
Here are some ways to change your self-perception
You matter
Start with this small mantra, telling yourself each day that you matter.
Make a list of all the people you know you matter to. Think about your times together, and let yourself feel their appreciation and love.
Recognize your agency
Those who feel insecure in love often neglect to remember that they have agency.
Having agency means having opinions, a voice, that believing what you think and say is important and contributes to the conversation.
Often people who are insecure in their marriage hesitate to ask for anything; they think by avoiding conflict they can "keep the peace" and therefore keep their partner from leaving them.
You must recognize that a relationship where you cannot bring up problems out of fear that your spouse will leave you is not a relationship worth keeping.
You are strong, you are valuable, and you have agency. Feel the power!
Other ways to overcome insecurity
Personal growth through connections
Sometimes those dealing with insecurity have a lack of connection, especially a spiritual connection.
This doesn't need to be religious, although it can be.
Any sense of connection to something outside of oneself can help you feel more trust towards others.
People who meditate daily, or practice mindfulness, or do yoga, report a greater sense of security within themselves and in their relationships.
Through these connective practices comes a sense of calmness, honoring oneself, and feeling safe no matter what is going on in the outside world.
They are excellent exercises to help when dealing with insecurity because they provide you with a feeling of the fierceness and personal safety.
Share this article on
Want to have a happier, healthier marriage?
If you feel disconnected or frustrated about the state of your marriage but want to avoid separation and/or divorce, the marriage.com course meant for married couples is an excellent resource to help you overcome the most challenging aspects of being married.
More On This Topic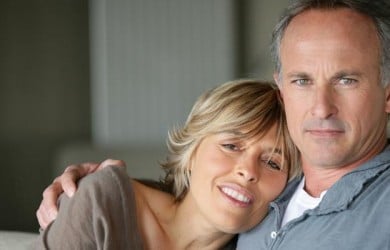 You May Also Like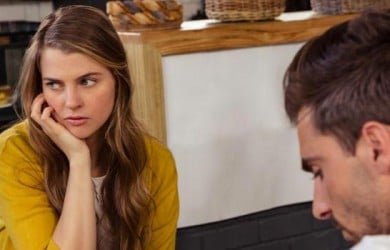 Popular Topics On Married Life