10 Key Tips for Practicing Tough Love in a Relationship
We are wired to love, care, and protect our relationships, but sometimes the situation is out of our hands, and we are vulnerable to damage.
Love is a complex tapestry woven with threads of tenderness, support, and understanding. But they may also demand the strength and courage to confront difficult situations head-on. This is where the concept of "tough love in a relationship" steps into the spotlight.
Tough love is a nuanced and dynamic approach that challenges the conventional notions of nurturing a relationship. It encompasses a willingness to make difficult decisions, set boundaries, and provide honest feedback to address underlying issues.
While it may seem contradictory to the tenderness we associate with love, tough love seeks to foster long-term growth and strength within a relationship.
So, let us embark on this journey as we unravel the layers of tough love and discover how it can be a catalyst for personal growth, enhanced communication, and the development of resilient and fulfilling relationships.
What is tough love in a relationship?
Tough love in a relationship refers to a form of direct and firm behavior or approach taken by one person towards their partner in order to encourage personal growth, confront unhealthy behaviors, or address difficult situations.
Tough love in a relationship involves setting boundaries, being honest, and sometimes making tough decisions for the well-being of the relationship or the individuals involved.
While tough love can be challenging and uncomfortable, and it can make you question, "Is tough love effective?"
But remember, the intention of tough love is to support the long-term growth and improvement of the relationship. It often requires a delicate balance between being caring and compassionate while also being firm and assertive.
What is an example of tough love in a relationship?
An example of tough love being used in a relationship is when one partner recognizes that their significant other has developed a substance abuse problem that is detrimental to their well-being.
In this situation, tough love would involve the other partner taking a firm stance and setting clear boundaries. They might express their concerns, emphasizing the negative impact substance abuse has on both the individual and the relationship.
Tough love meaning in a relationship, would entail refusing to enable or tolerate the destructive behavior any longer.
The partner employing signs of tough love may choose to establish consequences, such as refusing to be around when the substance abuse is happening or seeking support from a professional counselor or support group.
They would communicate their unwavering support for their partner's recovery while making it clear that they cannot continue in the relationship if the destructive behavior persists.
10 key tips for practicing tough love in a relationship
When it comes to romantic relationships, tough love may sound scary, but despite being harsh, sometimes, it is quite a necessary reminder of each other's self-worth. Tough love can pave a path for deeper understanding and intimacy by fostering tolerance, vulnerability, consent, and necessary criticism at the same time.
Romantic partners should strike a balance between soft and tough love as it is necessary for your partner's well-being. But, while practicing tough love in marriage or a romantic relationship, it is essential to realize that you are not incessantly neglecting or hurting your partner.
Trying to belittle your partner, or being rude just to keep your partner in check, should not be confused with tough love. This is certainly not a way of practicing tough love!
Practicing tough love in relationships can be challenging, but it can also be necessary for personal growth and the well-being of both individuals involved. Here are some key tips to help you navigate tough love in relationships:
1. Set clear boundaries
Clearly define your personal boundaries and communicate them to your partner. Boundaries help establish expectations and limits, ensuring that both individuals respect each other's needs.
2. Be honest and direct
Tough love requires honesty. Speak openly and directly about your concerns, expectations, and any issues that need to be addressed.
Avoid sugar coating or avoiding difficult conversations, as this can ultimately make the matter worse.
3. Focus on behavior, not the character
When offering tough love, address specific behaviors or actions rather than attacking the person's character. This approach helps prevent feelings of defensiveness and enables more productive discussions.
4. Maintain empathy and compassion
Tough love in a romantic relationship should come from a place of genuine care and concern. While being firm, maintain empathy and compassion for your partner's emotions and experiences.
5. Avoid enabling or rescuing
Tough love means resisting the urge to enable or rescue your partner from the consequences of their actions. Allow them to face the natural outcomes of their choices and learn from them.
6. Encourage personal responsibility
If you are thinking about how to give tough love, then stop making excuses for their irresponsible behavior.
Hold your partner accountable for their actions and decisions. Encourage them to take responsibility for their behaviors and the impact they have on the relationship.
7. Offer support, not solutions
Wondering how to show tough love in a relationship?
Instead of providing quick fixes or solutions, offer support and guidance to help your partner navigate their challenges. Encourage them to find their own solutions and learn from their experiences.
8. Practice self-care
Practicing tough love can be emotionally demanding. Take care of yourself by setting aside time for self-care activities, seeking support from friends or professionals, and maintaining healthy boundaries for your own well-being.
9. Be consistent
Consistency is essential when showing tough love. Stick to your boundaries and expectations, and avoid sending mixed messages. Consistency helps establish trust and clarity in the relationship.
Watch this video to learn more about the role of consistency in love:
10. Recognize when to seek outside help
If the issues in your relationship persist or become unmanageable, consider seeking the assistance of a professional therapist or go for relationship counseling. They can provide guidance and support to both individuals as they navigate tough love together.
Remember, tough love is about fostering personal growth and creating healthier dynamics in the relationship. It requires a delicate balance of firmness and compassion, and it should ultimately contribute to the betterment of both individuals involved.
Some commonly asked questions
Here are the answers to some pressing questions about tough love in a relationship that can help address some of your doubts about it:
Is tough love healthy in a relationship?
Tough love can be healthy in a relationship when used appropriately and in the right context. If used wisely, tough love is the best love, as it promotes personal and collective growth.
Tough love in a relationship can help individuals grow, learn from their mistakes, and make positive changes. However, it's important to approach tough love with care and respect, ensuring that it doesn't become harsh or punitive.
How do you use tough love in a relationship?
Tough love in a relationship involves setting clear boundaries, being honest yet compassionate, and holding each other accountable.
It requires open communication, addressing specific behaviors, and avoiding enabling or rescuing. Encourage personal responsibility and offer support, not solutions. Practice self-care and seek professional help if needed.
Tough love should foster growth, respect, and improvement, with a focus on mutual consent, understanding, and empathy.
Final thoughts
In conclusion, tough love in a relationship is a complex and delicate balancing act. While it may seem harsh or even counterintuitive, it can be a powerful tool for growth and self-improvement.
By setting boundaries, providing constructive criticism, and encouraging personal responsibility, tough love can help couples navigate challenges and strengthen their bond. However, it is crucial to approach tough love with empathy, understanding, and respect. It should never be used as a means of control or manipulation.
Ultimately, the successful implementation of tough love requires open communication, trust, and a genuine desire to see each other thrive. When applied with care, tough love can foster personal development, deepen intimacy, and lead to a healthier and more fulfilling relationship.
Share this article on
Want to have a happier, healthier marriage?
If you feel disconnected or frustrated about the state of your marriage but want to avoid separation and/or divorce, the marriage.com course meant for married couples is an excellent resource to help you overcome the most challenging aspects of being married.
Learn More On This Topic
You May Also Like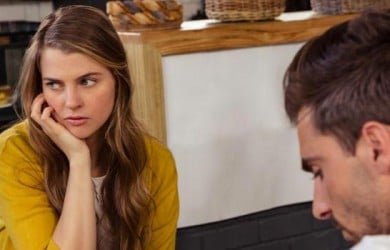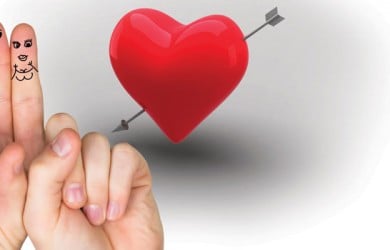 Popular Topics On Married Life