Practicing Tough Love in Relationships- Key Tips and Advice
We are wired to love, care, and protect our relationships, but sometimes the situation is out of our hands, and we are vulnerable to damage.
In such times, it is important to practice tough love to undertake decisions that impact your whole life in the long run.
What is tough love in a relationship?
Tough love is an effective relationship strategy that is based on the blend of toughness and warmness that directs you toward a better life.
It is a widely practiced approach used in different areas of life. Tough love in relationships advocates the following principles:
Better communication

Expression of softness and firmness side by side

Respecting your relationships

Setting fair boundaries and expectations

Grooming yourself personally and professionally

Taking strict measures in adverse situations
Practicing tough love in parenting
Being parents makes us wired to love and protect our children, but oftentimes this kind of love is insufficient to breed discipline in children.
Tough love is a successful parenting strategy that helps groom a sense of responsibility in children by enabling them to learn the consequences of their actions and behavior, rather than giving them a soft touch at everything in life.
Tough love teaches the right attitude to the troubled teens and makes them control their temper, fuel a sense of responsibility, teach them moral values, and help them develop a good character.
It is often confused with the authoritarian parenting style, which focuses on controlling children and ultimately has a bad effect on children.
Tough love can be devastating if practiced that way. So, while practicing tough love in parenting, it is important to stay within healthy boundaries.
Crossing the lines can have a reverse effect and do more harm than good to your relationship with the kids.
Is tough love helpful?
It is important to note that practicing tough love allows you to give your children a reasonable space to anticipate their actions and outcomes.
It helps you make sensible decisions which are good for children in the long run. It does not endorse enforcing yourself on children all the time.
It teaches you to respect your children as they learn to grow into sensible individuals and positively contributing citizens of society.
As parents are the role models, they should inspire children with their words and actions; therefore, kindness and empathy are the essentials of tough love.
Tough love is a complete philosophy that does not endorse any kind of disrespectful actions like spanking or hitting the children, confining them to the house, or a single room as a punishment, harsh punishments, physical violence, or mental abuse.
It teaches them good lessons and helps them pave a successful path to get a better start in life, thereby breeding responsible and smart children.
Tough love for overcoming addictions
Practicing tough love can prove to be a lifesaver for addicts.
It enforces to establish healthy boundaries and combat addiction by exercising self-control and discipline in life.
Thus, in doing so, it may involve serious actions like refusing to provide any kind of legal or financial aid to the child, like assisting with bail money or paying their bills.
However, in adverse situations, one should not attack or harm the addict, rather seek an intervention specialist or report if your child is persistent on drugs.
For effectively practicing tough love, it is important to strike a balance. It is important to keep a check on yourself so that you don't end up being overly rigid and make it a tough relationship instead!
Tough love and relationship advice
When it comes to romantic relationships, tough love may sound scary, but despite being harsh, sometimes, it is quite a necessary reminder of each other's self-worth.
Tough love can pave a path for deeper understanding and intimacy by fostering tolerance, vulnerability, consent, and necessary criticism at the same time.
Romantic partners should strike a balance between soft and tough love as it is necessary for your partner's wellbeing.
But, while practicing tough love in marriage or a romantic relationship, it is essential to realize that you are not incessantly neglecting or hurting your partner.
Trying to belittle your partner, or being rude just to keep your partner in check, should not be confused with tough love. This is certainly not a way of practicing tough love!
Tough love teaches important lessons in a relationship
Tough love teaches important lessons in a relationship, like not to take your partner for granted, and ultimately saves a relationship.
It helps you and your partner establish and cherish values in a friendly way, leading to a better understanding and awareness about each other's wants and needs as well as the practical necessities of a relationship.
However, it is important to empathize and have an open mind at the same time. Proper communication is key because a cold attitude can breed violence.
How to show tough love in a relationship? How to practice tough love in a healthy way without inflicting pain on your loved one?
Here are some important reminders for practicing tough love in a relationship.
Never threat, abuse or embarrass your partner

Express yourself

Respect your partner

Take firm actions to follow boundaries
Also Watch:
Share this article on
Want to have a happier, healthier marriage?
If you feel disconnected or frustrated about the state of your marriage but want to avoid separation and/or divorce, the marriage.com course meant for married couples is an excellent resource to help you overcome the most challenging aspects of being married.
More On This Topic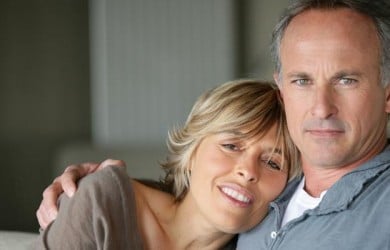 You May Also Like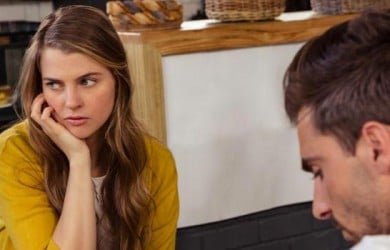 Popular Topics On Married Life