Why Intimacy and Marriage Are Not Mutually Exclusive
We might take for granted that intimacy and marriage go hand in hand but what happens when there are personal, or psychological issues that cause a lack of intimacy, or even no intimacy at all? Is intimacy in marriage crucial to the survival of a marital relationship? And if it does sustain, can the combination of a lack of intimacy and marriage be fulfilling for both parties?
The answer is complicated because each example of intimacy and marriage (or lack thereof) is unique. Yes, a marriage can survive without intimacy, but for how long and whether the relationship can be fulfiling for both spouses is entirely dependant upon the couple involved.
There is no straight answer for this situation
The problem with intimacy and marriage is that there are so many complex variables to consider, such as love, commitment, children, living arrangements or plans, and each variable is dependant upon the perspective and needs of each person involved in the marriage. Which means that there is no straight answer for this situation. Each case must be assessed individually to conclude whether intimacy in marriage is imperative.
It is important to find a mutual ground with your spouse
For example, a marriage where both spouses experience a lack of desire for intimacy could enjoy a happy and fulfilled life together because they both have the same aspirations. However, a couple where only one spouse lacks a desire for intimacy experiences a dilemma. The couple may well love each other, but to maintain the relationship, one spouse is going to have to make a severe compromise when it comes to intimacy and marriage. Whether that compromise is one that is sustainable is dependent upon the perspective of the spouse who is making the compromise.
This doesn't mean that if you are experiencing this type of situation that you are any worse off than the first example. Afterall, the couple who have found mutual ground without intimacy in their marriage may well be stunting their own growth and living in a codependent relationship. And they always run the risk of a change in desire.
It's easy to see that a lack of intimacy in marriage creates a potentially higher risk of problems. Or it creates the potential for stunted personal growth than a marriage where both spouses enjoy intimacy. But that doesn't mean that your marriage should be over if intimacy and marriage don't go hand in hand.
Here are some guidelines for how to manage it
Maintain open and honest communication with your spouse, so that you can both be clear about how you are feeling, and make plans to work through any problems. If one spouse wants intimacy, and the other doesn't, perhaps you can agree on a compromise. Whereby the spouse who wants intimacy waits a period of time, and in that time frame, the spouse who doesn't enjoy intimacy seeks counseling to help them with the issue.
If you are the spouse, who doesn't want intimacy and doesn't want to seek help, it may be time to offer to give your spouse the freedom, without guilt, to choose whether they'd like to remain in the marriage or not. Of course, you could always remain, great friends, if they decided to leave and respect for each other would increase if they chose to stay.
Keep the communication honest
If you are in a marriage without intimacy and you are both happy with that situation, keep the communication honest. Discuss the topic of your levels of intimacy frequently and remember that sometimes things change. People change, and a person's desires change. This way if something does shift in your relationship then you can be prepared instead of feeling shocked or scared.
If one spouse has been intimate and has then suddenly stopped, it's worth considering seeking marital counseling so that you can both understand what has happened, and how to correct it.
It's worth seeking out the advice
A marital counselor will help you both navigate the challenges that this situation will bring. There may be other ways to enjoy intimacy and marriage where your situation won't be a problem. In all situations, a marital counselor would be extremely helpful so that you can maintain a healthy equilibrium and marriage, or friendship.
The one thing that always adds to the difficulties of this situation is the love and commitment you may have for each other in every other way, beyond intimacy and your religious perspective if you have one.
Whilst you may seek to honor your religious and marital commitments, it is worth considering too that each of us has a soul that needs to do what it needs to do. And it needs to be free to do what it needs to do. Nothing will ever override this internal guide that we all have, it's our spiritual connection guiding us, and so at the very least, it's worth considering this perspective.
Follow your innate voice
If you can discern between that innate voice and general thought, then you should always follow the innate voice. If you deny it, it will only start to scream louder and louder; it's important to always do what's right for you. Denying yourself will only delay the undeniable.
And in the same vein, it's also important not to oppress one person with the beliefs or needs of your own. If you want intimacy and your partner does not, it will be damaging to your marriage and your partner to force it. But the same goes in reverse too. If you don't want intimacy, it will be damaging to your marriage, and partner if you force that will onto them. Which is why respect and open and honest communication is always essential.
Work through it together
If intimacy and marriage is a problem for you, remember that whilst a marriage without intimacy might present a risk, love, commitment, and fairness without intimacy is highly valuable and has high prospects for longevity. Whether you choose that for your marriage, or you choose to end the marriage and remain loving friends if you face up to the situation and work through it together, the journey might be tough, but the outcome could be extremely positive.
Share this article on
Want to have a happier, healthier marriage?
If you feel disconnected or frustrated about the state of your marriage but want to avoid separation and/or divorce, the marriage.com course meant for married couples is an excellent resource to help you overcome the most challenging aspects of being married.
More On This Topic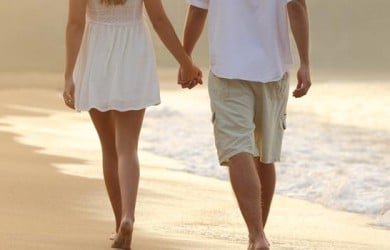 Recent Articles
You May Also Like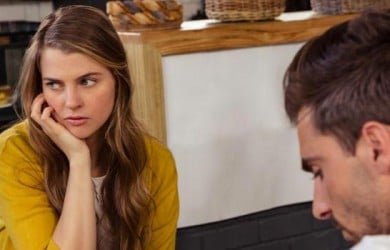 Popular Topics On Married Life