11 Signs You're in a Roommate Marriage and How to Fix It
Many couples find themselves in what is known as a "roommate marriage," a relationship where intimacy and romance have taken a backseat to logistical partnerships and shared responsibilities. You live together, split bills, and may even discuss chores, but the emotional connection that once thrived now feels like a distant memory.
Essentially, you're cohabiting with the ambiance of a roommate rather than the closeness of a spouse. While this setup can function on a basic level, it deprives couples of the deep emotional and physical connection that makes marriage fulfilling.
If you suspect you're in a roommate marriage, identifying the signs is the first step toward revitalization. Let's discuss 11 red flags that may indicate you're in a roommate marriage and actionable tips on how to reignite the spark that once was.
What is roommate marriage?
A "roommate marriage" refers to a marital relationship where the emotional and often physical intimacy has diminished to the point that the couple starts to resemble roommates more than romantic partners.
In this type of relationship, the focus tends to shift towards shared logistics and responsibilities- like paying bills, taking care of children, or managing household chores rather than cultivating emotional connection, affection, and romantic intimacy.
While the partnership may function well on a practical level, it lacks the emotional closeness and the spark that characterize a fulfilling marriage.
The concept of a roommate marriage can manifest in different ways and degrees, and it may or may not be a temporary phase. Some couples settle into this dynamic after the "honeymoon phase" fades, while others find themselves gradually drifting apart due to external stressors like work, parenting, or health issues.
For a deeper understanding and solutions, refer to this article.
5 causes of roommate marriage
The transition from romantic partners to roommates can be a confusing phase in a marriage. Understanding the causes is crucial for this successful roommate phase of marriage.
Here are 5 key reasons
1. Lack of emotional investment
Over time, some couples may become less emotionally invested in their relationship. As they navigate the ups and downs of life, their emotional energies may be directed elsewhere, such as toward their careers, children, or individual pursuits.
This lack of emotional investment can be a significant factor leading to the roommate stage of marriage.
Dr. John Gottman's work on emotional intelligence in relationships can offer deeper insights. His concept of "emotional bids" highlights how emotional investment is critical for relationship satisfaction.
2. Stress and external pressures
Stressors like work, financial concerns, or parenting responsibilities can divert attention away from the relationship. High stress levels can inhibit intimacy, making couples more prone to platonic roommate marriages.
Dr. Esther Perel's work on maintaining eroticism and intimacy amidst life's challenges offers valuable perspectives.
3. Lack of quality time
A dearth of quality time together can be a telling roommate marriage sign. When couples fail to engage in meaningful activities that foster closeness and connection, they can drift into the roommate phase of marriage.
Quality time is a well-researched concept. Dr. Gary Chapman's "The Five Love Languages" emphasizes the importance of quality time for some individuals in maintaining a fulfilling marital relationship.
4. Physical separation or illness
When spouses experience prolonged physical separation due to work commitments, family obligations, or illness, it can contribute to a roommate marriage stage. Physical intimacy and touch are critical for a romantic relationship, and their absence can be damaging.
Studies have shown the physiological and psychological benefits of physical touch, like the release of oxytocin, which helps in bonding.
5. Communication breakdown
A lack of open communication can exacerbate all of the above issues. Poor communication often means that concerns go unaddressed, leading to misunderstandings and resentment, characteristic roommate marriage signs.
Dr. Sue Johnson's work on emotionally focused therapy emphasizes the critical role of effective communication in maintaining a fulfilling relationship:
11 signs of a roommate marriage
The distinction between a fulfilling marital relationship and a roommate marriage is often subtle yet profoundly impactful. Knowing the signs can help you understand if you're in the "roommate phase of marriage" and if intervention is needed.
Here are 11 signs that may indicate you're in a roommate marriage:
1. Lack of physical intimacy
When hugs, kisses, and sexual activities become infrequent or entirely absent, it's a glaring sign that your marriage has transitioned into more of a roommate situation. Physical intimacy is often what separates romantic relationships from platonic ones, so its absence can be particularly telling.


2. Reduced emotional connection
If your conversations are limited to chores, bills, or superficial small talk, you may be experiencing a reduced emotional connection. Genuine, heartfelt talks and emotional vulnerability have been replaced by practical discussions that lack emotional depth.
3. Separate lives
The concept of "two becoming one" in marriage doesn't mean losing individuality, but a marriage where lives are entirely separate is problematic.
Separate social circles, activities, and even vacations can indicate that you've become more like roommates. People often wonder, "Can a husband and wife be roommates?" The answer is yes, but it may come at the cost of marital happiness.
4. Avoidance of conflict
Sometimes, it may seem easier to avoid tough conversations or conflict to maintain peace. However, this avoidance often means that pressing issues in the relationship go unaddressed, paving the way for emotional distance and indifference.


5. Reluctance to spend time together
If you find yourself making excuses to not spend quality time with your spouse or preferring to engage in activities without them, it's a sign that the emotional core of your relationship may be weakening.
People stuck in this phase often wonder how to get out of the roommate phase, and the reluctance to spend time together is a significant obstacle.
6. Decline in shared interests
When couples cease engaging in activities or hobbies they once enjoyed together, it's a sign the relationship is sliding into the roommate stage. Shared interests are not just fun; they are a crucial aspect of maintaining emotional closeness.
Their absence can create an emotional rift, pushing couples further into the realm of being roommates rather than romantic partners.
7. Absence of future planning
If conversations about your future together, such as retirement or even the upcoming years, are conspicuously missing, this may indicate a mutual disengagement from long-term planning as a couple.
It's as if both parties have silently accepted that their future isn't intertwined in a meaningful way, a situation that makes people question how to be happy in a roommate marriage.
8. No jealousy or possessiveness
While excessive jealousy can be detrimental, a complete lack of jealousy might suggest emotional disengagement. In a fully invested marital relationship, some level of possessiveness or concern about the spouse's interactions with others is normal and can be a sign of emotional investment.
9. Lack of affectionate gestures
Small, affectionate gestures often serve as daily reminders of love and connection. If saying "I love you," holding hands, or cuddling on the couch have become rarities, it could be indicative of a declining emotional connection and a move toward a more roommate-like relationship.
10. Independent social lives
Having your own set of friends is healthy, but when you prefer those friendships over spending time with your spouse, it can signal that you've entered a roommate-like phase.
When marriage feels like roommates, friendships often become the go-to source for emotional support and socializing, which ideally should also come from one's spouse.
11. Financial independence to the extreme
While financial independence is good, taking it to an extreme where you act more like business partners divvying up expenses than a married couple can indicate that your marriage has entered the roommate zone.
Money becomes a separate entity managed like a household chore rather than a shared responsibility, leading couples to wonder how to reignite the intimacy that once existed.
Commonly asked questions
A marriage that has entered the roommate phase can be confusing and emotionally taxing. Addressing commonly asked questions can offer valuable insights into resolving the situation and improving your relationship.
How do you fix a marriage that feels like that of roommates?
Fixing a roommate-like marriage involves reigniting emotional and physical intimacy. Open communication about needs, regular date nights, and counseling are some ways to revive the spark. It's also crucial to spend quality time together, fostering deeper emotional connections.
What do you do when your marriage feels like roommates?
First, acknowledge the issue and communicate openly with your spouse. Seek to understand what led to this phase and work on solutions together, whether it's through counseling, quality time, or reestablishing physical intimacy.
What is the difference between a roommate marriage and a loveless marriage?
A roommate marriage may still have elements of love and affection but lacks intimacy and emotional depth. A loveless marriage is devoid of both emotional and physical intimacy and may also involve feelings of resentment or contempt.
Can a roommate marriage be saved?
Absolutely. Many couples successfully transition out of the roommate phase by investing in counseling, increasing emotional and physical intimacy, and rekindling their emotional connection. It requires effort from both parties but is certainly achievable.
Reigniting the marital spark
If your marriage feels like it's in the roommate phase, the good news is that it's often reversible. The first step is recognizing the signs, followed by a committed effort from both partners to rekindle the emotional and physical connection that may have waned.
With open communication and proactive steps, many couples find their way back to a fulfilling marital relationship.
Share this article on
Want to have a happier, healthier marriage?
If you feel disconnected or frustrated about the state of your marriage but want to avoid separation and/or divorce, the marriage.com course meant for married couples is an excellent resource to help you overcome the most challenging aspects of being married.
You May Also Like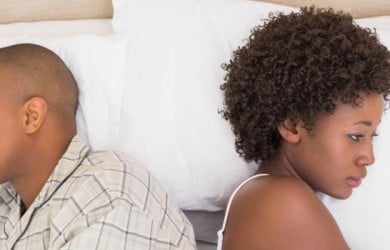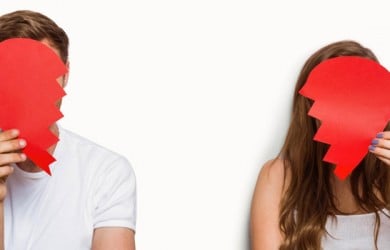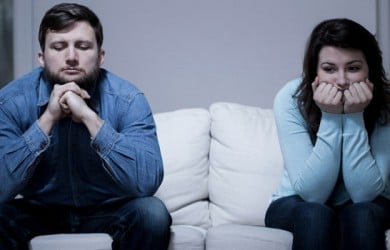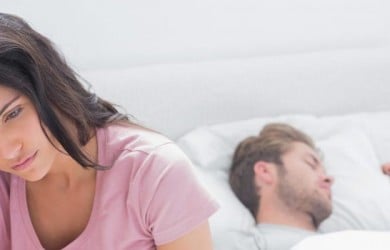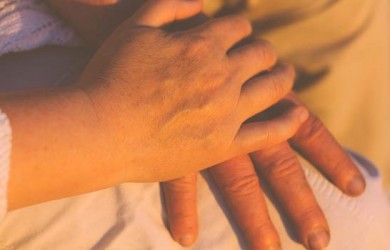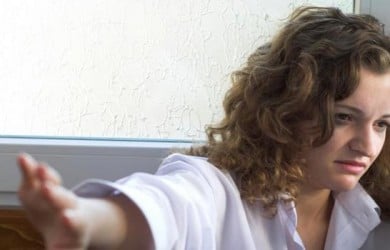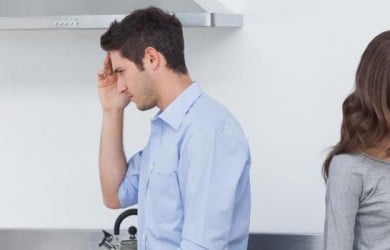 Popular Topics On Marriage Help