How to Prioritize Your Child Through Divorce
Divorce is emotionally, and sometimes physically, hard on every party that is involved. The process tends to be especially stressful for children. In a time when they are becoming their own person, seeing their parents break up can be confusing and troubling. Your child may not know everything about what is happening.
Every child and every family is different. However, as a parent, it is crucial that you fully understand your child's rights to protect them throughout your divorce process.
Children's right in divorce
One of the most complicated yet crucial parts of divorce and child support has to do with the children. Children's rights vary from state to state, but for the most part deals with custody, visitation, communication, child support, and information rights.
The main goal and purpose of these laws are to ensure to prioritize their child during divorce and receive the best care they deserve.
In a study reported by The National Library of Medicine, experts weighed the negative and possible positive effects on children of divorce.
There is much emphasis on how parenting style is affected by the process of separation. "Most children do not experience short- and long-term negative outcomes, and there are many factors that can reduce risk and promote resilience."
The three factors that affect the outcome the most are parenting style, the degree of conflict in the house, and the quality of parent-child interaction. All of these are important to keep in mind as you start adjusting to your new family dynamic.
Custody and visitation rights
Although each case is different, custody is one of the most critical aspects of a divorce involving children. Custody refers to the right to physically hold or control a person or property.
When it comes to prioritizing your child during a divorce, a person that holds custody. Therefore, takes responsibility for taking care of the child or property. There are two types of custody: legal and physical. Both of these agreements can be ruled as sole or joint custody.
● Legal custody
It refers to the right to make important decisions regarding health, welfare, and upbringing while prioritizing your child during divorce.
● Physical custody
It refers to the person that will be living and caring for the child. This parent is referred to as the custodian.
● Sole custody
When it comes to prioritizing your child during a divorce, this is an arrangement where one parent spends the majority of time with the child. However, the other parent can be granted visitation rights.
Check out these reasons why one parent could get sole custody:
● Joint custody
The child spends equal parts with both parents.
There are many factors that play into a court decision process of determining the custody agreement. The child's best interest is always held as a priority. The child's age, health, and well-being are key determinants as well as the parent's ability to care for the child.
A past of abuse or neglect will be taken into account.
Visitation rights are also crucial to finalizing a custody agreement. As mentioned prior, even if one parent has sole custody, the other can be granted visitation rights. Visitation looks different for every family.
The time could include weekends, overnights, vacations, or just a few hours on set days. The goal of these rights is so that the child has a chance to maintain a relationship with both parents.
However, it is not always black and white. The child may refuse to see one of their parents, even against a court order.
A judge will not force a child to see a parent. Although, the custodial parent is expected to do everything possible to encourage the child to follow the court-determined agreement. Trouble can start when the parents start blaming each other for not seeing their child, even if the child is refusing.
Child support is another crucial piece in a divorce involving children. By definition, child support refers to the sum that the noncustodial parent pays to the custodian. The sum is calculated by taking into account basic living expenses, including clothes, food, shelter, healthcare, and education.
The courts will base this decision on analyzing the specific child's needs, as well as both the parent's monthly net income and the number of children in the family.
Failure to pay child support is considered contempt of court. If child support has not been paid, the custodial parent can make a file to the court.
A civil warrant can be made for the other parent that can include consequences of fines or even jail time. It is important that the terms of a divorce are upheld, especially in hopes of keeping the peace for the child.
5 tips to protect your child through divorce
There are not many court ruled rights that give children power in a divorce. This is because the decisions are expected to be made in their best interest. However, to best help protect your child, it is important that you and your ex-spouse treat them fairly.
1. Put your child's needs first
Although it can be difficult, do not let your emotions override the well-being of your child. Putting your child first can help both parents focus on the bigger picture. One of the best ways to accomplish this is by listening to your child.
2. Communicate
Your child deserves to know what is going on. Hold open and honest conversations with them so that they feel involved in the decisions. This is a life-altering event happening in their life, and the older they get, the more they will appreciate honesty.
Related Reading: 

9 Ways to Make Parent Child Communication a Habit in Your Family
3. Encourage a positive relationship with the other parent
If this is applicable in your situation, allow your child to foster a relationship with their other parent. Remember that when you talk about them, you are discussing your child's parent, not your ex.
4. Consider therapy
Part of putting your child's well-being first is to ensure their mental health is prioritized. Seeking professional help is a great way for your child to speak to someone who is unbiased.
Related Reading: 

Divorce Counseling for Kids: Should I Take my Kid to Therapy?
5. Follow court orders
Stick to the plan that was finalized. Failure to follow court orders can lead to legal consequences that can put further strain on your child.
Benefits of professional help
We discussed the benefits of therapy for your child, but also for you. It is important that all members of the family have someone they can talk to. When mental health is prioritized, important decisions can be made in everyone's best interest.
Creating an environment in your household that cultivates open communication and a solid mental health routine will help ease these tense times. If you are looking for resources, click here.
It is also crucial that, if necessary, you hire a lawyer you trust for divorce and child custody. An experienced divorce lawyer can help you navigate these legal issues and ensure that your rights are protected. They also can act as an objective third party.
Finally, they have the negotiation skills to ensure that you are protected through the divorce.
Why prioritizing your children in divorce is worth it
As we have discussed, divorce can be a traumatic experience, not only for the parents but also the children. It is essential to prioritize the needs of the children during the divorce process to ensure that they are not affected negatively.
Here are some reminders of how a divorce affects a child as you go through this process:
● Children are the innocent victims
Children are the innocent victims of divorce. They did not choose to be in this situation, and they are often caught in the middle of their parents' conflicts. It is essential to remember that their needs and feelings must be prioritized during the divorce process
● Emotional stability is critical
Children thrive in a stable and secure environment. Divorce can destabilize their lives and cause emotional upheaval. Prioritizing the children's emotional well-being during the divorce process can help them feel more secure and stable.
● Protecting the child-parent relationship
The divorce process can create tension and conflict between the parents. It is important to ensure that the children's relationship with both parents is protected during this time. The children need to maintain healthy relationships with both parents, and this can be achieved by prioritizing their needs.
Related Reading: 

5 Vital Tips for Building Positive Parent-child Relationships
● Maintaining consistency
Children need consistency in their lives to feel secure and stable. Prioritizing their needs during the divorce process can help maintain consistency in their lives. This can include maintaining their daily routines, attending the same school, and spending time with both parents.
● Reducing stress & trauma
As discussed, divorce can be a stressful and traumatic experience for children. Prioritizing their needs can help reduce the stress and trauma that they experience. By ensuring that their emotional, physical, and financial needs are met, the children can adjust to changes in their lives more easily.
Takeaway
In conclusion, prioritizing your child during divorce and strategically placing emphasis on the well-being of your child during divorce is critical. Children are morphing into the person they will be, and they are soaking up everything in their environment.
As difficult as it may seem, you are not alone. Professional help is always a good idea for everyone affected by the separation. Tackling issues head-on will help your family be set up for success moving forward. In the end, using these tactics help build your children a brighter and healthier future.
Share this article on
Want to have a happier, healthier marriage?
If you feel disconnected or frustrated about the state of your marriage but want to avoid separation and/or divorce, the marriage.com course meant for married couples is an excellent resource to help you overcome the most challenging aspects of being married.
More On This Topic
You May Also Like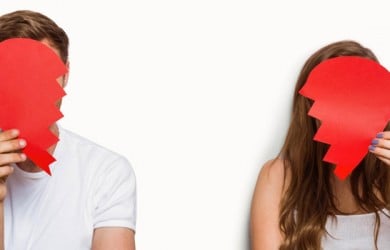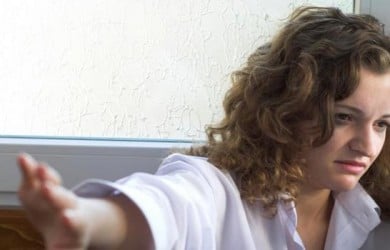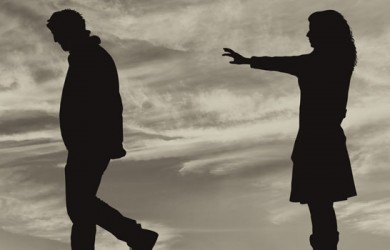 Popular Topics On Marriage Help