How to Say "No" to Divorce and "Yes" to a Lasting Marriage
The option to divorce has become normalized in contemporary culture. Even the happiest of married couples have at one time or another fought so much that they considered getting a divorce.
This is contrary to our grandparents, who rode through the difficult martial moments, never giving up on marriage because back in those days, divorce was a rare and stigmatized event.
If there were issues in our grandparents' relationship—and of course there were—they either worked them out or lived with them.
But they did not rush to a divorce court just because there were some challenging moments in their marriage.
Divorce: Yes or No?
If you and your spouse are thinking of divorce, but haven't yet made a firm decision, read on.
We are going to outline the many good reasons not to get a divorce. But let's be clear that there are circumstances where a divorce is the right thing to do.
Here are some of the scenarios where divorce is a necessity:
Unfaithful, a serial philanderer, or having online flirtations behind your back

Facing

Physical abuse

Facing Emotional abuse

An addict. This could be an

addiction to alcohol

, drugs, gambling, sex, or any other addictive behavior that puts your health, safety, and well-being at risk.
In most other cases, you have a choice to divorce or not to divorce.
Before we explore saying no to divorce, let's back up and look at what leads so many couples to divorce.
Unrealistic expectations from marriage.
So much of this is the media's fault. Instagram feeds, showing us only the happiest of husbands and wives, in beautiful surroundings, with two gorgeous children.
We compare our own messy lives with what we are presented with on our screens, and we think "if only I had a different spouse… I'm sure my life would look like that!" This is so very harmful.
We need to readjust our view of what a marriage is: a union that will have its good days and bad days, but we commit to it because we made a solemn promise to keep each other safe and loved.
Looking to your spouse to be your everything.
This is another false idea of what marriage is. No one person can be your everything…your soul mate, your in-house comedian, your doctor, your sports coach.
Of course, your spouse cannot do all this. This is not a reason to get divorced!
When you readjust your expectations to what marriage truly is—a binding relationship that is not always a fairy tale–saying no to divorce makes sense.
Reasons not to get divorced
1.Negative impact on kids.
Divorced adults may tell you that "children get over it." But ask anyone who witnessed their parent's divorce, and they will tell you that the pain and emotional imbalance that they suffered after the split of their parents is real and present, even after the divorce.
Children of divorced parents are likely to mistrust others and have difficulties with romantic relationships. When you consider the negative impact divorce will have on your children, it is easier to say no to divorce.
2. Divorce is emotionally devastating.
No one, even the instigator of the divorce, comes out of a divorce unharmed. The emotional consequences of ending your shared life are long-lasting, with a loss of trust, confidence, the feeling of security, and safety.
Moreover, unresolved emotions can spill into their next relationships because they fear the same thing might happen again.
Instead, you can open up about your feeling with your spouse and use the challenging moments in your marital life to recommit to each other and not give up on your marriage.
If you succeed, it can be an incredibly bonding experience, making your union all the stronger.
3. Who are you if not Mr or Mrs?
When considering whether to divorce or not to divorce, ask yourself who you would be if you were single?
Another reason not to get divorced is the loss of your identity. You have been Mr or Mrs so-and-so for so long. Who would you be if not the spouse of your spouse?
Especially in long term marriages. Divorce throws your identity into question, leaving you feeling aimless and untethered.
Instead, work on your marriage and try to minimize the co-dependency in your relationship. This will make you a more amicable couple and also help you understand who you are as an individual.
Also watch: 7 Most Common Reasons for Divorce
4. It is not only your immediate family who splits up.
Divorce does not just affect you, your spouse, and your children. When divorce occurs, you often lose your spouse's family.
The mother-in-law who had become like a second mother to you. Your spouse's sister, your sister-in-law, with whom you shared secrets and confidences. All of this is taken away with divorce.
Sometimes these ties remain, especially for the children, but things become uncomfortable when new spouses enter the family and loyalties are tested.
Keeping the original family unit together is a good reason to say no to divorce. It provides stability and a sense of belonging that is essential to our well-being.
Building a lasting marriage
Couples who go close to the edge but back away to say no to divorce and recommit to a lasting marriage all say it was worth it. They view the renewed strength of their love as the second chapter in their marriage story.
Having come close to splitting up, then working things out, helps them remember how precious the marital bond is, and how grateful they are to have each other. Their advice?
Seek help from a marriage counselo

r who is pro-marriage and has the expertise to help you see the reasons not to get divorced.

Let go of unrealistic expectations. Your spouse cannot be the sole focus of your life.

Do things together as a married couple but also honor the need for alone time.

As you say no to divorce, say I love you to each other every day, even if you aren't feeling it 100%.

Keep an active and passionate sex life, incorporating new ideas and techniques. Don't let your love life get boring.

Stay active and fit for yourself and your partner. Remember your dating days, how you would spend time dressing carefully for your evenings out? Don't neglect your appearance even if you've been married for decades. It shows your spouse you care about them and want to look nice for them. (It will also make you feel better, too!)
Share this article on
Want to have a happier, healthier marriage?
If you feel disconnected or frustrated about the state of your marriage but want to avoid separation and/or divorce, the marriage.com course meant for married couples is an excellent resource to help you overcome the most challenging aspects of being married.
More On This Topic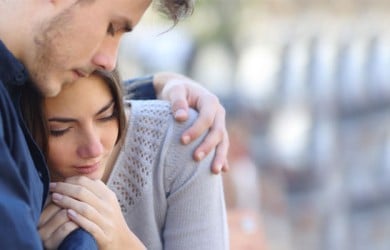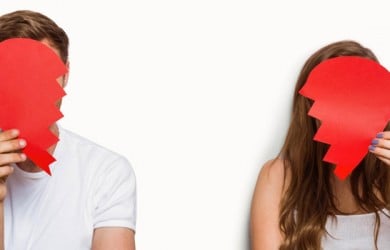 You May Also Like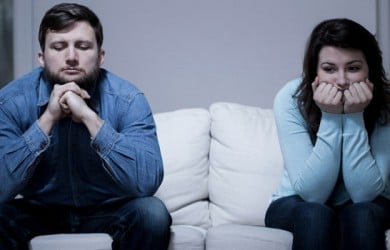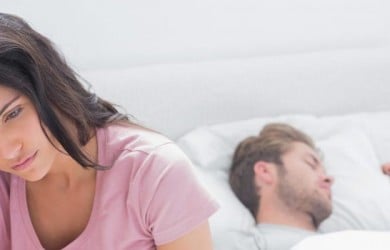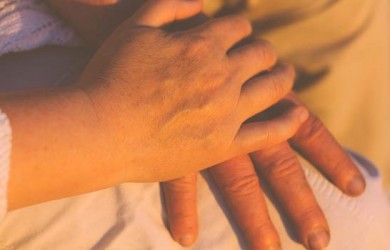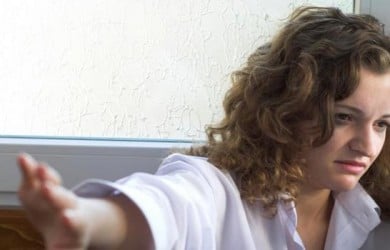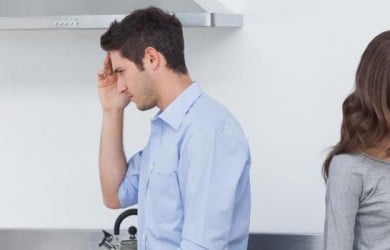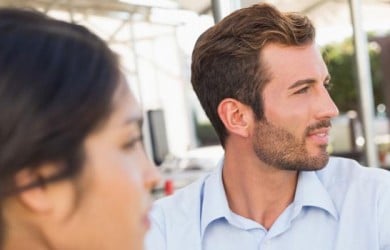 Popular Topics On Marriage Help