11 Facts About Same Sex Marriage in the United States
The Supreme Court made same-sex marriage legal in the United States in July 2015, and since that time all sorts of changing demographics have popped up regarding this historic decision. Let's take a look at what sorts of components make up this changing marital landscape.
1. Around ten percent of the population falls into the LGBT category
The United States has a population of about 327 million people and grows at a rate of about three-quarters of a percent a year. This makes it the largest country which has legalized same-sex marriage. The percentage of the population which identity as homosexuals cannot be determined because different sources give different figures. What can be ascertained is that the number of Americans identifying themselves as LGBT is rising every year. Most researchers think around ten percent of the population falls into the LGBT category.
2. U.S. has the largest number of people who can be in a same-sex marriage
That is a lot of people, and if we look at the other countries around the world where same-sex marriage is legal, the United States has by far the largest number of people who can now legally be wed in a same-sex marriage. These are the other countries which allow same-sex marriage: Argentina, Australia, Belgium, Brazil, Canada, Colombia, Denmark, Finland, France, Germany, Iceland, Ireland, Luxembourg, Malta, Mexico, the Netherlands, New Zealand, Norway, Portugal, South Africa, and Spain. Other countries seriously considering making same-sex legal in the near future include Costa Rica and Taiwan.
3. Netherlands (Holland) was the first country to legalize same-sex marriage
America may have been the first country to land a man on the moon, but the Netherlands (Holland) was the first country to legalize same-sex marriage. Now the question remains to be asked: will same-sex marriage be legal on the moon or on Mars? Believe it or not, this question has already been raised.
4. Same-sex married partners now have the right to adopt in all fifty states
Before the Supreme Court's decision, adoption by same-sex couples was not legal in all states, and Mississippi was the last state to allow for same-sex adoption.
5. Mississippi may have been last in allowing same-sex couples to adopt
Mississippi may have been last in allowing same-sex couples to adopt, but it is first. In the percentage of same-sex couples raising children. Twenty-seven percent of Mississippi same-sex couple raise children; the lowest percentage of same-sex couple raising children can be found in Washington, D.C. where only nine percent choose to become parents.
6. Same-sex couples are more likely to adopt children
Same-sex couples are four times more likely than heterosexual couples to adopt children. About 4% of adoptions in the U.S. are made by same-sex couples. Additionally, same-sex couples are also more likely to adopt a child of a different race.
7. Some of the biggest changes this law brought about are financial
The surviving member of a same-sex marriage is now considered the next of kin and entitled to exactly the same inheritance rights as his or her equivalent in an opposite-sex marriage. This includes social security benefits, other mandated retirements benefits, and tax benefits. Companies which offer health insurance to the spouses of employees must offer benefits to all spouses, both same sex and opposite sex. Likewise, other benefits must be extended to all spouses. These can include dental, vision, health club–whatever–are now available as benefits for all spouses.
8. Same-sex marriages mean more money for communities
Starting with the marriage license, there can be new increased sources of revenue for all the businesses associated with weddings: marriage venues, hotels, car rentals, airline tickets, bakeries, musicians, department stores, delivery services, restaurants, bars, clubs, stationers, photographers, specialist stores, seamstresses, tailors, milliners, printers, confectioners, landscapers, florists, Airbnb, event planners–the list could be endless! The coffers of municipalities, states, and the federal government are all being enriched by the actions of the Supreme Court legalizing same-sex marriage. One other group is also making money from the passage of the Marriage Equality Act–lawyers. They will always make money: drawing up prenuptial agreements, and in the event that the marriage for whatever reason does not work out, negotiating divorce agreements.
9. Every ten years there must be an official government census
Every ten years there must be an official government census. In 1990, the U.S. government added the category unmarried partner to its fact-finding mission. However, at that time, it was presumed that the partner was of the opposite sex. This has since changed. The 2010 Census was the first census which contained self-reported information as to the marital status of same-sex couples. More information can be found here.
10. Passing of the Marriage Equality Act
The most recent government estimate of the number of same-sex households, current as of 2011, is 605,472. Of course, this is not reflective of the social changes since that time: greater social acceptance of same-sex couples and the passing of the Marriage Equality Act. The 2020 Census will provide much more current same-sex statistics, not only because 2011 was a relatively long time ago, but also because valid marital data post-passage of the Marriage Equality Act (2015) will be included.
11. The west coast and the northeast are more open-minded
Some states are more same-sex friendly than others, of course, and those states are where you will find the largest populations of same-sex married couples. The west coast and the northeast are historically more liberal and open-minded, so it should not come as a surprise that between 1.75 and 4% of married households are same-sex.
Florida is the only southern state with the same percentages, and Minnesota is the only state in the Midwest with those percentages. The Midwest and south have less than 1 percent of same-sex married households.
So there it is: a short portrait of some of the different parts which make up same-sex marriage in today's United States. The future will most certainly bring forth even more changes. The 2020 Census will reveal many new insights as to how same-sex marriage is changing American lives.
Share this article on
Want to have a happier, healthier marriage?
If you feel disconnected or frustrated about the state of your marriage but want to avoid separation and/or divorce, the marriage.com course meant for married couples is an excellent resource to help you overcome the most challenging aspects of being married.
Learn More On This Topic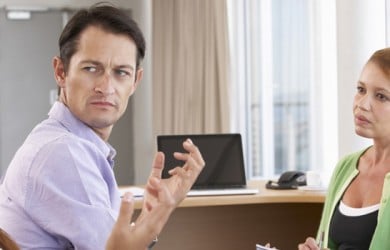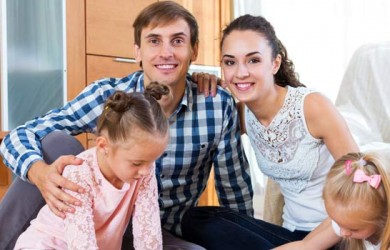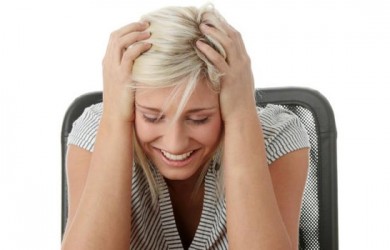 You May Also Like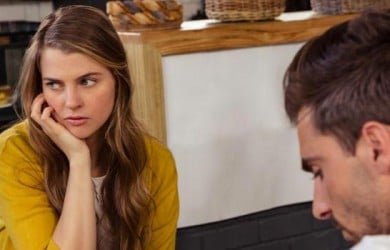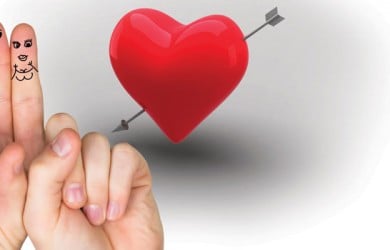 Recent Articles
Popular Topics On Married Life