Situationship: Signs, Causes and How to Deal With it
If you ask your grandparents about their love story, they would probably tell you that it all started with a movie date or a college picnic.
Soon, your grandfather would have walked your grandmother home and proceeded to ask her if they could be a couple.
Today, a lot of relationships have become confusing and can even have awkward stages before calling themselves a couple. Different situations of uncertainty will cause someone to coin a new term for it.
Now, have you heard about situationships or the signs you're in a situationship?
What is the definition of a situationship?
Is the word 'situationship' new to you?
Before we dig deeper into the signs you're in a situationship, we must first know and understand what situationship meaning is.
What is a situationship?
It's the stage where you are just getting to know a potential partner. You are not in a relationship, but you know you already have a connection with each other. It is where you are already more than friends, but you're still not in a committed relationship.
What's the difference between a situationship and a relationship?
Let's discuss situationship vs. relationship.
How do you know if you are in a situationship? The only difference between relationship and situationship is that there is no label or commitment.
This means even if you treat each other as partners, you can technically still date other people. However, a situationship is much more than just being friends with benefits.
Friends with benefits only focus on fulfilling carnal desires, whereas, in a situationship, you're showing more. You have concern, friendship, and sometimes, even love.
Sounds like everything you want in a relationship, but again, there is no label, and being in this uncertain situation can be frustrating.
Examples of situationships
There can be many forms of situationships.
For instance, a long-distance situationship is where you only plan to stay in a current location for a specific amount of time, and you have plans to leave. This is one reason why you might not want to be in a relationship.
Another instance is you have just gone through a bad breakup, and that relationship was serious. You are currently enjoying your situationship, but you're not ready to be in a committed relationship just yet.
Some people even develop situationship with their ex. It may sound weird, but this happens a lot. Sometimes, they still have feelings for each other, but they're not yet sure if they should get back together.
5 common causes of situationships
Situationships are a relatively new phenomenon in modern dating culture. They occur when two individuals are involved in a romantic or sexual relationship that lacks the definition and commitment of a traditional relationship. Here are five potential causes of situationships:
1. Fear of commitment
One of the most common causes of situationships is fear of commitment. Some individuals may want the emotional and physical intimacy of a relationship but are hesitant to make a long-term commitment.
They may feel that they are not ready for a committed relationship due to past relationship experiences, personal goals, or other reasons.
Related Reading: 

Scared Of A Committed Relationship? 10 Signs You Are Afraid Of Commitment
2. Lack of clarity
Situationships can arise when there is a lack of clarity in the relationship. This can occur when one person wants a committed relationship while the other person is only interested in a casual arrangement.
Without open and honest communication, both individuals may be operating under different assumptions about the nature of their relationship.
Related Reading: 

30 Questions That Can Help You Find Clarity In Your Relationship
3. Ambiguity in dating culture
Modern dating culture has become increasingly ambiguous, and this can lead to situationships. With the rise of online dating and casual hookups, it can be difficult to navigate the boundaries between casual dating and a committed relationship.
The lack of clear expectations and communication can leave individuals in a gray area between casual dating and a serious relationship. It can take the form of any of the types of situationships.
4. Timing issues
Situationships or long distance situationship can also occur due to timing issues. For example, one person may be going through a difficult time in their life and is not ready for a serious commitment.
Alternatively, both individuals may be at different stages in their lives, making it difficult to commit to a long-term relationship.
5. External pressures
External pressures can also contribute to the development of situationships. For example, societal or cultural expectations may make it difficult for individuals to openly commit to a relationship. Additionally, work or other obligations may make it difficult for individuals to devote the time and energy necessary for a committed relationship.
What are some pros and cons of situationships?
Relationships are complicated, and new terms such as situationships can make them more complex. Before we discuss the signs you're in a situationship, have you ever wondered about the pros and cons of being in a situationship?
Let's see what are the pros and cons of being in a situationship.
Pros of a situationship
Let's face it, when you are in a relationship, sometimes, you become too relaxed. You don't feel the thrill anymore. With situationships, you still don't have that label, so you still have the excitement of the chase that we all like.
One of the things that people don't like when they are in a relationship is pressure. Examples of this are when you have to report where you are with your partner, or you have to move in together or even meet each other's families.
With situationship, there's no pressure. You can do things you want when you want to. You don't have to feel pressured about people telling you what you should do or when you should do it.
Situationship breakup is easier
The reality is, there are no situationship rules. That would mean a situationship breakup would be easier.
There's no ring, no label, and no responsibilities. That's what situationships are all about, and for some people, this is what they like.
Cons of a situationship
Is a situationship bad? For some, having a no-label relationship is a blessing, but for others, it's not.
Without a label in your relationship, you will never feel secure. No matter how much you love or feel that you're compatible, there's no assurance that you're in a relationship.
A chance of staining your friendship
Shifting from a situationship to a relationship is nice, but what if it doesn't happen?
Some situationship cases can stain your friendship. You can't just treat someone special and decide you're not into this person. You can't expect your friendship to still survive after this.
Everyone around you is settling down, and you're still in a situationship. Even the most fabulous situationship can lead to situationship anxiety.
Believe it or not, some situationship can last for years and not move forward. Can you imagine how much time you're wasting if you're not moving forward?
Finally, do you know how to deal with a situationship when you realize you have fallen deeply in love and your special someone doesn't feel the same?
Unfortunately, many situationships end with heartbreak.
It's when you feel that you have to finally put a label on your relationship because you've been like this for many years, but your special someone rejects it.
If you feel lost in your situationship and do not know where you stand, watch this video.
15 signs you're in a situationship
If you are still unsure if you are in a situationship, then take a look at these 15 clear signs of situationship. Knowing these will help you to analyze your situation and how to deal with it.
1. You're not moving forward
How long do situationships last? It depends on the two people involved, but you know you're in a situationship when you have been in this setup for more than six months.
While it is common to test the waters before committing, staying too long in a situationship does not look promising.
2. You are not the only one
Harsh as it may sound, if you are aware that your special someone is dating other people, then it's one of the signs you're in a situationship.
If both of you have agreed to date other people, that's okay, but if only one of you does this?
3. You can't make long-term goals
One of the signs you're in a situationship is when you can't make plans, let's say for next week or next month. You can't do this because you're not in a relationship, and your special someone might already have plans.
You can only make plans for the next couple of hours or tomorrow. For some, a long-distance situationship can still work since they're not physically together, however, if you're just near each other, and you're still in a long-term situationship, then maybe it's about time to talk.
4. You have totally different lives
Since you can't make long-term plans, you have two very different lives. Your special someone might go on a road trip with their friends, and you wouldn't even know. Their whole family is out of town, and they won't even let you know about their plans. This goes both ways.
5. Consistency is non-existent
One day, you're like a real couple, and then the next following weeks, you don't even call each other. Situationships lack consistency.
6. You don't have serious dates
Part of a relationship is when two people go on dates to get to know each other better. However, situationships aren't this deep.
Sure, you can go out sometimes, but not on serious dates. If you ask your special someone for a date and refuse, you should start learning how to fall back from a situationship.
7. Vague excuses and cancellations of plans
If you were able to make plans for the next couple of days, you'd feel hopeful. However, one sign you're in a situationship is when your special someone cancels your plans and gives you vague excuses.
This person doesn't have an obligation to make an effort since there is no label.
8. You only share a shallow connection
A real relationship between two people means they share an undeniable connection. You can see this with how they engage in deep conversations.
Sadly, situationships don't have this. You may feel connected but in a shallow way.
9. You never talk about your relationship
Have you ever felt like your significant other never wanted to talk about your label?
At the start of the situationship, it feels okay not to talk about it. We don't want to rush getting into a relationship, but what if it has been more than a year, and you're still hanging in limbo?
10. They don't bring you to company events
The person you like attends parties and events, but they never bother asking you. It is because you don't have any label, and they can bring whoever they want to, but the reality is, this can cause resentment and pain.
You haven't met each other's family or friends
Looking for some obvious signs you're in a situationship?
Does your special someone try to include you in his friends' and family events? If not, and you have been seeing each other for more than a year now, then it looks like you're stuck in a situationship.
12. There are many excuses as to why they are not ready
How many months has it been, and you're still in the getting-to-know phase.
Excuses, sad stories, time – these are just some of the excuses that a person can use to avoid being in a committed relationship.
13. You don't have any proof that you're a couple
You have been seeing each other for a long time, yet the people closest to your special someone don't even know that you exist.
You don't have photos together, events where you were together, and you haven't met any of them.
14. You feel insecure and hurt
Have you had people talk to you about how to end a situationship? Friends, co-workers, and even some of your family members begin to see how weird your setup is, and they start asking you to end it.
Situationship psychology works on the outer surface. Deep inside, you're hurt, and insecure, and you want to move forward in your situationship.
15. Your gut tells you to get out
Do you think it's time to ask yourself how to get out of a situationship?
What does your gut tell you? Have you been stuck in this situationship for ages, yet there is no hope for progress?
If you feel this way, then you know you're in a situationship, and it's time to assess whether you will move forward or not.
Can a situationship turn into a relationship?
How to turn a situationship into a relationship?
People stuck in situationships want to know one thing – is it possible to turn a situationship into a relationship? The honest answer is – it depends.
We can't control what the other person is thinking or feeling, but that doesn't mean you'll stay in a situationship waiting.
If you feel that it has been a long time and it's time to move forward, you have to be honest with your special someone.
Talk and let this person know what you feel, then give them some time to think before you can decide.
If your special someone refuses to move forward and asks you to stay in a situationship, then it's time to let go.
Watch therapist Susan Winter explain more about being in a situationship in this video:
What to do if you're in a situationship?
Situationships aren't necessarily bad, but knowing what you want when you are in one will make a difference.
Know what you are getting yourself into
Know the pros and cons of entering a situationship and assess if this is what you want. Remember that no one can force you into something you're not comfortable with.
Go for a healthy relationship
Maybe you can start in a situationship, but while you're at it, make sure that you build a foundation of respect, trust, and intimacy. This can lead the both of you to realize that you're in love and move forward.
Situationship breakup is possible
Wondering how to get over a situationship? Even if situationship works for you now, you might realize that you don't like it after some time. You are free to let go if you no longer feel happy or see that you will not move forward.
Finally, learn to communicate with each other. Even though you're in a situationship doesn't mean that you can't build a good foundation and communicate, right? You can go for couples counseling if you feel the need to get on the same page with your partner.
5 ways to turn situationship into relationship
Looking for situationship advice to begin a romantic relationship? Turning a situationship into a committed relationship can be a challenge, but it is not impossible. Here are five potential ways to turn a situationship into a relationship:
It is essential to have an honest conversation with your partner about your expectations and desires for the relationship. This will help ensure that both individuals are on the same page and can work towards a committed relationship.

If you want to turn a situationship into a relationship, it is important to demonstrate your commitment to your partner. This can include spending quality time together, being supportive, and showing that you are invested in the relationship.

Establishing clear boundaries can help define the relationship and prevent misunderstandings. This can include discussing exclusivity, future plans, and expectations for communication.

While it may be tempting to rush into a committed relationship, taking things slow can help build a stronger foundation. This can include getting to know each other better, building trust, and establishing a deeper emotional connection.

Moving from a situationship to relationship takes time, patience, and effort. It is important to be patient and understanding with your partner as you work towards building a committed relationship.
Frequently considered questions
It's normal to have questions regarding your romantic life and to be skeptical about certain things. Let's discuss some more questions which might be relevant for people going through a situationship.
Is a situationship a hookup?
No, a situationship is not necessarily a hookup. While both may involve physical intimacy and a lack of commitment, a situationship typically involves a deeper emotional connection and can last longer than a one-time hookup.
What are the rules in a situationship?
The rules in a situationship are typically determined by the individuals involved. However, some common rules may include maintaining clear communication, establishing boundaries, and avoiding behaviors that could lead to misunderstandings. It is important to establish these rules early on to avoid confusion and potentially hurt feelings.
Seek love, not convenience!
Now that you know the signs you're in a situationship, you'll realize that it's not all that bad. Some couples do agree with this setup at first.
If you realize that you want to take it to the next level, then it's time to talk. You wouldn't know the answer until you ask, right?
Finally, stay if you're happy and leave if you're not. Know what you deserve and what will make you happy.
Share this article on
Want to have a happier, healthier marriage?
If you feel disconnected or frustrated about the state of your marriage but want to avoid separation and/or divorce, the marriage.com course meant for married couples is an excellent resource to help you overcome the most challenging aspects of being married.
Learn More On This Topic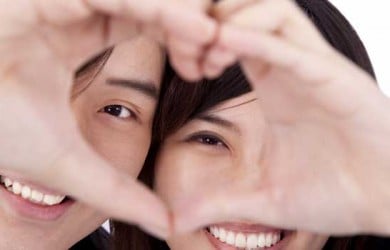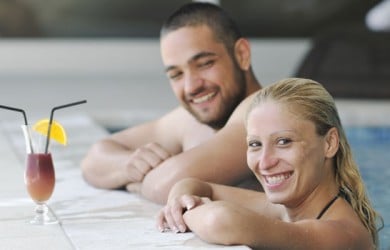 You May Also Like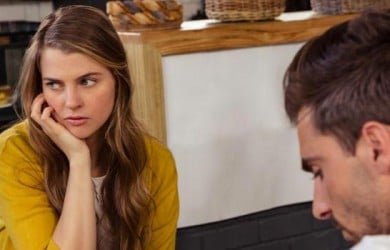 Popular Topics On Married Life