5 Reasons Why Romantic Messages Keep the Relationship Lively
The honeymoon period in a romantic relationship is the time when the couple is most present and observant towards each other. They pay attention to each other, shower their partner with love, respect, make time, and whatnot.
Those are the days when promises are made, new and old stories are shared, and future plans are mapped out.
All is perfect and happy in the world.
However, as the relationship gets mature, and people actually start to reveal themselves in front of one another, they get to know about their partner's strengths and weaknesses, what makes them happy and what makes them tick.
In short, their partner's entire personality becomes as clear as day, and the mysterious element goes out the door.
1. Keeping the love alive
It is in human nature – anything that becomes a tad bit too predictable; we start to lose interest. It is not always a bad thing as this keeps us on our toes; however, when it comes to relationships, this is a pretty risky thing.
As our time ages, and our partner becomes predictable, we start to take things for granted. We are not that forthwith with our partners, we start slacking when it comes to celebrating the love we share or the life we share, and we all blame it on time.
2. Stop making excuses
We say that due to the increase in responsibility, we just do not have time anymore. If the couple has children, that is an even bigger excuse.
Truth be told, that is all just what it is – a big old excuse.
If you can make time to charm and woo your partner while you were young, a student perhaps or at the start of your career, or even when you were at the peak of your career, then you can definitely do so later on.
All that matters is priority.
Do not wait for that one special moment to do something big. If they truly love, respect, and adore you, each moment spent together will be big and special. Instead of going out all big, make the little moments count.
A single rose can do wonders where a room full of bouquets will fail.
A short romantic love message for her dropped on her phone will make her smile big instead of a romantic dinner at a five-star restaurant at times.
3. No need to go all out!
Most people try and go all out as they think that romance has to be big gestures, whereas romance is all around you. You, being the partner, know your beloved one the most.
Romance is paying attention.
For example –
If she has a big meeting coming up which has been stressing her out, leave her a couple of motivating and romantic messages for her on the day. Or, if either one of you is out of town on business, then a couple of romantic good morning messages and romantic good night messages will make the distance seem shorter.
There is no rocket science involved in it.
The secret behind long term relationships is not that complicated; it takes work, patience, kindness, and attention.
While turmoil and ups and downs are part and parcel of any relationship, the important thing is to acknowledge the fact and get over it.
Understand what is more important, your ego or the person you love?
4. Making up with a little romance
People mess up all the time.
If you feel like you stepped out of the line in your romantic life, it is never too late to make it up. What experts usually say regarding any relationship, be it platonic or romantic, is that it is all about paying attention and communication.
Your communication need not include heart-to-heart serious chats. As serious a romantic relationship is, sometimes one just needs to mellow down and send sweet romantic messages.
Romance experts often say that little love notes or romantic messages are the way to go. Now, one can get quite creative if they want to be.
Romantic messages do not mean that you are stuck to romantic text messages. Here are a couple of things that you can do –
Leave romantic love message for wife on the bathroom mirror with either her lipstick, in steam and breath, or with soap.

A single rose with a love note.

Get your spouse a frame or a wristwatch engraved with a romantic message such as thinking of you.

Keep your attention on your spouse when out in public and whisper sweet nothings to her.

Do not just go out to dinner or movie as a schedule; ask her out on a proper date.
Just because you have been in a long relationship or are married does not mean that you cannot go out on dates anymore. Albeit, it has to be the same person.
5. Keeping your partner happy
A little bit of attention and love will make your partner bloom.
A few romantic good morning messages for her here and a tiny little romantic message for your wife there will not take that much time out of your calendar, but it will show your wife that she is important for you and in your life.
All in all, romantic messages can be or should be the bread and butter in every romance related relationship.
Share this article on
Want to have a happier, healthier marriage?
If you feel disconnected or frustrated about the state of your marriage but want to avoid separation and/or divorce, the marriage.com course meant for married couples is an excellent resource to help you overcome the most challenging aspects of being married.
More On This Topic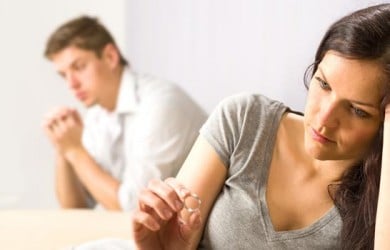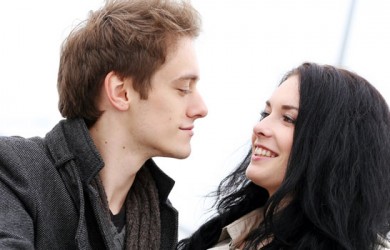 You May Also Like