How to Make a Girl Fall for You When She Doesn't Have Feelings for You
Telling someone you like them can be a daunting and terrifying experience. Each and every girl has different things they're looking for in a partner.
If you want to start a relationship with the girl you like but worry that she doesn't feel the same way you have two options. Spill your guts and hope she likes you back or take the necessary steps to get her to fall madly in love with you.
Being "friend zoned" by someone you are crazy about is one of the most discouraging feelings in the world. That's why we're looking at 7 tips on how to make a girl fall for you when she doesn't have feelings for you
1. Find common ground
While it's true that opposites attract, research shows that shared activities promote relationship satisfaction.
If you want to make a girl fall for you when she doesn't have feelings for you, you should strive to find common ground with her. What hobbies and interests do you share? Do you hold the same social views?
If you can't find a connection, don't give up hope! You can easily find common ground by taking an interest in her hobbies and showing her yours. If she plays an instrument, why not ask her to teach you how to play? This is a fun and romantic way to connect with your crush.
2. Take a genuine interest in her
One of the biggest relationship tips for how to make a girl fall for you when she doesn't have feelings for you is to take a genuine interest in her. Really take the time to get to know her by asking open-ended questions.
Ask about her life, past relationships, her family, friends, or her goals for the future.
Girls can tell if a guy isn't interested in what she's saying, so make sure you're giving her your undivided attention. Nod or interject as she's speaking to show her that you're really listening.
3. Work on your friendship
Research indicates that couples are happier when they are best friends. In fact, "treating your spouse like your best friend" came up in this Australian study on marriage as one of the biggest factors in a relationship's longevity. You can be a good friend by:
A good friend is someone who listens. When your crush is trying to tell you something, offer her your undivided attention.
Friends care. Ask her how her day is and show her that you respect her opinion.
Do nice things for her. Friends love to celebrate their friend's successes and look for little ways to make each other smile.
Have her best interest in mind. It can be hard to have her best interest in mind when you have feelings for her because sometimes her best interest might mean not being in a relationship with you at the moment. Show her support in all things.
Be honest with her. Good friends are honest and trustworthy. This doesn't mean you have to go spilling your guts about being in love with her, but it does mean that you should respect her privacy and keep her secrets. She will appreciate this quality in you.
Do things together. Great friends have fun together. Plan amazing activities like going on a weekend trip with a group of friends, heading to a museum, movie, concert, or show. Doing fun things (that also border one 'coupley' things) will make it easier for her to picture being in a romantic relationship with you.
This is an underrated but great tip to make a girl fall for you when she doesn't have feelings for you.
4. Compliment her
It should go without saying that if you want to woo the girl of your dreams and get out of the friend zone, you need to make your intentions clear.
One way you can do this is by complimenting her. Tell her she's beautiful, tell her what you appreciate about her, and highlight her positive qualities in a flattering way. She will love the attention and will be touched that you have noticed these things about her.
If you can't wait to express your feelings this is a great way to make a girl fall for you when she doesn't have feelings for you.
5. Make her laugh
Men love being funny, and women love to laugh. When it comes to getting a girl to like you, laughter is always the best medicine.
Studies show that shared laughter makes couples feel more satisfied and supported in their relationship. Not to mention, couples who laugh together are more likely to stay together than those who don't.
You can get your girl to laugh by playing around, gently teasing her, and forming private "inside jokes". This will help you make a personal connection together.
Making a girl laugh is the way to her heart. This is how you can make a girl fall for you when she doesn't have feelings for you.
6. Treat her special
It should come as no surprise that one of the best love tips for getting your crush to like you back is to treat her like she's something special.
One way you can do this is by flirting with her. Strive to make her laugh, touch her arm, hold her hand, brush her hair out of her face, be sweetly sarcastic or utterly charming around her.
It's good to remember that flirting is a talent that should be used carefully. If she sees you flirting with every girl you come across, it's going to make her feel less special when you try and flirt with her. Or she'll think you're just a flirty person in general and won't take you seriously when you're trying to romance her.
If you want to make a girl fall for you when she doesn't have feelings for you-you have to start by flirting to catch her attention.
7. Take care of your appearance
It isn't shallow to say that girls want to be attracted to the person they are dating. Therefore, it's important that you take good care of your personal appearance. She wants to be around someone who looks hot and smells great.
Getting someone to like you doesn't mean you have to become a gym shark or completely change your look, but it would be a good idea to pay special attention to your hygiene. Brush your teeth before hanging out with your crush, shower, shave, style your hair and wear deodorant or cologne if that's something that she likes.
To make a girl fall for you when she doesn't have feelings for you, this is the least you could do.
You can make your crush fall for you by taking a genuine interest in her, being romantic, and building a deep foundation of friendship. If a girl doesn't like you after these amazing tips, odds are you're out of luck and it's time to move on.
Share this article on
Want to have a happier, healthier marriage?
If you feel disconnected or frustrated about the state of your marriage but want to avoid separation and/or divorce, the marriage.com course meant for married couples is an excellent resource to help you overcome the most challenging aspects of being married.
Learn More On This Topic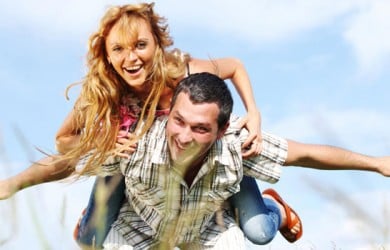 You May Also Like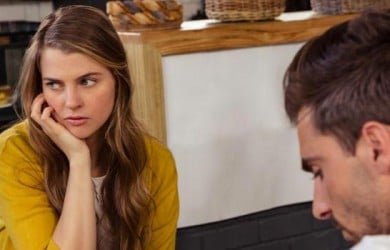 Popular Topics On Married Life