Parentification: Causes, signs, effects and more
Parentification occurs when a child or teen is given adultlike responsibilities too soon. Being subjected to parentification can lead to distress and affect a person well into adulthood. Below, learn about the signs of parentification and what you can do to recover from it.
What does parentification mean?
People may wonder, "What is parentification?" Parentification is used to describe children who are required to have a caregiver or adultlike responsibilities before they are developmentally capable of carrying out such responsibilities. Psychology researchers have described parentification as occurring when roles in the family are distorted; more specifically, the child and the parent have reversed roles.
A parentified child is forced to be more mature than their age would call for because of some impairment in the parent. Instead of the parent caring for the child, the child takes on a caretaking role for the parent. Or, the child may have parent-like responsibilities within the home.
Remember that giving a child developmentally-appropriate chores or responsibilities is not parentification. A concern of parentification comes into play when a child is given responsibilities beyond what a child of their age can handle. Furthermore, the parent fails to fulfill their parenting responsibilities adequately.
In a healthy, functional family system, parents may teach their kids to be more responsible by giving them a chore list and by teaching them how to plan and prepare meals around the house. If the parent is actively involved in this process, most people would argue that this is good parenting and not parentification.
On the other hand, if a parent is absent or is somehow incapacitated and does not fulfill their duties, a child may be required to step in without parental guidance. The burden of taking on parent-like responsibilities leads to the child and parent switching roles. It may even seem that the child is responsible for the parent rather than vice versa.
What causes parentification?
Parentification occurs when parents or caretakers cannot adequately fulfill their parenting roles. This can occur because of personal or health-related problems that impair a person from parenting effectively. Some of these causes of parentification include:
Serious physical illness

Substance misuse/addiction

Abusive or neglectful behavior toward children
When a parent struggles with one or more of the issues above, children may be inappropriately called upon to take on adult responsibilities that the parent cannot handle. For example, a parent who misuses alcohol may be unable to care for young children, so the oldest child in the family may become responsible for caring for a baby or toddler.
With parentification, the problem is more complex than a teenager occasionally caring for a younger sibling. Rather, the teenager acts as the parent and maybe even more involved with caretaking than the parent or parents themselves.
Ultimately, problems that lead to parentification disrupt the family system. In a typical family, there are clear boundaries between parent and child. There is a specific role that the parent fills, as well as a role that a child fulfills. When there is a problem with parentification in a family, boundaries between parent and child are blurred.
Because problems like addiction or mental illness can disrupt family functioning, families may cope by having children fulfill adultlike roles. While this may help the family survive, parentification is ultimately dysfunctional because it robs a child of their youth. When children are parentified, they are not free to develop as typically as their peers do.
Parentified children may miss out on sports, friendships, or the ability to engage in carefree play. This adds more dysfunction to family life, even if the family seems to be surviving.
How parentification affects relationships?
Being parentified can have a negative effect on relationship satisfaction during adulthood. This means that people who were parentified as children may have difficulty in committed relationships or marriages.
In fact, research has found that parentification can affect relationships in the following ways:
People with a history of being parentified have lower relationship satisfaction than adults.

Parentification is associated with more insecurity in relationships.

Being subjected to parentification can cause insecure attachment styles. This means that parentified people may either avoid becoming attached to others or be incredibly anxious in close relationships.

Parentification can lead to significant relationship problems, including domestic violence.
In summary, parentification can have lasting effects on a person. When a person has been parentified as a child, they can carry the wounds from this experience into adulthood, and their relationships may be less satisfying.
Adults who were parentified as children may be unhappy in their relationships and struggle to develop a trusting intimate relationship with a romantic partner. They may even isolate themselves and refuse to form close attachments with others because they fear being hurt or they have come to find that they cannot trust anyone.
Types of parentification
Psychologists have described two types of parentification: emotional parentification and instrumental parentification. These two types are described in more detail below.
1. Emotional Parentification
When a child is emotionally parentified, they become responsible for regulating their parents' emotions. This may happen with parents with mental illness or severe self-esteem issues. The child becomes responsible for meeting the parent's emotional needs and ensuring the parent is okay, which is ultimately more responsibility than a child can handle.
In fact, a parent should be helping a child to learn how to regulate their emotions rather than vice versa. A parent subjecting their child or children to emotional parentification may even scold or reprimand the child for expressing stress, fear, or sadness. The parent cannot handle the fact that the child has emotional needs because the parent needs the child to take care of the parent's emotions.
2. Instrumental Parentification
On the other hand, instrumental partenficiation refers to situations in which a child is required to perform parental duties, such as caring for younger siblings or doing the grocery shopping. They may also be required to sacrifice their teenage years and education to take on full-time work and provide for the family.
The financial form of parentification is more than just taking on a part-time job to learn about money management; the parentified child feels responsible for supporting the family and may feel a great deal of stress because of this role.
Signs a child is parentified
So, what are the warning signs that a child is experiencing parentification? Some of the following side effects below may appear.
1. Stress and anxiety
Being parentified can create significant stress and anxiety for a child. They cannot manage the responsibility of their parentified role, which can cause them significant distress. The parentified child may seem to be constantly on edge or worried.
Related Reading: 

How to Tell if You Have Anxiety: 10 Signs, Symptoms and Cure
2. Physical complaints
Anxiety and stress from parentification can lead to physical complaints, such as frequent stomach aches or headaches. This can be a sign of parentification when no underlying medical reason or illness contributes to the physical problems.
3. Acting out
Parentification can also lead to acting out behavior. This can include aggression, fighting with others, or performing poorly at school.
4. Developmental issues
A child who has been parentified may seem to be developmentally off-target. For example, they may not engage with peers or participate in typical activities for their age, such as playing or participating in extracurriculars.
Learn more about the signs of parentification here:
Parentification: Effects over the long-term
In addition to the fact that parentification can lead to stress and developmental issues for children, it can cause problems that last into adulthood. Some of the long-term effects of parentification are described below.
As mentioned above, parentification can interfere with the health and happiness of adult relationships. A person may become fearful of attaching to others or distance themselves from others because they have trouble trusting.
Beyond its negative impact on relationships, parentification can cause these long-term problems:
Imposter syndrome, in which a person feels like they are a failure or do not deserve success, even when they have experienced plenty of success.

Underlying feelings of shame.

Becoming a workaholic or overworking to please others.

Difficulty

maintaining boundaries

.

Feeling as if you are responsible for others.

Negative self-concept.

Feelings of inadequacy and incompetence.

Significant stress.

Anxiety or depression.

Lack of identity.
While parentification can have negative effects, people who have been parentified shouldn't be viewed in an entirely negative light. There is some evidence that parentification can make people more resilient, meaning they develop the ability to cope with adversity. This does not mean we should ignore the wounds that can come with parentification, but we should also recognize that people who have been parentified have strengths.
Research on parentification has also found that people who grow up this way are more likely to work as psychologists or social workers in the mental health profession. The silver lining here is that people with the experience of being parentified generally develop empathy for others. They are well prepared to counsel others if they have done their healing work.
Healing from parentification
While some people may find that they can heal from parentification and develop healthy coping skills, others may continue to struggle with low self-esteem, unhealthy relationships, and feelings of anxiety or depression into adulthood. If this is the case, seeking treatment may be helpful.
Working with a counselor, social worker, or psychologist can be beneficial. These professionals can provide counseling or therapy sessions and help you overcome parentification's psychological effects.
A specific counseling strategy called cognitive behavioral therapy (CBT) may be especially helpful for teaching you how to heal from parentification. This strategy helps you to replace irrational, unhelpful thoughts, such as, "I fail at everything!" with healthier, more realistic ways of thinking.
It can also be beneficial to seek out some form of therapy that allows you to explore childhood issues. By unpacking the family dynamics you experienced during childhood, you can uncover the specific ways the parentification affected you. A family systems therapist can help you better understand family functioning, boundaries, and healthy relationships so that you can overcome the effects of parentification.
There is not one treatment method that helps everyone, but working with a mental health professional can help you process some of your emotions surrounding parentification and develop healthier coping skills.
It can also be helpful for you to learn to be compassionate with yourself. Take time for self-care, recognize that everyone is human and makes mistakes, and learn to honor your own needs. This can require you to sit down and think about what your childhood self lacked that you need now. Or, you may need to train yourself to set boundaries with others, which means standing up for yourself and sometimes saying no.
Final Thought
Signs of parentification occur when a child is asked to take on adult responsibilities for the parent. Parentification doesn't just mean that a child is pushed to excel in school or is given chores to learn responsibility.
Instead, parentification means that a child is fulfilling adult roles that they are incapable of handling, and the parent is not adequately fulfilling these adult roles.
If you experienced parentification as a child, you might not even have realized it until you became an adult and started to experience problems with relationships, self-esteem, or managing emotions.
The good news is that once you identify the problem, you can learn how to recover from parentification. With the help of a counselor, you can explore childhood issues, develop different coping strategies, and create a more fulfilling life for yourself.
Share this article on
Want to have a happier, healthier marriage?
If you feel disconnected or frustrated about the state of your marriage but want to avoid separation and/or divorce, the marriage.com course meant for married couples is an excellent resource to help you overcome the most challenging aspects of being married.
More On This Topic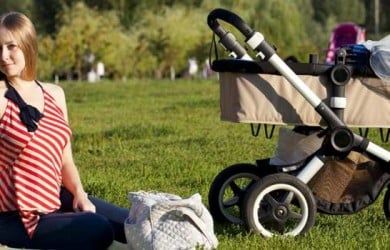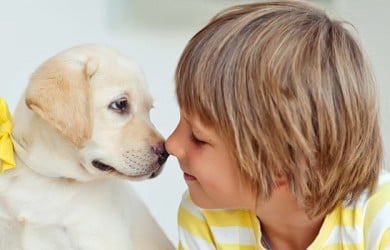 Recent Articles
You May Also Like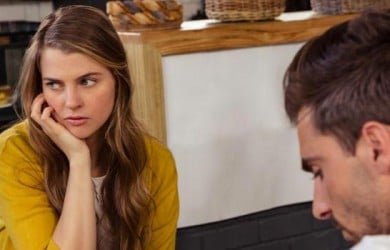 Popular Topics On Married Life