10 Latest Parenting Trends to Look For
Research and studies constantly throw up new trends and statistics about how our lifestyles are changing. New trends in parenting are no exception.
Some of the trends may be seen as more effective than the others, but the important thing to note here is the correlation between these trends and technology.
Here are the latest ten millennial parenting trends you should know, that will probably turn into parenting rules.
1. Authoritative parenting is a hot topic
Authoritative parenting that focuses on balance has become one of the most dominant parenting trends.
This parenting style is an amalgam of authoritarian and indulgent parenting.
These parents have expectations for kids, but they provide resources and emotional support to kids, too.
2. Kids' subscription boxes
Subscription boxes have become a new parenting trend these days.
These are the special boxes which are dedicated to everything from toys and clothes to science experiments.
For working parents, this is a great opportunity to save a lot of time by having pre-picked items delivered to their kids every month. According to Google Trends, Google searches for kids' subscription boxes are mounting day by day.
3. The internet works as an important source for moms
More millennial moms are turning to the internet for support during and after pregnancy.
This phenomenon isn't limited to first-time mothers. Most of the moms now highly depend on virtual support. According to a BabyCenter report, 41% of first-time moms use mom blogs weekly or more often.
"Google is the new grandparent, the new neighbor, the new nanny," says parenting expert Rebecca Parlakian who has been studying new parents' behavior for three decades.
4. Gender reveal parties are trending
Over the last few years, gender reveal parties have become a new trend. For many, this is one of the fun and cool parenting trends to look for.
It was initially started as a fun and social way to share the baby's gender with family and friends. But now, it has turned into competitions about who could come up with the most exciting and peculiar way of revealing the gender of a baby.
Here's a look at some of the cutest gender reveal videos:
5. Limited screen time
Kids can't imagine living without their digital devices.
As long as they are holding their devices to play games, listen to music, or chat with a friend, they are fine with everything.
Parents, too, have been happy that these devices are keeping their kids engaged while they got extra tasks done.
Studies and reports have revealed that too much screen time can cause health problems, sleep disorders, and obesity in kids.
Now parents are limiting their child's screen time using parental control apps like Xnspy.
6. Parents are fancying homeschooling
A majority of parents are looking into homeschooling their little ones.
There are many reasons for adopting such unconventional and modern parenting trends. Being able to control what information their kid is learning is one of the major reasons.
Through homeschooling, parents get the ability to infuse religious doctrine into their curriculum. Unfortunately, school shootings or violence have also contributed to this rising trend.
7. Kids trackers
Parenting apps and tracking software to keep tabs on the online and offline activities of kids are increasing in popularity.
Today's parents are embracing these parental control apps like Xnspy, Norton Family, Qustodio, etc. to keep them safe from digital threats that technology has brought.
Parents can read chats, access call logs, and view saved multimedia files from a distance. Xnspy also allows parents to track the current location of their kids and get alerts on particular locations they find inappropriate for them like clubs, bars, or pubs.
It lets parents read all messages exchanged through popular social media platforms. Parents are embracing these advanced tools to ensure the digital safety of their loved ones.
8. Introducing new foods into diets
According to Whole Foods predictions for the most popular food trends in 2020, the restaurants have revised the kids' menu.
Unlike the past, chicken nuggets and mac & cheese are no more part of the kid's menu. Instead, restaurants are contemplating swapping them out for more sophisticated cuisine.
Millennial parents want to feed their little ones more exciting foods. So, get ready for an even more exciting kid's food menu in the times to come.
9. Less spanking
Spanking has always been a divisive topic among parents.
Some parents believe that they have no other choice, while some say that the cons outweigh any pros. Thus, parents are looking for more alternative forms of punishment for their kids. Parents are practicing less yelling and time out tactics.
And most importantly, parents are letting kids experience the natural consequences of their actions to learn a lesson.
10. Parents are choosing more inspirational names
These days, there are too many name trends to keep track of, but surprisingly, one trend that seems to be taking shape for 2020 is parents opting for inspirational names.
Names like Joi, Dream, Harmony, and Promise are trending nowadays. The other names that made their way to the trending list are Reign, Legacy, and Queen.
At the end of the day, one thing that hasn't changed over the years is the fact that much of parenting is a state of trial and error; therefore, learning from experience has always been the hottest parenting trend ever.
Share this article on
Want to have a happier, healthier marriage?
If you feel disconnected or frustrated about the state of your marriage but want to avoid separation and/or divorce, the marriage.com course meant for married couples is an excellent resource to help you overcome the most challenging aspects of being married.
More On This Topic
You May Also Like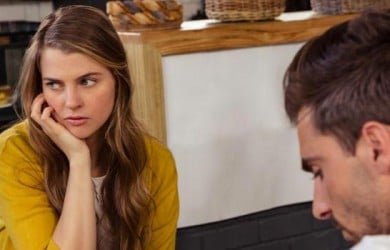 Popular Topics On Married Life