5 Tips on Mindful Parenting For a Better Bond With Your Child
Parents are always worried about what to do next when raising their kids, and so they get stressed and anxious very easily.
For this reason, they can get easily provoked by their children and give out an unhealthy reaction instead of a more considerate one.
Apart from rearing a child, being a parent means that there would be a lot of things that would need constant attention, thus affecting your ability to stay focused on your child's life.
To solve this issue, you should try to explore different parenting styles, such as mindful parenting.
This article sheds light on mindfulness and its role in parenting and 5 ways to become a mindful parent.
Also watch:
The importance of mindful parenting
When parents learn to manage their own behavior and emotions, they help in teaching their kids to manage theirs. This is the reason why airlines ask us to put on our oxygen mask before we place in our children's.
It is essential that as a parent you are a model regulation for your child.
However, when stressed out, overwhelmed, and exhausted, you will not be available for your kid.
Mindful parenting in no way means being a perfect parent and is not very easy. Mindful parenting takes practice, and like many parenting techniques, this takes some bad days and some good days.
Being a mindful parent means that you remain conscious of what is happening around you rather than letting your emotions take over you.
It means you have to let go of your shame and guilt regarding the past and focus on the future.
There is no doubt that you will have days where you are filled with a negative ve aura, but acting on these feelings mindlessly is what can compromise your parenting skills.
Benefits of Mindfulness for parenting
Combining mindfulness and parenting has plenty of benefits that you may not be aware of. Some common benefits of this parenting technique are:
You become aware and in control of your thoughts and feelings

You also become aware of your child's needs, feelings and thoughts and also become more responsive

You become enhanced at regulating your feelings

You act less critical with yourself and your child, it helps you to reduce the stress of parenting.

You start to learn how to stand back during the critical situation and avoid any stupid reaction

It will help in improving your relationship with your child

Through mindful parenting, you would also be able to attain higher levels of dispositional mindfulness and self-compassion.
How to practice mindful parenting techniques
To practice the art of mindful parenting, try to imagine a situation where you are angry and upset with your child.
Think of a situation where you reacted immediately because your feelings and thoughts may have risen up, and you cannot be a good version of yourself.
To try and make a change, you will first have to understand what triggers you emotionally and what are your hot spots. Hot spots are your days when you feel vulnerable, exposed, and not available emotionally.
Emotional triggers are feelings and decisions from your childhood that you remember when your child does something specific, for example, your child throwing food at the restaurant or messing up the shelves at a supermarket that may embarrass you.
In order to take control of similar situations, you will have first to understand the emotional response you may have and then try to overcome it.
You can also indulge in a pre-existing model of mindful parenting to create more awareness in your parent-child relationship.
Key points when it comes to mindful parenting
1. Focus on your feelings when you're in a conflict
Think about your most recent issue or argument with your child and what feelings you triggered; do you feel ashamed and angry?
Now try to experience your trigger as a wave that comes one second and goes another. Try not to block out your emotions; don't push away.
Don't cling to your emotions or make it bigger; instead, keep reminding yourself that you are not your emotion.
Just try to be there and be mindful of it. Try to see the situation from your child's eyes and find goodness in them and then connect with this goodness during an argument.
2. Learn to pause before responding
The most challenging part of mindful parenting is to be able to stay calm during the heat of the moment.
You can practice this by focusing your attention on your breathing and your body; slow down your body and take deep breaths.
This will help in soothing you down and will prevent you from responding in a state of anger.
3. Listen carefully to your child's point of view
Your child will act like a child, and this means that he will not be able to manage his feelings. The problem arises when parents act like children.
During an argument, focus on your child's point of view and understand things from his viewpoint even if you disagree. Keep track of your emotions, and don't let it go out of control.
4. Do not try to suppress their freedom
You are your child's world until they grow up and find their own place and identity. Hence it is essential that you help them establish healthy boundaries and honor them.
This does not mean that you offer them unchecked freedom but instead aid them in becoming more aware of their needs and dreams.
Parenting in the present moment allows you to be more aware and take responsibility for your own unfinished business and not burden your kids by prying in their lives and trying to control their behavior or actions.
Setting clear emotional and even physical boundaries is the best way to acknowledge and be mindfully aware of your and your child's needs.
5. Don't set the bar too high for yourself
Your grandparents did it, your parents did it, and now you are on your journey of parenting.
If you find yourself reading this article, then on some level, you are trying to understand what parenting is all about and how you can be a parent.
To start with, do not strive for the idea of being a perfect parent. In all honesty, that concept is flawed and is a sure way to disappointment and stress.
The key to mindful parenting is to realize that despite your best efforts, you will fail and embrace this reality by striving to do better in the future.
Share this article on
Want to have a happier, healthier marriage?
If you feel disconnected or frustrated about the state of your marriage but want to avoid separation and/or divorce, the marriage.com course meant for married couples is an excellent resource to help you overcome the most challenging aspects of being married.
More On This Topic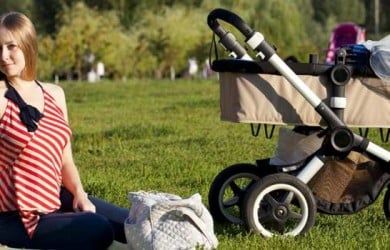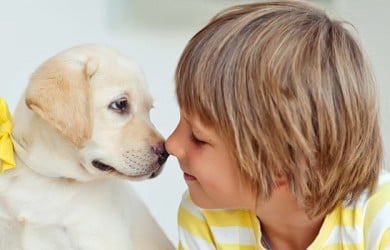 You May Also Like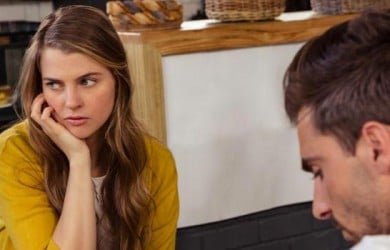 Popular Topics On Married Life