Foster Parenting vs. Adoption- What Should You Choose?
If you are considering fostering or adopting children, it is imperative to know what are the differences between the two.
Both foster parenting and adoption can be an extremely enriching experience that will forever change your life.
At first glance, you might perceive both these aspects to be more or less the same. But, there are two underlying differences, one regarding permanency and the other regarding parental rights.
Read this article to know more about both these processes and understand the difference between fostering and adoption.
If you are planning to opt for either of these options, it is better that you are well versed with the challenges associated with both these aspects.
What is foster parenting?
Being a foster parent to a child is typically temporary. Stage agencies do not aim at keeping the children at foster care indefinitely.
The intention of foster care is to provide the child with a healthy ambiance and time to repair the problems that existed at their biological parents' home.
The goal of foster parenting is to keep the gateway for returning to their birth parents open. Only if that proves to be impossible, adopting a foster child is permissible.
So, what is a foster parent?
As a foster parent, you're given the right to care for a child whose birth parents cannot do that themselves, for reasons such as an unstable living environment, death, or incarceration.
Foster parents' legal rights are more limited than as an adopted parent. Though the birth parents might be forbidden from taking care of their child, they can still make some decisions on their behalfs, such as decisions of medical, education, and religious upbringing.
Should the parents have those rights rescinded by a local court, then those decisions will be up to whatever agency put them in your care. Foster parents also receive stipends for their help.
As a foster parent, you will be responsible for the child's well-being, but you're required to be relatively hands-off in terms of these decisions that could have a long-lasting impact.
As a matter of fact, in some states, foster parents' rights are truly limited. For example, you cannot get haircuts done for your foster kids without the permission of their birth parents.
Also Watch:
Why should you opt for foster parenting?
Fostering can be an amazing way to really help someone in need, but it is important to understand the legal limitations.
The purpose of foster parenting is to keep a child housed until they receive permanent care, either through adoption or their birth parents being re-granted custody upon proving their ability to take care of their children.
You can use your experience as a foster parent for a child as grounds to adopt them, provided their parents are completely stripped of their parental rights.
Being a foster parent comes with some challenges as well. Since it's not permanent, you have to contend with your time spent caring for a child you've grown emotionally attached to ending before you're ready.

In foster care vs. adoption, what should you choose?
Well, it depends on what you want, or what your intentions are. If you are of the opinion to provide temporary shelter and assistance to the kids, foster parenting is a great option.
You can stay away from the mess of the legal processes that adoption entails, especially if you already have your own biological children, and save yourself any additional responsibilities.
What is adoption?

Unlike being a foster parent, adoption is permanent. It can also be much more involved, as there needs to be the assurance that a child is being put into the best home environment possible.
When a child is legally adopted, the person or people caring for them are recognized as their parents. There's no ambiguity regarding what rights they do or don't have as a parent.
The adopted child enjoys all the privileges just like a biological child does.
For the adopted parents, it is as good as they have given birth to the child themselves. And, this is the glaring difference between foster care and adoption.
This also means that you have to make all the decisions regarding the child's schooling and health. There are two types of adoptions- open and closed.
In open adoptions, communication is kept between the adopted child's family and their birth parents/family. And, closed adoptions cut off communication between the child's birth family.
Why should you choose adoption?
Since adoption is permanent, it can be a huge source of joy and relief for parents unable to have children.
It gives them the chance to grow a family that they might've otherwise not had.
It can also give a child an amazing, supportive, and loving home. Adoption can be a tremendously stressful process, though. It can cost thousands of dollars and require extensive interviews.
Also, if the mother decides she wants to give up the baby for adoption before the child's born, they can still choose to keep the child after birth.
Is adoption through foster care possible?
Adopting kids from foster care is possible, but foster care adoptions are a little different.
In a sense, most of the kids in foster care have typically undergone trauma, which is why they have been put up for foster care in the first place.
So, the parents who adopt from foster care might have to undergo social training to understand the child better and to practice ways that will help the adopted foster child to heal.
Now, if you are being paid for foster parenting, you might wonder, do you still get paid if you adopt a foster child. So, do foster parents get paid after adoption?
While adopting kids in foster care, you may qualify for some allowance form the state, provided that the money is utilized for caring for the child.
Wrapping up
Adopting, and foster parenting has their set of pros as well as challenges. Check your preferences thoroughly before you decide on anything.
Also, make sure that you know the laws of your state regarding adoption as well as foster parenting.
Overall, adopting or fostering a child will definitely be beneficial to kids who may not have the support you could bring them, but it will also bring joy to your life as well.
Share this article on
Want to have a happier, healthier marriage?
If you feel disconnected or frustrated about the state of your marriage but want to avoid separation and/or divorce, the marriage.com course meant for married couples is an excellent resource to help you overcome the most challenging aspects of being married.
More On This Topic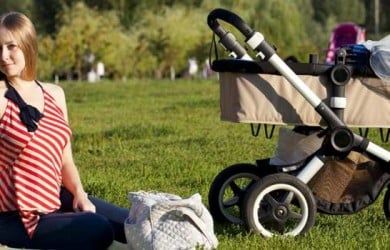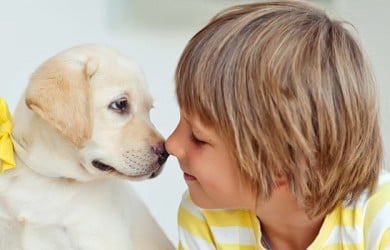 You May Also Like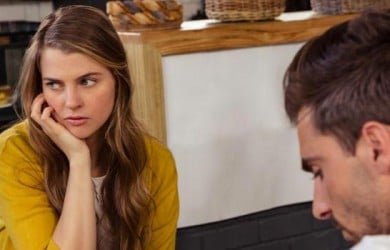 Popular Topics On Married Life