Why Authoritarian Parenting Is Not Recommended
Parenting is tricky. You have to change your roles time and again. Sometimes you have to be their friend, and sometimes you have to strict on their actions. Too much of anything can alter the future.
Since parenting is different for everyone, one simply can't blindly rely on parenting books and follow the dos and don'ts from there. Midst of all of these, authoritarian parenting can really set your offspring to a different direction than expected. Let's have a look at the definition, its types and its effects on your children.
As a parent, you would find yourself high on the family hierarchy. Since you want the best for your kids, and you've seen the world, you seldom dictate orders in the house. You condemn from doing certain things and want them to follow your advice, strictly. However, there is always a scope for a two-way communication wherein you listen to their wishes as well.
As per the authoritarian parenting definition, "When parents only dictate orders and convert the two-way conversation to one way communication, it is termed as authoritarian parenting." It is surely not advised since it can hamper the mental health of your kid in many ways.
Let's look at authoritarian parenting examples to understand it better.
Example 1: You're in a social gathering and your kid is involved in a fun activity with other kids there. However, you feel that your kid might get hurt or embarrass you by doing something stupid, so you ask them not to do it.
However, they continue doing it under the influence of other kids. Other parents are totally fine with their kids enjoying, but when you see that your kid has disobeyed your order, you start to yell and shout at them for not following your order. You're showing an example of authoritarian parenting.
Example 2: Your kid is having a school getaway and wants to join the class. They come to you to seek permission but you think it is not a great idea for them to join them despite it being a school trip. You say 'no' before listening to the entire schedule of the trip and what benefit they might get by the end of the trip. This is another example of authoritarian parenting.
Authoritative Vs Authoritarian Parenting
What's the difference?
Before getting into the details of the differentiation between these two types of parenting, let's understand that broadly parenting is divided into 4 types.
1. Authoritative – Believes in creating a positive relationship with the kid and enforce certain rules for the betterment of the kids
2. Authoritarian – Focus more on social behavior and obedience and believe punishment over discipline
3. Neglectful – Doesn't pay attention to the upbringing and neglect to provide any sort of nurturing required whilst growing up
4. Permissive – Don't enforce rules and strongly believe that 'kids will be kids'.
Whilst the other two types of parenting stand out for themselves, people often get confused between authoritative and authoritarian parenting. Let's now look at them separately.
1. Authoritative Parenting
When you're following authoritative parenting, you put forth efforts to maintain a healthy and positive relationship with your offspring.
Certainly, you would enforce some rules in the house and would stop them from doing certain things, but this won't be a one-way communication. Along with laying down these rules, you provide an explanation to why you're doing so. Moreover, you put your kids' emotions and the outcomes of such rules in mind before enforcing them.
2. Authoritarian parenting
With this parenting, you turn harsh towards your kids. You strongly believe that kids are supposed to follow rules, no questions asked.
You put aside your kids' emotions aside and expect them to blindly follow your orders. You also refuse to provide any explanation for the rules you enforce.
In this sort of parenting, parents mostly believe in punishing kids for not following what's said instead of focusing on discipline. Kids are left with no choice but to explore and learn things on their own, which makes them dependent on their parents.
Traits of authoritarian parenting style
Now, as we have understood the meaning of authoritarian parenting, let's have a quick look at the traits.
Demand: In this parenting type, parents have certain house rules that kids are supposed to follow. They don't expect but demand their kids to follow them with no questions asked. Parents can't expect them to disobey these rules, at all.

Control freak: They turn themselves into a control freak who wants to have total control on their kids, no matter what. To achieve that, they don't shy away from going to any extent and even move to child abuse.

Non-nurturing: Upbringing an offspring is difficult. You have to hold their hands, teach them and sometimes set them free at times to explore on their own. This nurturing belief is needed. However, it is missing in authoritarian parenting.

Punishments: Parents who strongly believe in punishments and have it for every rule-break, they're not putting forward a good parenting example. Kids will make mistakes and sometimes may disobey certain rules, but punishing them every time is not a good parenting example.

One-way communication: When parents refuse to listen to their kids, no matter what and refuse to consider their kids' emotions, they're showing an example of authoritarian parenting.
Authoritarian parenting effects on kids
Kids of authoritarian parents go through a lot of unwanted pressure whilst growing up. Since they're not allowed to explore things on their own, they end up having the following traits, which is surely isn't good for them.
1. Kids have low self-esteem and always doubt themselves.
2. Due to the lack of social interaction during childhood days, they grow up with poor social skills.
3. Since they were given orders to follow, they can't take decisions of their own.
4. Kids of authoritarian parents are good at following rules, but certainly, lack self-discipline.
5. Authoritarian parenting often makes kids highly insecure since their emotional needs were never met by their parents.
Share this article on
Want to have a happier, healthier marriage?
If you feel disconnected or frustrated about the state of your marriage but want to avoid separation and/or divorce, the marriage.com course meant for married couples is an excellent resource to help you overcome the most challenging aspects of being married.
More On This Topic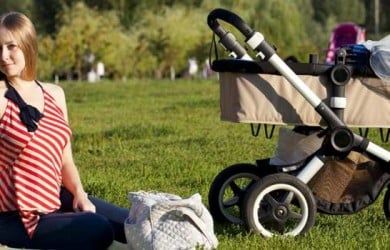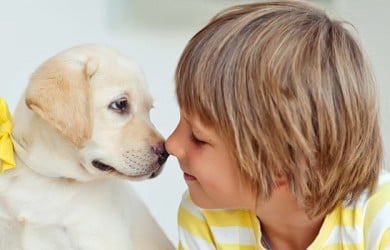 You May Also Like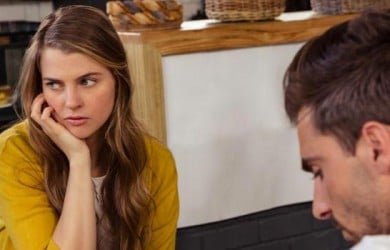 Popular Topics On Married Life