How to Deal With a Jealous Husband
Seeing your husband get jealous over that hot guy who approached you can be quite cute.
It shows how much he loves you and doesn't want to lose you but what if the little bouts of jealousy become irrational? What if you find yourself married to a man who no longer knows how to reason? What if you have an overly jealous husband who is making accusations that are not true and wouldn't listen to your reasons?
How do you start dealing with your irrationally jealous husband?
When jealousy gets out of hand
When you are in love and you see competition, everyone has the right to feel jealous. After all, we're humans and that's part of who we are as a person but as they say, too much can be destructive.
Having a husband who would feel jealous when some other man would approach and befriend you is perfectly normal and can even strengthen the bond between two people in love. But there are also times that if it gets out of hand, then it's destructive not just for you but for your whole family.
What would you do if your husband's jealousy gets out of hand? What if your husband starts to doubt your every move?
Seeing your husband jealous of the baby or your children's time with you can also be as alarming. Just when do you say enough is enough?
Signs of a jealous husband
An overly jealous husband can turn any marriage into a toxic one.
Sadly, it's not just the couple who would suffer but also the marriage and the children. While jealousy is a normal emotion as a perceived threat and can be felt by anyone, too much of it will build up damaging patterns that can lead to anxiety and paranoia.
Let's review the signs of a jealous husband.
1. He wants you all by himself
Sure! It's cute to know that your husband wants you all by himself. It's sweet and romantic even but as months pass by and you notice that he won't let you go out or have fun anymore, where he insists that he should be with you every time.
This starts to get more than clingy and can already feel that you're his prisoner.
2. He suspects the worst
Dealing with a jealous husband is very hard especially when he is no longer listening to reasons.
When he suspects the worst in you yet never in your wildest dreams have you thought of these situations could ever happen, how can you deal with someone who would accuse you of having an affair with his best friend or your boss?
3. He's needy and emotionally dependent
A jealous husband doesn't only feel jealousy, he is also needy and emotionally unstable.
He needs your assurance for everything especially to pacify his paranoia. With our busy lifestyle, it can be draining to have to secure your husband emotionally all the time.
4. He competes with EVERYONE
if you think a jealous husband only thinks of the opposite sex as his competition, then think again. Anyone can make husband jealous and it doesn't matter if it's your parents, your friends, workmates, and even your children.
If it is more than just jealousy – it becomes an obsession.
5. He stalks you and deprives you of your PRIVACY
He needs the password of your social media accounts, he needs to know the password on your phone and who you're talking to everyday.
If you're smiling and chatting, he might as well get your phone and look at it. It's like being observed all the time and being accused of something that you aren't doing.
How to deal with a jealous husband
Most of you who are in this situation would, of course, want to know how to handle a jealous husband and we all know that this isn't easy.
It's a good thing that you have decided to take action and not let this go further anymore as it's not just stressful, it's toxic and can escalate to abuse, fear, and poor self-esteem.
So, just how do we start?
1. Don't get defensive
When you're too fed up with your jealous husband, the most common way on how to deal with a jealous husband is to fight back but it will only look like you're defensive with your own behavior. It will not help the situation.
Do not let your sentiments get in the way too. Tell your husband to calm down and listen attentively.
2. Talk – open up
Once you've heard your husband's side, ask him about why he is like that? Why does he feel that he's jealous and suspects something that you're not even doing?
Allow him to explain his side and acknowledge his points too. If he says he's not comfortable that your workmate wants to chat late at night, then compromise but make sure that you also know how to set boundaries.
3. Set boundaries
Listen and acknowledge the reasons why your husband is threatening you and compromise if needed, but also take this opportunity to set boundaries.
Slowly, explain about letting you have your privacy and trust you. As long as there isn't any history that can ruin his trust, there's no reason why you can impose this rule.
4. Be patient but firm
Doing this isn't easy and will take lots of time but as they say, progress is progress.
There will be times where your effort may seem wasted but don't give up and be patient. Hold on to your vows and try again.
Dealing with a jealous husband is also a sign of love.
It means that you're not ready to give him up just yet and you want to make your marriage work. There will be many instances where it can seem so overwhelming and unfair – draining at times but hold on.
Seek help if you think that marriage therapy can help and don't hesitate to ask him to do it. What matters is that you see progress and you see him getting better. Do this not just for your marriage to work but to have a long, harmonious relationship.
Share this article on
Want to have a happier, healthier marriage?
If you feel disconnected or frustrated about the state of your marriage but want to avoid separation and/or divorce, the marriage.com course meant for married couples is an excellent resource to help you overcome the most challenging aspects of being married.
Learn More On This Topic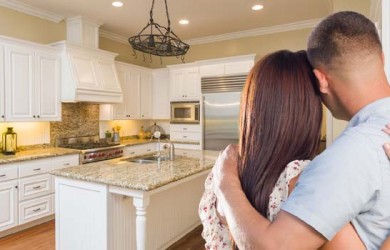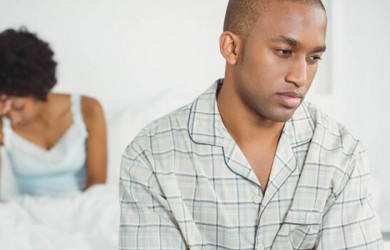 You May Also Like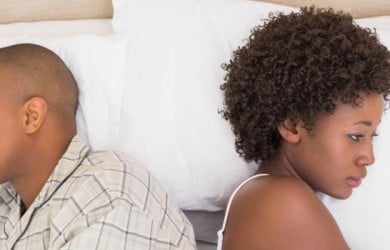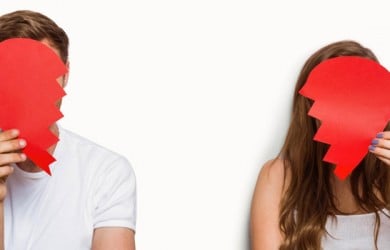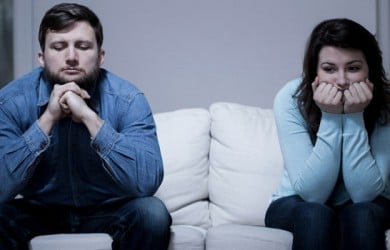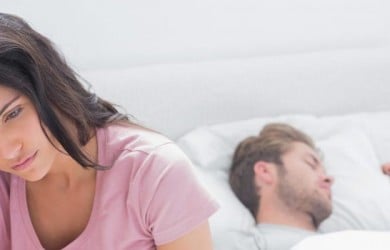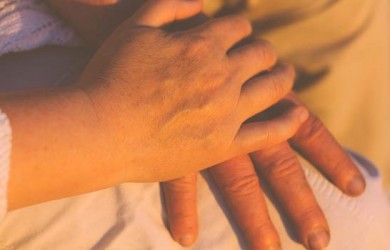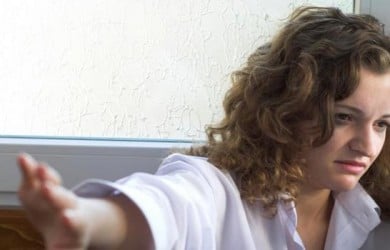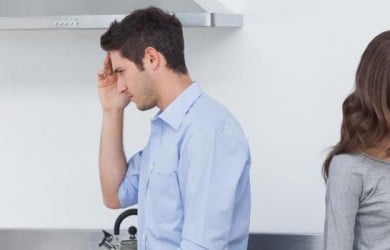 Popular Topics On Marriage Help