Jane A. Lepak Jostsons

, LMFT Marriage & Family Therapist

|

Unclaimed

This profile listing has not been claimed by the owner yet.

Claim this profile

by updating your work details and let potential prospects reach out to you easily.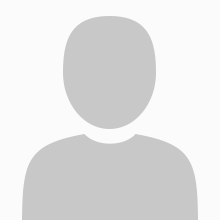 About
Jane is a licensed Marriage and Family Therapy and has been practicing for twenty-five years with couples. Jane works with couples to develop a deeper and more meaningful relationship. She will work with you on infidelity, communication, mental health problems, medical issues, financial issues, and drug or alcohol issues. Jane will help you with your marriage to have a more healthy style of relating to each other. We offer telehealth, so location is not an issue. We accept most insurance companies and accept self-pay.
Education:
Jane A. Lepak Jostsons received a bachelor's degree from the Alverno College and completed her MS from the University of Wisconsin Whitewater.
Licensing & Certifications:
License State: Wisconsin
License Number: 721-124, received 1995
Certified Drug and Alcohol Counselor; Certified Trauma Expert; Certified Compassion Fatigue Professi
Specialities:
Abandonment
Abuse & Trauma
Academic Concerns
Addiction
ADHD
Adoption
Aggression And Violence
Alcohol Abuse
Alcohol Addiction
Anger Management
Antisocial Personality
Anxiety
Attachment
Autism
Avoidant Personality
Batterer Intervention
Behavioral Issues
Bipolar Disorder
Blended Families
Blended Family
Body Image
Borderline Personality Disorder
Breakup
Bullying
Cancer
Career Counseling
Child Therapy
Chronic Illness
Chronic Pain
Codependency Relationships
Cognitive Impairment
Commitment Issues
Communication
Compulsive Spending
Control
Coping Skills
Dating Coaching
Dependent Personality
Depression
Developmental Disorders
Disruptive Mood Dysregulation
Dissociation
Dissociative Identity
Domestic Violence
Drug Abuse
Dual Diagnosis
Eating Disorders
Emotional Abuse
Emotional Intelligence
Emptiness
Executive Dysfunction
Exercise Addiction
Family Conflict
Family Of Origin Issues
Fatigue
Fear
Forgiveness
Gender & sexual identity
Gender Dysphoria
General marriage
Generalized Anxiety Disorder (GAD)
Grief
Guilt
Histrionic Personality
Hoarding
Identity
Impulse Control Disorder
Impulsivity
Inadequacy
Individuation
Internet Addiction
Intimacy
Irritability
Isolation
Jealousy
Learning Disabilities
LGBTQ+
Life Coaching
Life events
Life Purpose
Life Transitions
Marital and Premarital
Marriage
Medical conditions
Men Issues
Mental conditions
Midlife Crisis
Money And Finance
Mood Swings
Neglect
Obesity
Obsessions And Compulsions
Oppositional And Defiant Behavior
Panic Disorder
Paranoia
Parenting
Perfectionism
Physical Abuse
Postpartum Depression
Posttraumatic Stress
Power
Pre-marriage
Prejudice And Discrimination
Rape & Sexual Assault
Rejection
Schizophrenia
Seasonal Affective Disorder
Self - Harm & Self - Injury
Self Esteem
Self-Actualization
Self-Care
Self-Compassion
Self-Criticism
Self-Doubt
Self-Love
Sensitivity To Criticism
Separation
Sex
Sex Addiction
Sexuality
Shame
Sibling
Sleep Disorders
Sleep or Insomnia
Social Anxiety
Stress Management
Substance Abuse
Suicide
Teen Therapy
Teen Violence
Transgender
Trauma and PTSD
Traumatic Brain Injury
Trichotillomania
Trust
Values Clarification
Victimhood
Weight Loss
Women\'s Issues
Workplace
Worthlessness
Young Adult
Abuse
Services Provided Via:
In person
Phone
Internet meeting
Works With:
Individual
Couples
Family
Group
Working With Marriages for:
My Articles
Office Location

Get Directions