How to Make an Avoidant Ex Miss You: 12 Essential Techniques
When two people in a romantic relationship have different attachment styles, then the way those two attachment styles play out has a significant impact on whether the relationship can last.
Unfortunately, some romantic relationships do end in breakups. If you have an ex-partner with an avoidant attachment style and you want to learn about how to make an avoidant ex miss you, continue reading.
Learning about the meaning of attachment styles and how to make an avoidant ex miss you, along with 12 effective techniques to make that ex miss you, is necessary.
Just deciding to contact your ex and letting them know that you miss them is not the way to go when it comes to learning about how to make an avoidant ex miss you.
Avoidant attachment style: What it looks like
Before jumping right into learning about how to make an avoidant ex miss you, it is important to have a comprehensive understanding of the very concept of attachment styles.
Without knowing the meaning of the term attachment style, the types of attachment styles, how it develops, and how an individual's attachment style can be appropriately identified, you won't be able to make an ex miss you.
It is pivotal to answer those basic questions that may be flooding your head, like "do avoidants miss their ex?" and "do avoidant partners come back?".
Related Reading: Avoidant Attachment Style – Defination, Types & Treatment
How you can effectively make your avoidant ex miss you
One of the first things to understand and accept for figuring out how to re-attract an avoidant ex is that you need to behave in a manner that will work for someone with an avoidant attachment style.
Usual tricks like manipulation or jealousy will not cut it for dismissive avoidants or anxious fearful-avoidants. They'll just be urged to distance themselves even more from you.
So, firstly, please remember to play by your ex's rules. Do what your ex wants you to do. Respect that.
After coming to terms with this, the next thing you need to do to learn how to make an avoidant ex miss you is to avoid your ex!
Providing adequate space and time to your ex is essential in learning how do you get love avoidant back. This space and time provided to your avoidant ex are important for various reasons. These include:
The avoidant ex, whether fearful-avoidant or dismissive-avoidant, is getting what they needed and asked for out of the breakup

Your ex gets enough time to process their emotions effectively.

Your avoidant ex also has the time to look at the relationship from a rational perspective while processing their feelings.

Giving time and space to your ex will also help them respect you for respecting their needs.

It will show your ex that you are a good listener and quite wise by nature.

Your ex will also get the opportunity to see you for the person you indeed are instead of the person they thought you were in their head.
Patience is another key aspect of effectively learning how to get a fearful avoidant back. The value and time and space can only be effective in getting your avoidant ex to miss you if they are given enough time.
At this point, you may be wondering: will an avoidant miss you? The thing is, when you're patient enough to give them a lot of time and space, they will initially get back to their everyday life. They will neither miss you nor demand time or attention from you.
But then slowly, as they try to carry on with their everyday life, they will experience various stressors in their life, which in turn will possibly make them miss you.
Consistency in giving your avoidant ex space is also key for making an avoidant ex miss you. If you're not consistently giving them space, they'll get irritated.
For instance, if you gave them space for a few days and then started communicating with them, telling your avoidant ex that you miss them, love them, and want them back, it won't help you.
They will experience an even stronger urge to distance themselves from you.
Therefore, consistency in your behavior is key to learning how to make an avoidant ex miss you and answer the question, will the avoidant ex come back?
Related Reading: 4 Types of Attachment Styles and What They Mean
How to make an avoidant ex miss you: 15 effective ways
Now that you're well acquainted with the basic components of how to make an avoidant ex miss you, let's now take a look at 15 effective techniques that will help you in this endeavor.
These techniques include:
Stop supporting your avoidant ex
Physically, emotionally, or financially supporting an avoidant ex is not the way to go. Your ex must understand that the decision to break up with you comes with its fair share of consequences.
Supporting your ex while missing them terribly will result in an 'avoidant ex keeps coming back' situation. If your ex needs space from you to get them to miss you, they need to miss your support as well. So, cease all support.
Stop any and all forms of direct communication with your ex
For giving adequate time and space to an avoidant ex, stopping all forms of communication like calls, video calls, texts, emails, etc., is essential. If you're constantly flooding them with messages that express how you miss them, they'll be tempted to avoid you even more.
So, stop communicating with your avoidant ex. It'll give them time to process their feelings and determine how they feel about you.
Related Reading: Communicating With Ex: 5 Rules to Keep in Mind
Here's some quick advice on how to stop communicating:
Avoid flooding him with your presence on social media platforms
Although your activity on social media platforms like posting stories or posts is not a direct attempt at communicating with your avoidant ex, it can still convey how much you miss them.
So, even if you post on social media, you can put restrictions on who can see your stories or posts. In this way, your ex may notice your absence on social media. They may therefore miss you.
Add an element of mystery
Finding ways to become a bit more mysterious can get your ex's attention. Say you run into a colleague or friend of your ex.
Try not to disclose exactly what you're up to or reveal everything about how you're spending your time single. In this way, if this is conveyed to your ex, they will also be curious.
This time and space that you give to your ex can be utilized to work on yourself and take care of your physical and mental health. Exercising, pursuing your hobbies, eating well, journaling, etc., are all great ways to focus on yourself instead of your ex.
Take care of how you present yourself
If you want to lure your ex by reminding them what they've chosen to distance themselves from, then make sure you make yourself look very physically attractive. Work on shaping up your body.
Related Reading: The 5 Pillars of Self-Care
Boost your avoidant ex's ego
Think about some ways in which you can boost your avoidant ex's ego. This is because an avoidant style of attachment is characterized by low self-esteem. So, boosting your ex's ego can be instrumental in modifying their attachment style.
As already mentioned, without patience, none of these techniques will work. You have to be mindful about not suffocating your ex with your desires and feelings. Let them live. Focus on yourself.
Find out ways to show your ex that you've moved on
Think about how your ex can get to know that you're in the process of moving on. If you have common friends and come across your ex's colleagues or companions, you can let them know that you're in this process of moving on.
Try going out on dates and exploring your options.
Related Reading: 20 Signs Your Ex Is Pretending to Be Over You
Take out the time to learn more about romantic relationships
Instead of thinking about what are the signs an avoidant loves you and whether your ex will come back, this is a great time to introspect about relationships. Think about what didn't and did work in your past relationships.
Related Reading: How to Let Go of the Past: 15 Simple Steps
Live with purpose and have fun
There's no point in troubling yourself by asking questions like "will fearful avoidant come back?" or "do dismissive avoidants miss you?". Focus on the quality of your life. Hang out with your loved ones. Try new things. Discover your purpose and passion in life.
Don't rush your avoidant ex
If your ex has specifically or directly told you that they want you back, but they need time alone first, make sure that you don't rush your ex at all. This is key for learning how to make an avoidant ex miss you. Rushing your ex can make them feel irritated and disrespected.
Dress up if you are going to run into them
No matter if it's a planned meeting or you have a hunch about running into them, dress up to kill. Be sure that your avoidant ex realizes what they are missing. It never hurts to look good anyway!
If your avoidant ex has known you to be a dependable and clingy person who is not self-sufficient, it's time to break that image. Take things in your hand and become independent and do it fabulously.
An avoidant partner always expects disappointment, and when they are proved wrong, they long for that person.
If you have tried everything and you truly believe that your avoidant ex is the one, you should see a counselor or a therapist.
A professional can help you understand what you are doing wrong or if you should just get over it.
Conclusion
Remember to implement these techniques if you wish to get your avoidant ex back in your life. You must make the person miss you so that they understand your worth!
Share this article on
Want to have a happier, healthier marriage?
If you feel disconnected or frustrated about the state of your marriage but want to avoid separation and/or divorce, the marriage.com course meant for married couples is an excellent resource to help you overcome the most challenging aspects of being married.
Learn More On This Topic
You May Also Like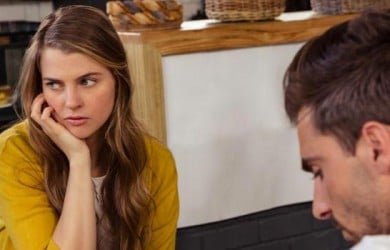 Popular Topics On Married Life