How Watching Porn Ruins Relationships
Everyone has watched porn at one time or another, even if we would never admit it to the world. It's part of growing up and puberty. Porn has been around for a long time because it's a great educational material and it's big business.
Porn serves as a temporary escape from reality. It is an escapist act to beat the stress emerging from everyday life stressors. Nothing wrong with that, but like any escapist activity, it is innocent fun, until it becomes an unhealthy obsession.
Here's how watching porn ruins relationship
Your partner jokes about you watching too much porn
It is a half meant joke, they are feeling jealous and insecure of people you will never meet in your lifetime and deeply aware of it. They know what they are feeling is irrational and silly, so they are lashing out with jokes and other subtle ways. But deep inside they are feeling resentment, a feeling that will continue to grow.
You feel more satisfied masturbating to porn than having sex
This is a major red flag when it comes to discussing how porn ruins relationships, it could also mean that there are other issues involved and not just porn. Your body is subconsciously telling you that you are losing the emotional and intimate bond with your partner. You're no longer sexually attracted to your partner and subconsciously looking for new intimate relationships.
You feel disappointed when your partner doesn't act like a porn star
Most porn is scripted sex, webcam shows aside, the actors and actresses in skin flicks will do whatever it takes for a good show.
Real life is not like movies, porn or otherwise. Things don't always go the way we want. Your disappointment will turn into dissatisfaction, and that could lead to infidelity and confirm that porn ruins the relationship.
You compare your partner to pornstars
In or out of bed, comparing your partner to someone else is always a bad idea.
The more often someone does it, even if it's meant as a joke, it will sow the seeds of insecurity and envy that will eventually grow and turn ugly.
Watching porn is cutting down family/partner quality time
Like every hobby, it can take up a lot of your time at the expense of others.
This is normally true with work and other vices, but family members more often than not, understand if you spend a lot of time at work. But with vices, porn included, makes loved ones lose self-esteem. It also makes them feel uncared for and will create an abrasive atmosphere.
Watching porn can ruin the trust between partners
In this blog post by Fight the New Drug is an actual case of a relationship that partners eventually lost self-esteem, then intimacy, and finally trust. It is important to know that relationships are based on a lot of things including love, but once trust is broken, it is no longer a healthy relationship.
Watching porn projects an image of your partner as a sexual object
Once someone thinks of their partners as a possession, then the relationship turns into an owner-slave relationship, at least in the head of the person who is objectifying their partner.
They start having delusions that their partner's purpose is to satisfy their sexual desires.
It might seem like a stretch, but people who watch too much porn, like anyone else suffering from a form of addiction, will gradually fall into it, and won't notice it until it's too late.
Watching porn distorts intimacy
Healthy relationships are built on trust and bonds, just like a bank.
Couples have an added perk of sexual intimacy. Surely, the love between parent-child, siblings, is not any less than that of a married couple. But society does not frown upon, and actually expect, married couples to be sexually intimate. That intimacy is an integral part of their relationship and one of the pillars of their commitment.
What happens when porn fantasy is superimposed on reality? It either works or not.
If it works, then one becomes an object of the other. If it doesn't then one feels the other is lacking in the intimacy department. Neither will end up well.
Your partner may consider watching porn as cheating
It doesn't matter what you think, what matters is if you spend too much time on it, others may eventually consider it as a form of infidelity. It may sound stupid looking from the outside, but to someone in the relationship seeing their mate fantasize about other people on a daily basis, it's a big deal.
There is a fuzzy line when it comes to cheating.
Straight up sex with someone else definitely qualifies, but everything else in between is a matter of debate. It is a conflict that will eventually break down a relationship. After reading this post, it would appear all sections seem to be different sides of the same coin. You're right, it is. Like all vices, they develop into something harmful over a long period of time. Small, but cumulative damages that build up until it's too late.
How does one fix a relationship ruined by porn
The important question is, how does one fix a relationship ruined by porn.
If you are still together, then there's a big chance to turn things around. If you talk about your problems, sexual preferences, and make promises that you can keep. Then it's a big leap forward toward rebuilding all the trust that has been lost.
Be honest and open with your partner
If you're watching porn because of homosexual tendencies, then that's a different issue. You don't have to be afraid of who you are, and your partner should be the first to know. If you are honest and open with your partner, there are times when they would accept you for who you really are, and strengthen your relationship.
Granted, it can also move the other direction, but it will eventually go there if you are not being yourself inside a relationship.
Apart from that, sharing and honest is the key. Be yourself while adjusting to your partner. Talk and bond. After all, A healthy relationship is a give and take. Do both, and you're well on your way back to a fulfiling relationship.
Share this article on
Want to have a happier, healthier marriage?
If you feel disconnected or frustrated about the state of your marriage but want to avoid separation and/or divorce, the marriage.com course meant for married couples is an excellent resource to help you overcome the most challenging aspects of being married.
More On This Topic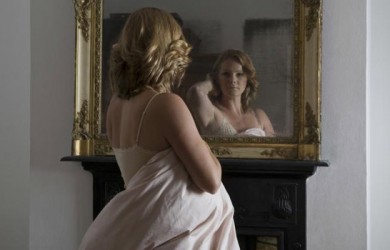 You May Also Like