How Porn Ruins Relationships and What to Do About It
Everyone has watched porn at one time or another, even if we would never admit it to the world. It's part of growing up and puberty. Porn has been around for a long time because it's a great educational material and big business.
Unfortunately, porn can have an effect on your relationship. Do you know how porn ruins relationships?
Porn serves as a temporary escape from reality. It is an escapist act to beat the stress emerging from everyday life stressors.
Nothing wrong with that, but like any escapist activity, it is innocent fun, until it becomes an unhealthy obsession.
Can porn hurt your relationships?
Porn itself is not the main cause of why you ended up calling it quits. Porn is not necessarily good, and it's not bad either. The only reason porn ruins marriage or relationships is when a person loses control of porn use.
If you watch porn and even masturbate to it, then know it is okay. It's considered natural and only means you have a healthy sexual appetite.
Relationships and porn are said to be a terrible combination, and most of the time, people pinpoint porn as the cause of their breakup.
Does porn ruin relationships?
It certainly could contribute to why a person could change. As the saying goes, anything in excess is bad, and with porn, that's quite true. Porn ruining relationships is far more common than you think.
When one person gets addicted to porn, it affects their daily lives, relationships, and even their sex life.
That is how porn ruins relationships.
The people who watch porn cannot set boundaries, and the habit becomes destructive.
Porn addiction and relationships won't work together. It's impossible. Over time, sex will be worst, trust gets broken, intimacy will be non-existent, your partner's self-respect will be affected, and infidelity can follow.
Why do committed people still watch porn?
"Why would someone in a relationship choose to watch porn in the first place?"
Now that we're beginning to understand how porn ruins relationships, we also want to know why someone, who is already with someone, chooses to divert their attention to porn.
1. Porn sexually stimulates
We are all made to appreciate and react to visual stimulation. That's why porn is everywhere. It's hard to resist the temptation of these graphic videos to which our brains react.
Watching porn allows your brain to equally share the experience, that is, through chemicals released by the brain. That is why people who watch it would feel aroused and would often proceed with masturbation.
Porn feels good, and if you get used to it, you look forward to it. It could be addicting and distort your perception of arousal, sexual pleasure, and happiness.
2. Porn is a harmless way to have fun
"I can have fun; see my fantasies come true in the comforts of my home."
For some people, watching porn is a 'safe' way to have fun. You would rather have porn in relationships than go out and flirt. So, you might think you are doing your partner and yourself a huge favor.
Porn is an outlet for people where you can search for your secret fantasies, ignite your imagination, and relieve yourself using those thoughts. You don't see that by focusing on these pornographic videos; you are already distancing yourself from the reality of your relationship.
3. You love watching porn even before going into a relationship
Some people have already been exposed to porn early in their lives. Sometimes, they would stop watching if they were busy or in a relationship.
However, there is a greater chance that you will go back to watching porn when you feel the need to feel excited or aroused on a different level.
Because of your previous exposure to pornography, there is a greater chance that you will get addicted later on in life. It can pose as an outlet for your fantasies and, therefore, become an addictive behavior.
So it's saddening to realize the many effects of porn on a marriage.
4. Porn helps you cope or escape
When you reach a sexual climax, the brain releases happy hormones. Aside from giving you a relaxing sleep, it also helps you feel relaxed and happy.
If you watch porn, your brain also reacts the same way when you have sex. That is why some people who are stressed, experiencing problems, or even bored would turn to porn.
It becomes your coping mechanism until you no longer control your urges. Before you know it, you find yourself cut off from reality and focused on the addicting fantasy of porn.
Most people addicted to porn don't realize that this is how porn ruins relationships.
10 ways porn can ruin relationships
If a person becomes addicted to porn, how does porn ruin relationships? How does it go from a harmless activity to destructive behavior?
Here are some ways how porn affects relationships:
1. Your partner jokes about you watching too much porn
It is a half-meant joke but it may reveal that they are feeling jealous and insecure of people you will never meet in your lifetime and are deeply aware of it.
They know what they feel is irrational and silly, so they lash out with jokes and other subtle ways. But deep inside, they are feeling resentment, a feeling that will continue to grow.
2. You feel more satisfied masturbating to porn than having sex
This is a major red flag when discussing how porn ruins relationships, and it could also mean that there are other issues involved, not just porn.
Your body subconsciously tells you that you are losing your emotional and intimate bond with your partner. You're no longer sexually attracted to your partner and subconsciously looking for new intimate relationships.
3. You feel disappointed when your partner doesn't act like a porn star
Most porn is scripted sex, where the actors and actresses in skin flicks will do whatever it takes for a good show.
Real life is not like movies, porn or otherwise. Things don't always go the way we want. Your disappointment will become dissatisfaction, which could lead to infidelity and confirm that porn ruins the relationship.
4. You compare your partner to pornstars
Comparing your partner to someone else is always a bad idea in or out of bed.
The more often someone does it, even if it's meant as a joke, it will sow the seeds of insecurity and envy that will eventually grow and turn ugly.
5. Watching porn is cutting down family/partner quality time
Like every hobby, it can take up a lot of your time at the expense of others.
This is normally true with work and other vices, but family members often understand if you spend a lot of time at work. But with vices, porn included, it makes loved ones lose self-esteem. It also makes them feel uncared for and will create an abrasive atmosphere.
6. Watching porn can ruin the trust between partners
A blog post by Fight the New Drug talks about the actual case of a relationship in which partners eventually lose self-esteem, intimacy, and trust.
It is important to know that relationships are based on many things, including love, but once trust is broken, it is no longer a healthy relationship.
7. Watching porn projects an image of your partner as a sexual object
Once someone thinks of their partner as a possession, the relationship turns into a transactional relationship, at least in the head of the person objectifying their partner.
They start having delusions that their partner's purpose is to satisfy their sexual desires.
It might seem like a stretch, but people who watch too much porn, like anyone else suffering from an addiction, will gradually fall into it and won't notice it until it's too late.
8. Watching porn distorts intimacy
Healthy relationships are built on trust and bonds, just like a bank.
Couples have an added perk of sexual intimacy.
Surely, the love between parent-child, and siblings, is not any less than that of a married couple. But society does not frown upon and expect married couples to be sexually intimate. That intimacy is an integral part of their relationship and one of the pillars of their commitment.
What happens when porn fantasy is superimposed on reality? It either works or not.
If it works, then one becomes an object of the other. If it doesn't then one feels the other is lacking in the intimacy department. Neither will end up well.
9. Your partner may consider watching porn as cheating
It doesn't matter what you think; what matters is if you spend too much time on it, others may eventually consider it a form of infidelity.
It may sound stupid looking from the outside, but seeing their mate fantasize about other people daily is a big deal to someone in the relationship.
There is a fuzzy line when it comes to cheating.
10. You might be tempted to recreate or try porn stories
"Is porn bad for a relationship? I'm not doing it, just fantasizing about it."
Even if you think porn is harmless, once it goes out of control, do you know what will happen next?
You may no longer enjoy sexual intercourse with your partners, while for some? They fantasize about what it would be like to be in that situation.
Over time, these fantasies can be too much that they would want to do in real life, especially when the opportunity presents itself.
How to break free from porn use
The important question is how one fixes a relationship ruined by porn.
If you are still together, there's a big chance of turning things around. If you talk about your problems and sexual preferences, make promises you can keep. Then it's a big leap forward toward rebuilding all the trust that has been lost.
1. Accept the fact that you have a problem
Another reason why porn ruins relationships is when the person having the problem refuses to accept that there is an issue.
Acceptance is the key if you want to stop yourself from your porn addiction. Change won't start with anyone else, nor could someone force you to change.
It should start with you; once you've accepted this, that's a good start.
2. Understand why you are choosing to give up
You know why porn is bad for relationships, right? Stopping is still the best option, even if you are not exactly addicted to porn.
You don't have to wait until your relationship is suffering before you decide to let go of this habit.
Why do you want to stop? Is it for your religion, kids, spouse, or yourself? Whatever your reasons are, hold on to that.
Use them as your strength so you can overcome the temptation, and soon you will win this battle.
3. Get rid of your porn resources
"Porn ruined my relationship. I want to stop ASAP!"
Realizing and wanting to change is your first step. Next, remove any physical or digital contacts you have with porn.
We understand. A simple search result can lead you back to this bad habit, but this is where your self-control will be tested.
If you are alone and want to start searching, put down that phone and do something else.
4. Don't beat yourself up if you fail
You did it again; now you hate yourself for it. You have to know that change doesn't happen overnight.
It will require days or months of self-control and support to release this bad habit.
Learning how porn ruins relationships is just the first part; for the rest, you must be patient with yourself.
If you slip and make another mistake, don't beat yourself up. Instead, create a journal, find support, and learn from mistakes.
Do you fear change because you might fail? When we commit to change, there is a greater chance of failure, but how do you overcome this?
Kati Morton, a licensed therapist, explains more about the fear of failure
5. Seek support groups
Support groups are out there and are more than willing to help. Remember, you are not alone in this journey.
Sometimes, it helps when you talk to people who understand what you are going through.
You can also seek professional help if your porn addiction is already hindering your progress, not just with your family but also with your work.
Don't be ashamed that you're asking for help.
6. Be honest and open with your partner
If you're watching porn because of homosexual tendencies, that's a different issue. You don't have to be afraid of who you are, and your partner should be the first to know.
If you are honest and open with your partner, there are times when they will accept you for who you are and strengthen your relationship.
Granted, it can also move in the other direction, but it will eventually go there if you are not yourself inside a relationship.
Apart from that, sharing and honesty are the keys. Be yourself while adjusting to your partner. Talk and bond. After all, a healthy relationship is a give and take. Do both, and you're on your way back to a fulfilling relationship.
7. Ask your partner for help
How does porn affect relationships when you're trying to change? What if it's too late?
Understandably, damages may have already happened, but it's never too late if you're serious about your goals.
Open up and ask for your partner's assistance.
With your partner's help, you can conquer the challenges of porn addiction. Start having deeper conversations and don't be afraid to tell your partner what you're feeling and thinking.
Your partner is your partner in this battle.
8. Start healthy habits
Time seems to be really slow when you are trying to overcome addiction. It also seems like everything you're trying to avoid is closer than ever before.
Beat this by trying new hobbies that aren't just fun but are also healthy.
Go to the gym, paint, cook, help your partner with chores, start a business?
There can be so many things to try, and with the help of support groups, your partner, and your newfound confidence, you will surely beat your battle against porn addiction.
Spend your time with your family, and focus on your spouse. That's a good way to spend your free time.
Conclusion
Learning how porn ruins relationships is a big realization for us. From our point of view, porn may seem simple and harmless. It could also be an outlet for stress and sexual fantasies in a safe zone.
However, porn can also be damaging when you cannot handle it properly. Without knowing it, you're already hurting your partner and your relationship.
It's not too late. You can stop your porn addiction by getting help, accepting the problem, and working with your partner.
Soon, you'll realize that you haven't looked at porn for a day, a week, or even a month.
Share this article on
Want to have a happier, healthier marriage?
If you feel disconnected or frustrated about the state of your marriage but want to avoid separation and/or divorce, the marriage.com course meant for married couples is an excellent resource to help you overcome the most challenging aspects of being married.
Learn More On This Topic
You May Also Like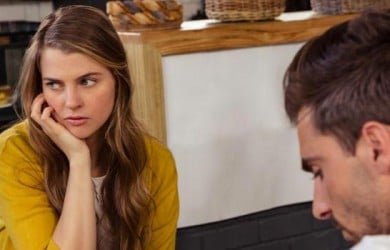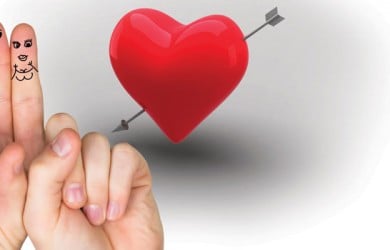 Popular Topics On Married Life