Why It's so Hard to Get over Narcissistic Emotional Abuse
Dealing with any sort of emotional abuse is extremely tough and can leave a nasty psychological scar, but surviving a narcissistic one is that much more difficult.

This is because narcissists are suffering from a severe case of self-loathing.

So severe that they cannot handle it at on a conscious level. Instead, they make everyone else's life a living hell, all in an attempt to prove their own self-worth.
The diagnosis of narcissistic personality disorder
The fifth edition of the Diagnostic and Statistical Manual of Mental Disorders currently in use still recognizes Narcissistic Personality Disorder as an official diagnosis for people who present the following set of symptoms.
Narcissists model all their actions on a grandiose sense of self-importance. They're preoccupied by fantasies of unlimited power, intelligence, talent, beauty.
Narcissists believe that they're entitled, and they should socialize only with other high-class people. They have a profound need to be excessively admired. They envy others or believe that others envy them. In interpersonal relationships, narcissists are very exploitative and lack empathy. They're arrogant and downright annoying to most.
With this grandiose appearance comes also the other side of the coin.
When a narcissist is faced with their limitations, and they have limitations same as others, they are inclined towards extreme reactions, be it sadness, anger, depression, aggression, or even more prominent narcissistic show.
Is narcissistic personality disorder treatable?
Narcissism, same as an antisocial, borderline, or histrionic disorder is a personality pathology.
This means that everything that we here listed as symptoms of narcissism isn't really symptoms as when you caught flu. It's embedded into their personality. They were born that way or came to be narcissists very early on.
Most experts agree that personality disorders aren't really something that can be treated, at least for now. There aren't any medications for it. Although, if the narcissist suffers from adjunct depression or anxiety, often caused by their inability to reach their ideal self, they can get a therapy for those problems. But narcissism remains.
In some cases, psychotherapy might work to some extent. If possible, it would be some sort of in-depth intervention that would work through the narcissist's insecurities and teach them to accept their true self, with limitations and imperfections.
But, in general, therapists agree that working with personality disorders is often futile and they quickly get back to their own ways.
How narcissist affect their friends and family
Narcissists have grown up, for one reason or another, to believe that showing weakness and faultiness is unacceptable.
They adore their idealized self, not their true image. They need to have their world perfectly aligned with their fantasies.
We would all love that, but narcissists need it to survive!
This is why they are so intensive in their interaction with others. They can be aloof at the same time, and they don't really listen to almost anything the other person has to say about themselves, but they demand certain things. They need to protect their own fantasy and they will become downright abusive if you get in their way.
For narcissists, it's all about control
Most will be satisfied with an occasional manipulation or an insult or two.
But, for some narcissists, this is far from enough. Unfortunately, narcissists can and often do become highly abusive and malignant. They're also codependent and get attached to people, not in a healthy way. So, they don't want to leave them, but they also don't want to treat them fairly.
How to survive narcissistic emotional abuse
If you're married to a narcissist, you will hit the point when you're completely drained sooner or later. Narcissists cannot but have that effect on their close ones.
They act from an insecure attachment style and they demand too much.
Their emotional abuse is similar to that of a sociopath.
They will make you question your sanity, feel worthless, and question those who are supportive of you. Their love for their ideal self will translate into their demands put on you. You will also need to be perfect, according to their standards, because they see you as an extension of themselves.
This is devastating.
Get help from the outside, someone who can help you see the situation objectively. You might need professional help to assist you in rebuilding your self-esteem and learning to set boundaries and communicating your own needs.
You should also consider if you're ready to leave the marriage. If so, you will need all the support you can get, because narcissists aren't that easy to leave.
Share this article on
Want to have a happier, healthier marriage?
If you feel disconnected or frustrated about the state of your marriage but want to avoid separation and/or divorce, the marriage.com course meant for married couples is an excellent resource to help you overcome the most challenging aspects of being married.
Learn More On This Topic
You May Also Like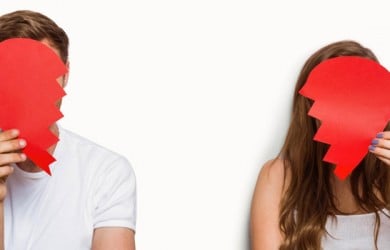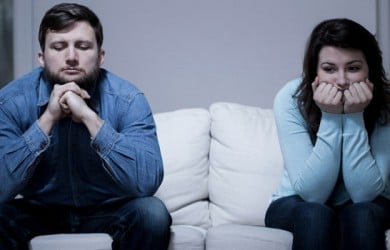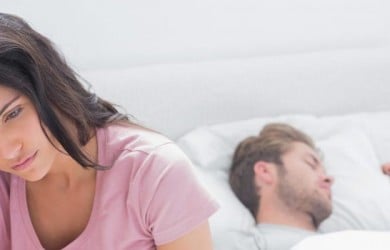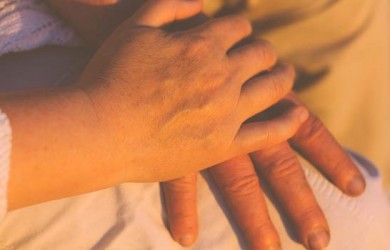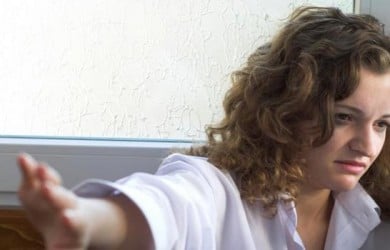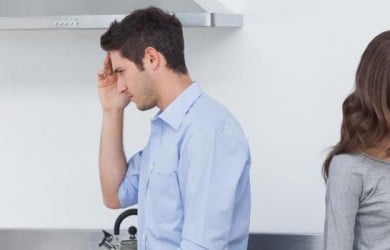 Popular Topics On Marriage Help