10 Tips to Bring Your Wedding Decor Vision to Life
Wedding decor is a crucial aspect of your big day, setting the tone and creating the atmosphere for your celebration. Whether planning a classic, elegant affair or a quirky, eclectic event, the right decor can help bring your vision to life.
10 tips for picking the perfect wedding decor
Here are some key considerations to remember when planning your romantic wedding decorations:
1. Pick a wedding style
The first step in planning your wedding decor is to define your style. This can be influenced by your cultural background, individual tastes, or favorite colors, but having a clear sense of what you want your wedding to look like is important.
There are many popular wedding theme decorations to consider.
One style to consider is a classic wedding. Classic weddings are perfect if you're looking for a traditional wedding style. These weddings typically feature a lot of white and pastel colors and usually include flowers such as roses and peonies.
Rustic-themed weddings are also trendy. A rustic wedding is perfect if you want a more relaxed and natural style. Rustic weddings typically feature wooden accents, textured fabrics, and mason jar decorations.
Another idea is to have a vintage-themed wedding. Vintage weddings often feature antique centerpieces like vintage vases or candle holders. Typewriters and old-fashioned cameras make great accents on side tables and entryways. Lace or embroidered table runners are also an excellent choice for a vintage wedding.
Modern and minimalist styles are elegant and unique options for couples that want a simple and memorable wedding. Minimalist weddings are about clean lines, neutral colors, and geometric shapes.
2. Decide the color
Once you know what theme you want for your wedding, you must decide what colors you will use. Your color palette is crucial to your wedding decor, setting the tone and creating a cohesive look throughout your celebration.
Choose colors that reflect your style and complement your venue. Consider incorporating these colors into your floral arrangements, linens, and other decorative elements.
Use your wedding theme to help you decide on a suitable color palette. Pastels are great for a classic wedding style, such as sky blue, faded yellow, and spring green. Rustic weddings look great with earth tones like browns and beige, burnt orange, rust red, and shades of deep green.
Vintage weddings should have soft grays, teals, and dusty pinks with pops of warm metallics like gold and bronze. Modern weddings look best with simple, clean color schemes like black and white and monochromatic grays or creams.
3. Wedding stationery
After you know your wedding theme and color scheme, you need to decide on your wedding stationery.
When it comes to wedding stationery, there are so many options to choose from. You can find everything from wedding reception programs to elegant invitations. You can also find traditional and modern invitations to find the right fit for your wedding.
If you're looking for something traditional, you can choose invitations with a gold or silver design. If you're looking for something a little more modern, you can choose invitations with a sleek design.
You can also select invitations with a unique design that will stand out at your wedding. It's best if the wedding place cards, programs, and table numbers match the invitations and save the dates, so find a card design you love.
Related Reading

: 

9 Things You Should Know for the Perfect Wedding Invitation
4. Pick the flowers
Flowers are a traditional and timeless part of wedding decor, adding beauty and fragrance to your celebration. From bouquets and centerpieces to flower walls and archways, there are many ways to incorporate flowers into your wedding decor.
When choosing floral decorations for the wedding, consider your color palette, the season, and the availability of your preferred blooms.
5. Decide on the lighting
Lighting is a critical factor in setting the mood for your wedding venue decorations, and the proper lighting can significantly impact you.
You can use candles, fairy lights, and uplighting to create a warm and romantic atmosphere and consider hiring a professional lighting designer to ensure your lighting is both beautiful and functional.
If your wedding is during the day, use the natural light available. Natural lighting looks great in photos and smoothes blemishes on your skin. Natural light will also make your wedding look more elegant and romantic.
6. Other props
Backdrops and props can add interest and creativity to your wedding decor and be as simple or elaborate as you like. From flower walls and balloon arches to custom photo booths and signs, there are many ways to incorporate backdrops and props into your celebration.
A floral arch behind your officiant during the ceremony is always a great choice. Another idea is to have a photo booth with props for guests. You can also have glow sticks for guests to dance with during the reception.
7. Involve the right people
When planning wedding decor, involving the right people to ensure the decor aligns with the couple's vision and preferences is essential. Find people who love you and love your ideas for your wedding.
Start by asking friends and family what they think of your thoughts. Include the people supportive of your vision in the wedding decorating process. Inviting their input and involvement ensures the decor is meaningful and reflects your and your partner's personality and relationships.
After you get a couple of close loved ones on board, determine who else has a stake in the wedding decor. This may include your wedding planner, florist, venue manager, and other vendors.
By involving these individuals from the start, you can ensure that everyone is on the same page and that the decor is cohesive with the venue's layout and aesthetic. Including wedding planners, caterers, vendors, and event staff in decorating means your event will look polished and professional.
8. Communicate your vision
Next, communicate your vision clearly and involve people who share your aesthetic sensibilities. Share images and mood boards to help convey your ideas for the wedding decor. This can be especially helpful when working with vendors like florists or lighting designers.
Involve people with experience with wedding decor or a particular interest in design or aesthetics.
Additionally, consider involving individuals who have a close relationship with the couple and can provide valuable insight into their personalities and preferences. By involving the right people, you can ensure that the wedding decor reflects the couple's unique style and preferences.
Getting the right people involved in wedding decor planning can make a significant difference in the overall outcome of the event. By involving key stakeholders, communicating your vision clearly, and involving people who share your aesthetic sensibilities, you can ensure that the wedding decor is cohesive and reflects the couple's personalities.
Watch this video to learn more about hidden wedding costs that you may not have anticipated:
9. Low cost, high impact
DIY decor can be a fun and cost-effective way to add a personal touch to your wedding, and there are many simple and creative projects you can undertake. From creating your centerpieces to hand-painting signs and props, there are many ways to bring your style and vision to life.
Consider using lighting to create a warm and inviting ambiance. You can use string lights, tea lights, or candles to create a romantic and intimate atmosphere. Hang string lights overhead, wrap them around trees or pillars, or use them to create a photo booth backdrop.
You can also use candlelight to add a cozy and intimate touch to the reception tables. Purchase candles in bulk and place them in glass jars or votive holders for a beautiful, low-cost centerpiece.
10. Incorporate natural elements
Flowers can be expensive, but you can use greenery and foliage to create a lush and natural look. Use eucalyptus, ferns, or ivy to make garlands for the reception tables or create a dramatic backdrop for the ceremony.
You can also use branches or twigs to create a rustic and organic look. Incorporate them into centerpieces or use them to create a unique ceremony arch. By incorporating natural elements into your decor, you can create a beautiful, cohesive, affordable, and visually stunning look.
Creativity and resourcefulness make it possible to create beautiful and high-impact wedding decor without breaking the bank. By using lighting to create a warm and inviting atmosphere and incorporating natural elements into your decor, you can create a beautiful, unique, affordable, and visually stunning look.
Remember, the key is to focus on a few key design elements and to be resourceful in how you source and use them.
Your wedding, your way
Wedding decor is a crucial aspect of your big day, setting the tone and creating the atmosphere for your celebration. From defining your style and choosing a color palette to incorporate flowers, lighting, and DIY decor, there are many ways to bring your vision to life.
With careful planning and attention to detail, you can create a beautiful and unforgettable celebration that reflects your love and personality.
The key to creating the perfect wedding decor is to make it personal and reflect your style and taste. Whether you opt for classic elegance, bohemian charm, or something in between, remember to have fun and enjoy bringing your vision to life.
On your special day, the beautiful decorations will support the memories you create with your loved ones. So take the time to plan and make it a memorable day filled with love, joy, and plenty of cherished moments.
Share this article on
Want to have a happier, healthier marriage?
If you feel disconnected or frustrated about the state of your marriage but want to avoid separation and/or divorce, the marriage.com course meant for married couples is an excellent resource to help you overcome the most challenging aspects of being married.
Learn More On This Topic
You May Also Like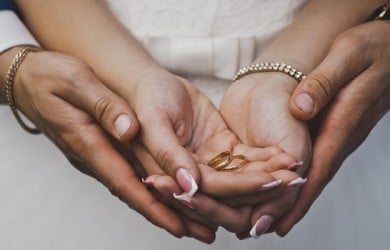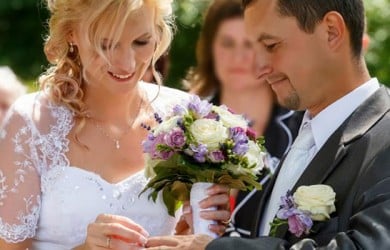 Popular Topics On Getting Married