What You Should Know About Finding "The One"
You know that feeling you get when you meet someone and have that instant spark? Those butterflies you feel in your stomach whenever they walk into the room? You know what I am talking about. When you both hit it off from the start, talking for hours about everything, getting one hour of sleep because you have this blissful feeling that you've met "the one." That love feeling is amazing! So you begin visualizing the future together and you know for sure the other person is on the same page as you.
Out of nowhere, it ends. Not only are you completely heartbroken, but taken by surprise because you didn't see it coming. Everything seemed so right, you were both on the same page…at least you thought. What went wrong? I know this is not reassuring if you are in the pain of a break-up, but hear me out. I want you to understand why the one you thought was going to be your forever best friend, ended up being the best thing you never had.
In my practice, I have worked with several clients who have met people with all the qualities on their "list," and they are blissfully happy when they are with that special person. Unfortunately, the relationship ends in a very abrupt manner due to uncontrollable or unchangeable situations. These situations however, are for very good reasons, even if it doesn't feel like it.
Why do relationships end abruptly?
All relationships (romantic, friendship, business, etc.) cross our paths to show us our judgments and unresolved issues; they also cross our paths to enlighten the amazing qualities of ourselves that we are not acknowledging, owning and experiencing. Think about it. How often were you able to find several qualities about "the one" that made him or her extremely attractive? Maybe you have even said, "She or He brought out the best in me!" Guess what? They absolutely brought out the best in you! However, it's your job to keep the best of you going. They fulfilled their spiritual assignment with you by attracting you to their qualities that reveal to you the amazing qualities you are not seeing in yourself. Nevertheless, it was not their assignment to stay.
"The one" bring out the hidden qualities in you
We cannot see nor appreciate qualities in another person that we don't see or appreciate in ourselves. "The one" not only brought out these certain qualities of yours, but they also triggered qualities that have been hidden inside of you. No other person can make you feel or be anything that you were not already. No one is "the one," because everyone you encounter is the one. Every single person you have a relationship with (again not just romantically) is a soul mate, because they are teaching you soul lessons and life curriculums.
Grief over losing the "the one" will not last
Believe me, I understand feeling shattered over losing the one you thought was "the one." It may not feel like it right now, but this feeling is merely a short-term despair. The only long-term damage would be to not truly embrace those amazing qualities you saw and/or experienced with "the one." Remember, you were not rejected, they were only allocated for a particular purpose. The purpose of any relationship is for us to learn and
to grow in love; for someone else and for ourselves. The relationship's purpose is not to make us happy because of the rapport, or to fulfill empty voids in our lives. You have to work through the pain in order to get to the purpose of your relationship, and how it is meant to serve you.
Although the physical presence of "the one" may not be there, the qualities you loved about them will always belong to you. Why? Simply because what you loved about them, are the exact amazing qualities found inside of YOU. When you finally bring out the best in you, then you will be able to share it with "the one" who brings out the best in themselves as well. No need to search for it in another person's eyes, arms, or bed. Stop wondering if the next person you meet will be "the one;" because The One has been gazing in your eyes and waiting for you to notice him or her the entire time. The person looking back in the mirror is who brings out the BEST in you.
Share this article on
Want to have a happier, healthier marriage?
If you feel disconnected or frustrated about the state of your marriage but want to avoid separation and/or divorce, the marriage.com course meant for married couples is an excellent resource to help you overcome the most challenging aspects of being married.
More On This Topic
Recent Articles
You May Also Like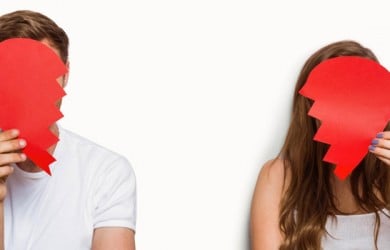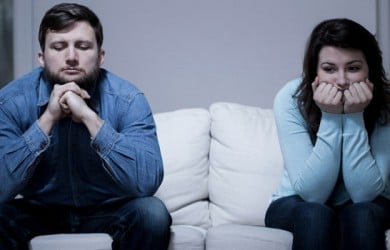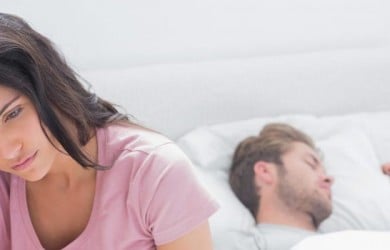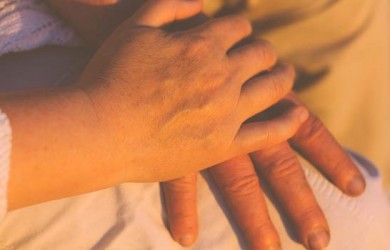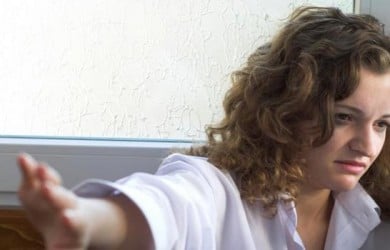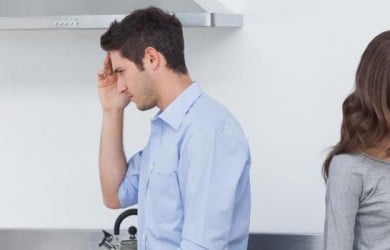 Popular Topics On Marriage Help