Right Reasons to Get Married for All Singletons
Yep, this is an engagement season.It is pretty common for most of us to get confused about getting hooked up or say the words, 'I do'.
You might wonder whether it is right for you or not, or is it better to get married or stay single? But, you can take advice from someone who is already in it and is in the right position to describe marriage as non-comparable to fancy fairy tales with a perfect marriage script, candlelight dinners and roses.
In fact, you might get hit by many reasons to get married and settle down.
But is romanticism the only thing we can expect from marriage? Or, there is more to this story than meets the eye. Whether or not you're thinking of walking down the hall, you might be better off to learn about the boons it has to offer.
What are the benefits of getting married?
There are many reasons to get married, good or bad. But, the future always depends on how you manage your life at present. Keeping aside the negative thoughts, here are a few right reasons to get married.
1. Health benefits
They might piss you off with snoring or annoy you with strange and irritating habits. But, your future spouse could actually turn you into a strong and healthy being. According to studies, people who got married are fitter compared to their unmarried counterparts.
Also, people who got divorced, have suffered from health issues due to post-divorce stress.
It is even seen that married cancer patients are more likely to survive this terrible disease.
Well! That is one of the major reasons to get married.
2. Healthy heart
Why marriage is important in life?
One of the most important reasons to get married is to have a healthy heart.
Yes! You heard it right. Marriage reduces the probability of heart attack in both the gender groups – nearly 65% in females and 66% in males respectively.
Studies also suggested of decrement in the chances of acute coronary disease in all age groups.
Also, married people are less likely to get involved in behaviors like rash driving and drug abuse, as stated by the psychologists.
Their propensity towards risky pursuits reduce as they have someone depending on them.
3. Less probability of strokes
According to the American stroke association, marriage lowers the possibility of strokes to as good as 64% comparatively.
Along with that, marriage satisfaction also seems to have an effect, especially on those with hard going, experienced less health advantage.
One apparent reason is that married fellas get the help instantly which improves survival chances.
4. Bail the stress and mental issues
Social psychiatrists published a paper indicating lower chances of getting depression and psychological disorder in a married couple.
Having a long-lasting bond can change hormones to reduce the stress. Marriage, however, reduces the testosterone in male, making them headstrong and cortisol (stress hormones) in everyone.
Though marriage add some stress to your life, it tends to eliminate more stress causes and also dampen the cortisol response in a stressful event. And is one of the great reasons to get married.
5. Faster post-surgery recovery and longevity
A supportive partner holds the key to recovering after major surgeries such as bypass surgery.
Marriage satisfaction is a factor as big as tobacco, obesity, and blood pressure post-bypass.
Married fellas are more likely to live longer, about 10 years in some instances. it reduces the chances of premature death significantly, according to studies.
Apart from the mentioned health benefits, there are other reasons to get married.
Financial benefits to enjoy post marriage
Whether you already knew or not, but there are financial benefits too and this is not about receiving or giving beautiful gifts.
The most apparent one is to share expenditures like housing, food and utilities.
For instance, when you earn high and your spouse less, filing taxes jointly will aid you by putting you in the lower text bracket. Also, if you get an inheritance from your spouse, you will get the full amount without deduction, which cut down benefits when you get that inheritance from a non-spouse.
Your retirement also gets a boost.
After marriage, you also get access to savings of retirement which you might not have otherwise. Spouses does get benefits for pension and social security which their counterpart won't.
A spouse can also claim to assets of a perished partner in spite of not having a will.
Moreso, as a partner, you are eligible for security payment of half than what your spouse gets.
You have entitlement over their retirement assets with you when a partner dies, which enables you to enjoy tax-free growth.
Miscellaneous reasons to get married
Why marriage is important to society?
Marriage aids society, in general, as it results in stable families. The very institution of marriage produces a happy child and a safe society with curbed social issues and crimes.
Marriage provides a kid two parents, which help a kid to grow into a happy adult. Your kids will have two role models and double support, emotionally and overall.
We gain a happy sex life

Partners get to fulfill each others' desires in long relationship

Marriage boosts one's health on all fronts

For men, it avails space to express feelings and emotions which, otherwise, go suppressed or ignored usually

You enjoy a happy nap, particularly women who experiences improved sleep up to 10%

Marriage promotes monogamy (single marriage) which, in turn, also safeguard you against STDs as you are less likely to get hooked with multiple partners

Finally, coming home from burdensome work schedule to a caring partner releases stress, enhances mood and intimacy
Marriage does more good than bad
Be it physiological, psychological, emotional or financial, marriage does more good than bad.
On a light note, we need a person to express our frustrations and to have a fight every now and then. marriage facilitates us with that. We need a person to confide fears, feelings of ours and sometimes just to talk.
Who can fit in that role better than a spouse?? So, you have more reasons to get married than you ever imagined.
Share this article on
Planning to get married?
Just engaged or contemplating marriage? Discover how to transition smoothly into the next phase of your relationship with Marriage.com's Pre-Marriage Course. Begin your incredible journey with this guide designed by experts and lay a strong foundation for your path of togetherness - forever!
Learn More On This Topic
You May Also Like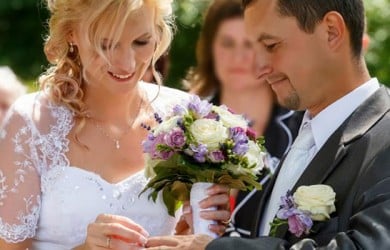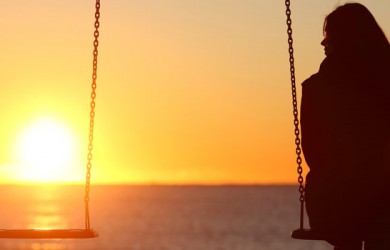 Popular Topics On Getting Married