What to Expect in a Couple Sex Therapy Session
A newlywed couple going to a "sex expert" to learn more about their own sex life behind closed doors sounds like a plot from a flick. Don't you think so? A lot of people do, that's why some couples are reluctant to go into a couple sex therapy.
People find it difficult to talk to experts about their lack of performance in bed. Sometimes, they don't talk about it at all, not to their friends, nor family, and not even their partner. There are various reasons for it, but the most common and simplest explanation is people are embarrassed to discuss their shortcomings with other people. That is perfectly understandable.
So if people are not willing to discuss it and those who want to fix their problem, don't want to end up in an uncomfortable situation. In the end, issues remain unresolved and spill over to ruin the relationship.
So people end up doing their own research and from their previous experience as a horny teenager and the amount of material online, they sometimes end up watching skin flicks. It only serves to solidify their idea that everything from going to a doctor, talking to a teacher, riding a taxi, and commuting in a Japanese subway would end up in compromising situations with complete strangers.
But this is not what happens in a real couple sex therapy session. What really happens is a people discuss matters with a real professional, complete with possible medications, and homework assignments.
Ok, nobody likes homework assignments and a lot of people don't like medication, but trust me, in this case, it's and it helps a lot.
Check if your therapist is a licensed professional
Your therapist needs to have medicine, psychology, or other specific-backgrounds to qualify for specialized training and examination to be accredited as a sex therapist.
In the US, there is the American Association of Sexuality Educators, Counselors, and Therapist that oversees training and the accreditation of sex experts.
There will be a lot of talking
So let's get to the heart of the matter. What does happen in a couple sex therapy session? Behind closed doors, what people do is just talk. The therapist roots out the source of the problem by getting the couple to reveal the dark secrets of their lousy sex life and recommend a treatment.
Most therapists are straight-forward and ask direct embarrassing questions. It is for your own good, they want to diagnose the problem correctly, so they can do their jobs. Plus, they get paid for it.
Common problems that therapists find
Actually, most problems that couples suffer are either a physical deficiency or a social dynamic issue. (Pathological or Psychological) Let's list them down to show you what kind of common problems licensed sex experts to diagnose and treat during sessions.
1. Premature Ejaculation
This is when junior releases his load too early and ruins the mood. Don't worry, in most cases, the therapist can treat the patient and have a long happy sex life (pun intended).
2. Erectile Dysfunction
The problem of "can't get it up to play" is more common than previously believed. More and more healthy young men are diagnosed with problems of keeping junior awake to do some work. The rising cases of ED, even among young healthy men may be attributed to a statistical flaw, the population is growing and more men are encouraged in seeing a sex expert or other medical professional to get checked out.
Either way, the rising cases gave medical professionals (sex therapists included) more subjects to study and gave them a better insight to find the root cause and cure ED.
Yes, it's curable, thank Big Pharma for the blue pill, be happy.
3. Anorgasmia / Couglan's Syndrome
This is when women find it difficult to climax and in effect, are dissatisfied with sexual acts as a whole. I understand that sex isn't all that, considering the hype we hear about it when we were just hitting puberty.
Sex can be a whole lot of fun if you know what you are doing, but for people suffering from Anorgasmia, its difficult to convince them otherwise. A therapist can also treat this common problem among women.
4. HSDD or ISD
Yes, we can't leave out a long professional sounding acronym. Hypoactive Sexual Desire Disorder (HSDD) or Inhibited Sexual Desire (ISD) mean the same thing. It means a person is just not interested in having sex. This is attributed to a low sex drive and their body simply does not produce enough hormones to get raunchy. It is also treatable, and in most cases, permanently remedied.
A couple sex therapy session is no different from other couple counseling sessions except it focuses on their sex life. It is for couples who are having problems with their relationship because they are aware that their intimate moments are not as passionate as they want it to be. There are plenty of reasons for this such as physical, psychological, boredom, and the most common reason that therapists hear, "We are too busy and too tired to have sex."
Like all counseling sessions, the medical professional try to root out the problem by getting the couple to discuss their problems. Expect them to be blunt, do not be embarrassed about your situation because more often than not, they already know the problem, they just want you to admit it yourself. Like all forms of talk therapy, knowing the problem yourself if the first step in correcting it.
Share this article on
Want to have a happier, healthier marriage?
If you feel disconnected or frustrated about the state of your marriage but want to avoid separation and/or divorce, the marriage.com course meant for married couples is an excellent resource to help you overcome the most challenging aspects of being married.
Related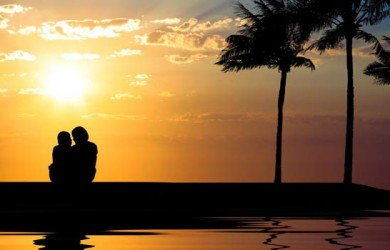 Recent