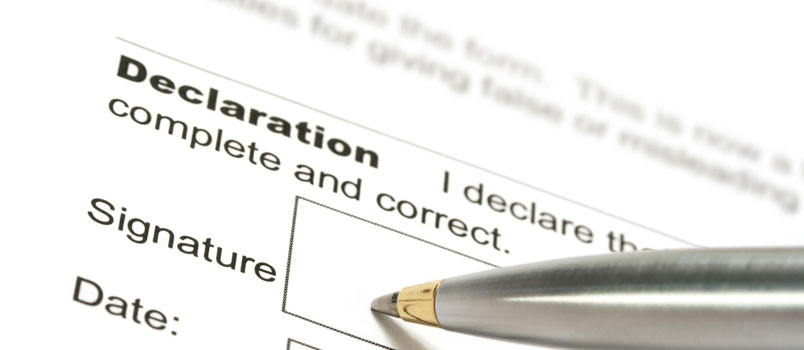 After several attempts to personally serve documents have failed, Substituted Service may be an option. Similar to service by mail, it is not a very reliable type of service because the court doesn't know for sure that the person that had to be served actually received the documents.
Common requirements for substituted service:
1. When the server has tried to serve the documents on the other party multiple times (at least three or more attempts), but is unable to find the party at home or work. To satisfy this, the server is often required to try other days of the week and at other times of the day (when it can be presumed that the other person is likely to be at home or at work)
2. If the server is not successful in finding the person to be served on each attempt, on the last attempt they can leave the documents with someone at the party's house. When using this method, the person must be at least 18 years old and live in the house. If the server is trying to serve the documents at the party's work, the documents can be left with someone at the office that appears to be in charge and is at least 18 years old.
3. The server must tell the person to whom they are handing the documents, that they are legal documents for the intended party. The person's name and address (to whom they gave the documents) must also be written down. If the person refuses to provide their name, the server must write down a detailed physical description of that person.
4. The server must also mail a copy of the documents to the party being served at the address where the documents were left.
Once the above steps have been completed, the server will typically be responsible to:
1. Prepare a Declaration for the court detailing every attempt they made to serve the papers in person. The Declaration should include the dates the server went to the house or work, the specific times of day, and the subsequent results. The server is then required to sign this Declaration under penalty of perjury.
2. Prepare a Proof of Service, detailing when, where, and how the documents were served. The server must write the name of the person in which they left the documents (or a detailed physical description of the person if they were unable to get the name). The server must them sign the Proof of Service and returns it to the serving party, along with Declaration, to file in court.
3. Substituted service is usually considered complete ten days after the day the documents were mailed.