Pros and Cons of Separation Before Divorce
Divorce is a complicated, expensive, and а traumatic experience. From filling divorce papers to reaching the final stages, divorce involves a lot of steps as this is a life-changing decision. And therefore, it's a long procedure.
However, divorce is not the only option for couples under distress. Separation before divorce works for couples who want to live apart but not go through the process of divorce. That is when marriage separation before divorce works for them as a middle ground for some amount of time.
Separation and divorce are two different things. That means many married couples that are not doing very well, think about the possibility of separation before divorce as a legal and suitable way of solving problems at the moment.
So, is separation a good idea?
Almost all people that are thinking about getting separation in marriage from their partner think of divorce first. After realizing the complexity of it and weighing separation vs divorce pros and cons, they decide for separation before divorce. Separating before divorce is temporary, but a great solution for those who are in desperate need of doing something with their lives.
Should you separate before divorce?
Well, if you are coping with an unhappy marriage, think about the advantages and disadvantages of legal separation before divorce. Here are some things to think about and see the good and the bad side:
Pros of Separation Before Separation
Possibility of saving the marriage
How long should you separate before divorce?
For those who still have faith in keeping their marriage, being separated before divorce is the last option. Marriage separation and divorce are two different things. Separation doesn't mean divorce, and while the couple is still officially married, anything can happen for them to be back together again.
See things from a different perspective. You might arrive at a different decision than the one you had to begin with.
When you opt for separation before divorce, a completely different perspective opens up. All things become somehow different and everything is seen from another perspective.
This gives you the chance to reconsider your decisions, behavior, and what you want from your future.
End of non-stop arguments
Usually, couples break apart and endless arguments happen to be the last nail in the coffin.
So, one of the biggest problems in an unhappy marriage is the never-ending arguments. Fighting about anything is exhausting. When you split with your partner you get peace and silence. Enjoy it.
Financial disagreements can be one of the main causes of couple not having compatibility. Financial compatibility is very essential in any relationship or marriage.
A lot of married people admit that they have a problem with handling money with their partner. When choosing separation before divorce, you gain control over your finances and decide how to spend them.
A spouse can retain many couple-benefits like health care plans, social security, income tax benefits, and other financial filings. During the divorce, such benefits are usually terminated but separation gives them the advantage of enjoying the benefits despite enjoying the exclusivity.
Cons of Separation Before Separation
For those that agreed on the separation before the divorce and are still hoping that the marriage will not fall apart – communication is the biggest problem. When one of the spouses move, it's practically impossible to discuss an important matter regarding the marriage.
The separation will be the most difficult for couples that have children. It's nearly impossible to explain to kids why the separation must be done. Aside from that, the mental development of children with separated parents will never be the same as those with both parents present. Separation can lead to negative emotional effects on children.
Children deserve two parents raising them in a happy marriage, but if that's impossible then separation is a way better solution than raising them in an unhealthy marriage.
Possibility of definite divorce
Again for those who would like to keep their marriage. The possibility of divorce is greater when you opt for separation before divorce. Both partners will engage in meeting new people and won't try to hold themselves back for being intimate with them.
Living together drops the rate of this possibility with a great percent.
Yes, it's the same subtitle like in the pros, but from a different perspective. Separating means spending money for moving, for lawyers, probably rent, and etc. This is something that is much easier to handle when you live as a couple, and if the partner's income is not enough, the separation might be difficult or impossible.
Separation from the spouse can often lead to psychological stress. It can get chaotic, traumatic and you might feel various contradictory emotions. While at one hand, you might feel a sense of freedom, the effect of separation can also be loss, betrayal, shock, victimization, and so forth. It is important to take one moment at a time and consider seeing a therapist if needed.
The video below talks about how to survive a marriage separation before divorce. While separation could be inevitable, your emotions need to be under control. George Bruno talks about how to go past the separation and first things you must do that might be helpful.
Separation might seem like a tough decision. However, it's a middle ground. You both can either choose to work on your marriage and bounce back to a healthy relationship or arrive at the decision that marriage will not work and divorce is the only way out.
Whatever decision you arrive, make sure it's mutual. Whether its a separation before divorce or divorce itself, it has to be a two-way street. So, weigh the pros and cons of separation before divorce so that you do not falter on this life-changing decision.
Share this article on
Want to have a happier, healthier marriage?
If you feel disconnected or frustrated about the state of your marriage but want to avoid separation and/or divorce, the marriage.com course meant for married couples is an excellent resource to help you overcome the most challenging aspects of being married.
You May Also Like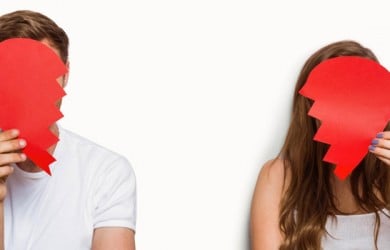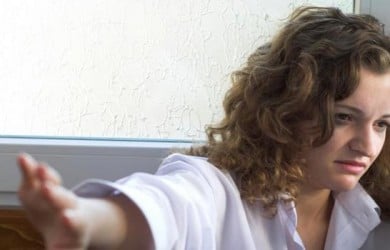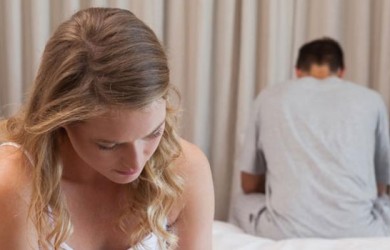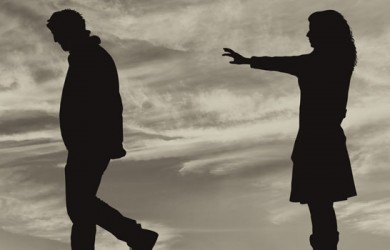 Popular Topics On Marriage Help