Separating From Spouse? Know These Marriage Separation Guidelines
Many married couples decide on a trial separation instead of going directly for divorce. That's a wonderful idea because splitting up doesn't necessarily mean preparing for divorce, but more like "Do I really want a divorce?"
How to get a marriage separation?
The primary difference filing for separation and filing for divorce is that during separation, you are free of all legal obligations, and to some extent, your legal rights are affected. As per marriage separation guidelines, you need not file extensive court papers. However, you need to file a petition in the court with marriage separation papers for a distinct legal status.
On the other hand, divorce means dissolving the marriage altogether and determining assets and rights with divisions agreed upon by both parties. In a divorce, the estates are separated.
How to file for separation: Legal aspect
You can file for separation just like you file for a divorce. You fill a separation petition as per marriage separation guidelines that you send in the court. This gives you the freedom to be separated from spouse and live apart but still be officially married.
The reason for filing a separation petition can be the same as for divorce. Cheating, abuse, etc. If you're having trouble with do it yourself separation agreement or find it difficult to understand marriage separation guidelines, a lawyer will do this for you very fast.
How much does it cost to file for legal separation
The separation process might not be as complicated as the divorce process. However, it will incur legal charges. There can be various legal separation cost factors as per marriage separation guidelines. Some of these guide to separation factors could be:
Location is an important factor while getting separation to establish the legal charges as the third parties and the rest involved in the process will have to determine the operational cost.
Lawyers charge on the basis of the location, experience, and the number of hours worked, whatever is agreed upon by both the parties.
Financial experts, appraisers, psychologists involved in the process will charge their fees in determining the deposition.
How to separate from your spouse: Partnership aspect
The best way to separate from your spouse is by mutual agreement. If the reason for the separation is strong enough, you should talk to your partner about it and find a solution for the situation together.
A reasonable person will understand the situation and will cooperate with you to find the best way and the easiest way of handling the splitting up. However, if your partner doesn't like the idea and is trying to convince you for something else, remember that the separation is something you have the right to do.
Try to make an agreement, but don't back down if that's impossible.
Separation process: 5 important steps
1. Check how the law works
Do both spouses have to sign separation papers?
The marriage separation guidelines and laws are different in different states. So check what needs to be done for the separation to be legal. Some documents for separation from husband or wife are essential, other legal separation forms might not so much. Be sure that you don't miss anything important.
2. Talk to your partner about your intentions
It doesn't matter if your partner approves of this move or not, he or she needs to know what you're about to do. It is best both morally and legally. Separation is good for keeping the marriage alive. So try to convince your partner to be a part of your life at least in some way.
Communication during marriage and also at the time of separation is important. Communication is the primary way through which you know your partner. So, never undermine the value of having a nice talk.
3. Set the rules
It is best to set some separation guide on your separation, together with your partner. The split-up doesn't have to be forever, keep that in mind, so it's best to set a date on which you'll try to get back together.
Rules about seeing, listening, kids' custody, house, and car usage also need to be determined in marriage separation guidelines. Some topics during the marriage separation process might be hard to handle, like seeing other people but it's best for both to play with open cards than later be angry about things that happened and one of the partners didn't like them.
4. Don't miss schedules with your therapist
The best option is to see the therapist together with your separated partner if you still have faith in restoring your marital relationship. However, if you have other plans, it is still good to have a batch of sessions by yourself because counseling is good for your health, and coping with the separation is not easy for anyone.
5. Remember you're still married
The law is strict. So, while separating from spouse, don't forget that you're still married. You need to respect what you agreed in court. Have some time alone to think about the separation and give one last thought about doing it. If there is no other way, look up for pros and cons about the legal separation, and if the answer is still YES, simply be brave and go ahead.
However, separation does not mean divorce and the couple has chances to reconcile in case they wish to make the marriage work post the separation. In the video below, Kimberly Beam talks about how to make a marriage work while you both are separated. She discusses five things you need to do to make the marriage work.
While planning for separation, ask yourself certain questions before moving ahead. For example, if there is a way to save the marriage, would you be happy without your partner, have you discussed your relationship concerns beforehand and so forth. This will help you maintain a cordial bond with your spouse even after separation.
Share this article on
Want to have a happier, healthier marriage?
If you feel disconnected or frustrated about the state of your marriage but want to avoid separation and/or divorce, the marriage.com course meant for married couples is an excellent resource to help you overcome the most challenging aspects of being married.
More On This Topic
You May Also Like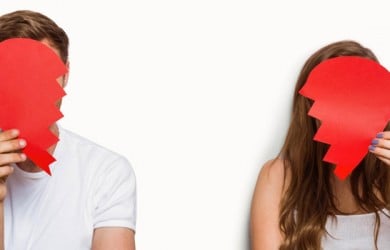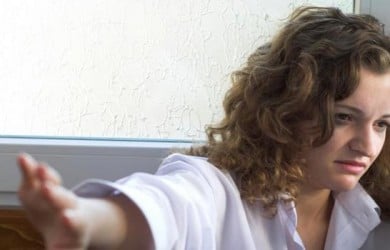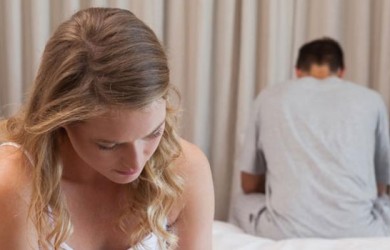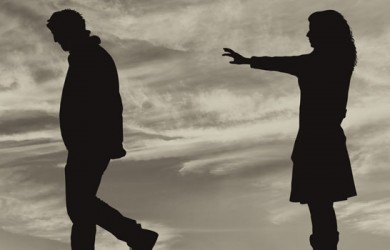 Popular Topics On Marriage Help