Why You Should Recommit to Your Marriage
There are a lot of reasons why couples decide to file for divorce.
It can be because of infidelity, money problems, abuse, and so much more. However, there is still one reason that may not be commonly talked about but is actually one of the reasons why many couples decide to call it quits – can you guess?
It's because of drifting apart.
There can be many reasons why this happens but the point here is that it's not too late. In fact, by being able to recommit to your marriage, you are giving it a second chance.
How do we do this? Is this still possible even if you've already drifted apart for years?
Couples drifting apart
It's not just through songs that we hear these words, it's true and it happens so often that it may seem to be a normal thing for marriages or relationships – but it's not.
Marriage is a commitment and any commitment requires constant work. If not, the possibility of drifting apart is inevitable.
Drifting apart in your relationship is when a couple realizes that they have reached a point where everything seems to be boring and meaningless.
Is it because of stress due to problems? Maybe it is because the kids are all grown up and are moving out? Or is it because they have fallen out of love for each other?
The question is, will you stay committed to your marriage? Or will you let it fall apart? This is the reason why wanting to recommit to your marriage is essential.
Effects of lack of commitment in marriage
To be able to recommit to your marriage is very important.
Why? Because lack of it will result in a relationship meltdown and we don't want that to happen, right?
Lack of commitment in marriage can cause drastic changes. From losing focus, respect, intimacy, and even falling out of love.

If a person starts to drift apart not just with the marriage but with their spouse, there can be many things that can happen.
One can fall for someone else, others can start neglecting the importance and sanctity of marriage, and some would even treat it as being roommates and nothing more.
To be able to recommit to your marriage means that you know your responsibility not just as a person but as a spouse, it means you are willing to work on your marriage.
Also Watch:
Recommit to your marriage – why is it important?
Commitment in marriage is like fertilizer to a plant.
Without it, your marriage can wither and lose its beauty. To recommit to your marriage means that you want it to be beautiful, to flourish, and to strengthen.
Marriage and commitment go hand in hand, if you are willing to work on your relationship, then your relationship will, of course, work.
From respect, communication, to strengthening all ways of being intimate, you need to start somewhere and from there, work your way into your marriage success.
So, if you are someone who wants to know where to start in making these positive changes in your relationship, then you need to start knowing how to recommit to your marriage.
How to stay committed in a relationship
Do you know where to start on how to stay committed in a relationship? What if you have gone through so much and now you want to know how to recommit to your marriage?
Either way, there are 7 easy steps to consider so that you can start the process of how you can recommit to your marriage.
Here's how:
You need to talk about your expectations in your life

as a married couple. Sometimes, we expect too much but we are not willing to communicate. We have to let our partners know what we want to achieve. You can also use this opportunity to recommit to your marriage and set new goals.

Recommit to your marriage by listening

. Even if you have already been together for years, there are still things that you don't know about your spouse. Or, let's just take it with our usual day to day situations. Asking about their day is already a big thing. Sometimes, all you need is a spouse who is there for you.

From the word itself,

recommit to your marriage

, recommit means you need to

reassess your commitment with your spouse

. It's not all about what should your spouse do to be better or how can they change. This is about what you can do for your relationship as well. It's "give and take". It's not all about how they need to change; you need to reassess yourself as well.

Take time to be intimate. When we say this, it means that you have to literally take time to be with each other. Being intimate isn't all about having sex or cuddling in bed. In fact, there can many types of intimacy and each one is equally important. There is psychological intimacy, emotional intimacy, and so much more. Take time and make sure each is nurtured.
Don't embrace too many goals all at once.

Take one step at a time. If you and your spouse feel that you need to work on something first, focus on that. You can't deal with every issue that you have all at once. That will make you feel drained out and may cause you to drift apart even more.

Don't expect that everything will be perfectly smooth

from now on. In fact, there will be times where you'd feel disappointed again. What is important here is that you are working on your marriage and that you and your spouse are willing to work on a better relationship.
To recommit to your marriage requires working hard, not just for a happier marriage but also to make sure that you don't lose focus on your goals.
It's about working together, respect, commitment, and most of all, your love for each other.
Share this article on
Want to have a happier, healthier marriage?
If you feel disconnected or frustrated about the state of your marriage but want to avoid separation and/or divorce, the marriage.com course meant for married couples is an excellent resource to help you overcome the most challenging aspects of being married.
More On This Topic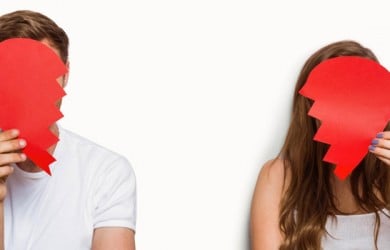 Recent Articles
You May Also Like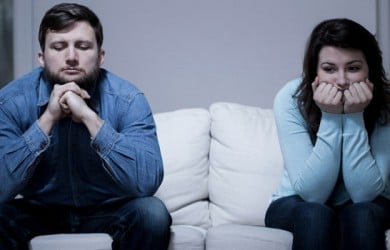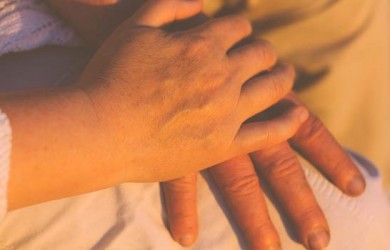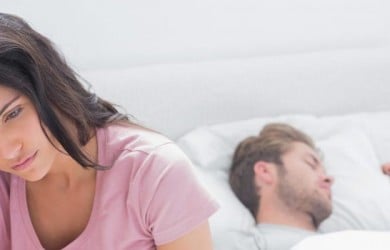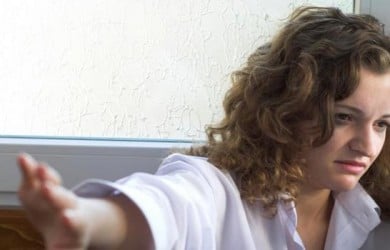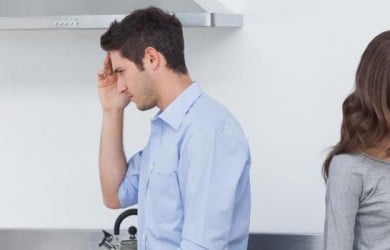 Popular Topics On Marriage Help