Embrace These 7 Things to Make Your Marriage Work
Love is the sea that everyone wants to sail in. Every sailor can champion sailing in the smooth sea. Mirror to reality; the sea doesn't remain smooth and placid all the time.
There are not many people in the world who have championed sailing in the roaring sea simultaneously. Just like a sea, your married life has some good days followed by some bad days.
There is no rigid formula to make your marriage work. Though, you can embrace a number of habits that will keep everything perfect in your paradise.
1. Disagree but with sheer gentleness
Never go loud and violent in a moment of disagreement. Don't lose your cool in a conflicting situation.
Bear in mind; you're two people coming from different schools of thoughts. And, nobody is entitled to get a like-minded person.
Therefore, take a stand and stick to it, but never give up on patience and endurance.
2. Empathize with your partner even when he's wrong
Most marriages fail not because of differences, but because of unempathetic approach towards shedding the differences.
Consider your partner an ally in everything you do. Don't think of them as a foe even if you are at odds.
Educate your soulmate.

Give them the retina to envisage things you would like them to see.

Empathize and commune with them.
3. Rejuvenate the togetherness
Relive the most cherished moments you have spent together. Don't let the sense of togetherness fade out.
Stick to the memories you have made together.
In unhappy days, these memories might be your only source to bank on. When you're short of love, use the stock of love you stored up when your love was young. And, I'm sure you would have a lot of in-store. Reminisce those moments and feel the togetherness all over again.
4. Make love to each other very often
When love is in the air, you will never fail to stand in each other's shoe. The spell of love instils you with an infinite humility and compassion for the other.
Intimacy is the inevitable part of marriage.
Partners with the least sexual intimacy are not able to carry their relationships further.
Sexual incompatibility tends to invoke many other issues, and it is a hunch that the marriage will be on the rocks soon.
Adore each other physically as well as otherwise.
For instance, Caressing the neck is the most beautiful gesture that both partners can exchange with each other. It stimulates the urge fairly quick though.
5. Confront the problem, not the person
Undo your ego and talk to each other with a forward-looking approach right after a dispute occurs.
Take a chill pill, use your wits, and address the problem. Consider a fact; you are two educated and well-brought-up people stuck in trouble. Together, you ought to find a way out.
Pouting for days would only make it worse.
Silent treatment would add fuel to the fire. You are obliged to dismiss the rift with a lot of compassion and gentility.
6. Arguments – yes. Ugly fights – no
Discipline is an essential part of any relationship. Never forget the limits even in a relationship with a great degree of intimacy.
In a healthy argument, there's an adjoining point which ends the rift once and for all.
Be a good listener, lend your ear to what your partner has to say, and put forth your opinion accordingly.
Be an intelligent partner and reach a mutually agreed conclusion.
7. A big no-no
Never indulge in a toxic fight full of abuse and gaslighting. It can crucify your sensitive relationship to an irreconcilable extent.
Exchanging cuss words and pinning taunts would put the reverence of your bond at risk.
Exchange platonic gestures every now and then. A good morning kiss, and a cuddle before going to bed can do wonders. These Teeny-weeny gestures of love can add loads to the marriage.
When your partner is busy running the errands, just bump into them and exchange a platonic hug.
Your partner will go all praise in response to that sweet gesture.
In between the chores, exchange a passionate kiss and make your partner sing praises of your romantic side. Trust us; it will increase the intensity between you two.
All being said and done, a broken marriage is always a collective failure.
One partner cannot lay the burden on the other one, respectively. If you team-up against the odds, you can make your marriage work.
Share this article on
Want to have a happier, healthier marriage?
If you feel disconnected or frustrated about the state of your marriage but want to avoid separation and/or divorce, the marriage.com course meant for married couples is an excellent resource to help you overcome the most challenging aspects of being married.
More On This Topic
You May Also Like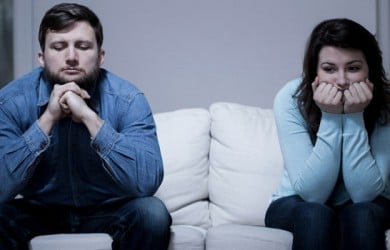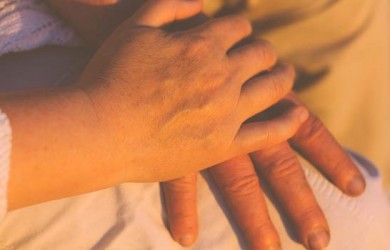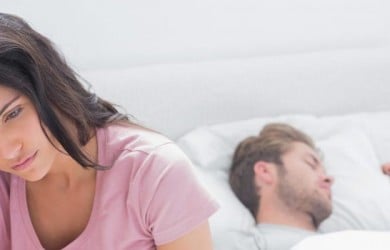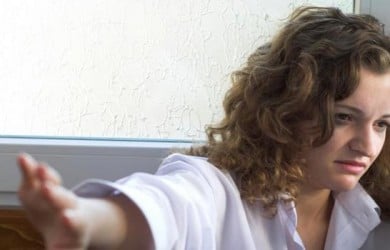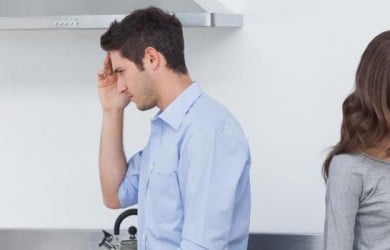 Popular Topics On Marriage Help