Parenting Marriage- An Option to Consider Prior to Divorce
What to do when you longer connect on the same level as your spouse? What to do when you think that you can no longer be together and live a healthy, fulfilling life? It takes a lot of courage and strength to accept the fact that you and your spouse have fallen out.
Even after all the efforts that you have put through, it seems as if you are disagreeing with everything and there is not even a single thing that you could agree upon and work on together.
It is very difficult to maintain a romantic bond for years. If you have kids, it gets more difficult as your attention gets divided between your spouse and children. It is very common to see couples around us who drift apart after they have kids and the romantic spark in them gets snuffed out.
The result of these problems
It is a given that your partner is very important to you. So having issues with them can be very hard on a person. This can lead to an accumulation of negative emotions such as anger and sadness and can make you anxious.
You tend to be confused and exhausted as a result of it. You start feeling isolated and get withdrawn. It is very hard to concentrate and focus. You face difficulties in eating and sleeping. One may start using alcohol or drugs as a coping mechanism.
Solution
At times like these, you consider divorce or separation. But if you have children, this decision can take a heavy toll on you, your partner and especially your children. You absolutely love your children and the thought of spending even a single day away from them is excruciatingly painful.
When such a situation arises, you need to figure out the best way possible for everyone. As hard as it is to admit, but when you know that your marriage is over there is no "good option". You just have to limit the damage as much as possible.
Previously, the following options were available to couples who had a falling out:
Stay in your loveless marriage just for the sake of your children.

Try to fix your issues, undergo marriage counseling in the hopes that it will somehow work out.

And as the last and final option, get divorced and accept the fact that you will no longer be able to see and be with your children every day.
Parenting Marriage- An Alternative
There is an alternative to all the above-stated options. It is not a cure, but rather a better lifestyle option which will help you and your children through these difficult times. This lifestyle option is known as Parenting Marriage.
Parenting marriage is basically a non-romantic union.
It is solely for the purpose of raising your kids in a good, stable environment rather than drag them through the misery and pain that follows the divorce. You should give it a thought before your divorce, why not a parenting marriage?
The first thought that might come to your mind at this moment will be the fact that this goes against the very soul of marriage and is not what a union should be about. You have to keep this thing in mind that you are doing this for your children and for yourself.
The love between you and your spouse is over but you have a duty to your children. Parenting Marriage is a conscious decision which couples take mutually in order to provide their children with the care and affection they require from their parents, even when the parents are no longer together.
It is hard to talk about your feelings; so many couples don't break up because they are afraid of confrontation and conflict. A few others stay together because they don't want to have a "failed marriage". The third reason for couples staying together is for their children.
Parenting Marriage is a solution to all that. You can still be with your children and see them go through their lives, without the additional emotional mess of being in a loveless marriage. Since it is a mutual decision, both the partners know exactly where they currently stand and where they want to go from there.
Key factors of parenting marriage
It is a mutual decision that is reached through the consensus of both the partners for the sake of the betterment of their children. You and your partner must agree that the primary purpose of you being together is no longer your love for each other, but to raise your children in a peaceful and stable environment.

You have to talk to your children and let them know about your decision and how it will affect their lives.

Some conditions and terms are set forth, such as:
Sleeping conditions

Financial obligations

Schedule of time to be spent with the children
Conclusion
The way people are viewing marriage is changing rapidly. People are beginning to realize that it is not a shameful thing to be single or get out of a loveless marriage. And now there is the option of Parenting Marriage as well. It may not be right for every couple out there, but it has its advantages and should definitely be looked into.
All of us have faced difficulties and issues at times. Facing these problems from your spouses can be very difficult. However, there are methods and ways by which you can solve these conflicts and figure out a way to keep yourself as well as your kids mentally stable.
So, before your divorce, why not consider a parenting marriage? Parenting marriage is an option that you should consider to solve the issues you and your children will feel after the divorce.
Share this article on
Want to have a happier, healthier marriage?
If you feel disconnected or frustrated about the state of your marriage but want to avoid separation and/or divorce, the marriage.com course meant for married couples is an excellent resource to help you overcome the most challenging aspects of being married.
Related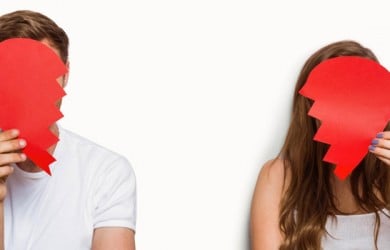 Recent