How to Save Your Marriage When a Divorce Seems Imminent
How do you navigate the choppy waters of a troubled relationship when divorce is imminent?
No one wants to get divorced. Ending a marriage is hard on spouses as well as their family. Unfortunately, some couples reach a point when a divorce seems imminent. Once this happens, both are likely to feel stressed, overwhelmed and saddened. Before you know it, all you can think about is "Save my marriage. I have to save my marriage".
It is a natural reaction. Although the situation may feel hopeless, the marriage can be saved. But where do you look for guidance if your marriage is headed for an imminent divorce and despair is writ large on your face?
Here is how to save your marriage when a divorce seems imminent.
1. Discuss what's wrong
When divorce is imminent, stopping it requires some effort.
Partners have to consistently work on the relationship to get it back to a place where it can be saved.In order to reach that point, spouses must overcome any hostility.
The way to do that is identifying what is wrong in the marriage.
With couples counseling, spouses are able to have these often difficult discussions in a productive, non-accusatory manner. Remember, when divorce is imminent, having the right attitude to solve issues can really help save your marriage.
2. Embrace vulnerability
When divorce is imminent, yet you are trying to save a marriage and reach a place of happiness once again, both parties have to be vulnerable.
Verbalizing and expressing feelings opens hearts.
When a divorce seems imminent, individuals are often angry and guarded. Rather than reacting this way, express your feelings in a positive way.
Doing so can stop the divorce by helping eliminate any emotional disconnect while promoting love, understanding and forgiveness. It does this by welcoming each other back on an emotional level. Many marriages start to go downhill when they stop opening up to one another. Be vulnerable, share your feelings and find the romance once again.
3. Address one problem at a time
After the problems are identified and both spouses are working on expressing their emotions more effectively, come up with a solution together. The best way to do this is addressing one problem at a time.
For stopping an imminent divorce successfully, cooperation is key.
When divorce is imminent, behaviors have to change and time has to be devoted to the cause.
While finding a solution to each problem, really make fixing the marriage a priority.
Be proactive in your efforts. If one person fails to do their part, nothing will be resolved.
4. Consider marriage counseling
Signs a divorce is imminent include a communication chasm between a couple. Then, how to stop a divorce?
A huge way to salvage a marriage when divorce is imminent is by breaking the communication barriers between the embittered couple. An unbiased, third party intervention in the form of marriage counseling can be your calling card to answer how to save your marriage from divorce.
A trained counselor will get you out of your head, help you see the reason behind communication breakdown in your marriage, overcome feeling hopeless in marriage, and equip you with right tools in the place to spot blind spots in your failing relationship and improve marriage communication.
So, what to do when divorce is imminent? Reach out to the trained professional who can objectively show you things that you cannot see are debilitating your marriage.
5. Do not draw comparisons with other marriages
How to save your marriage when you feel hopeless?
The most definite answer to this is to stop comparing your marriage to someone else's. To save a marriage that is on the brink of divorce, it is important to understand that no two marriages can be same. Every relationship has its unique trajectory, with its set of challenges, upsides and downsides.
Make your spouse's positive traits and their contribution to the marriage, as the focal point of your relationship satisfaction.
Don't get swayed by the superficial social media projection of a happy marriage, where people are often seeking a false and unfounded sense of fulfilment by convincing other people how happy they are in their relationships. Instead of being more present in the moment they share with their partner, they are constantly putting up pictures to get a high from the likes and comments.
So, what to do if divorce is imminent owing to the pressure of living it up like other couples?
Take out time to appreciate your spouse instead of oversharing your things in public or getting affected by other couples' social media feeds.
6. Ask yourself if the marriage is worth saving
Ways to save a marriage from divorce include taking a cold, hard look at your marriage, and conduct an honest appraisal of the state of your marriage.
Is your marriage undergoing a temporary phase of stress or there is no love left? Do you yearn to fix the broken relationship and go back to enjoying a happy relationship like the good, old days or are the two of you too exhausted and want to shut it all down for good?
A great tool for reviving a marriage is to go for a couples retreat, increase your bonding time or take up stress relieving activities like exercising together. However, if there are no good times left in your relationship and constant arguing, instances of marriage infidelity or financial incompatibility is gnawing at your relationship happiness, it's evident that stopping your divorce is going to be challenge.
7. Consider forgiveness before considering your divorce imminent
Every couple has their own unique set of relationship non-negotiables and deal breakers.
Situations like infidelity in relationships or financial cheating in marriage can be absolute no-budge when it comes to sustainability of a marriage. However, when mistakes are made in a relationship, you need to keep a level head and make a judgment call on whether to forgive your spouse and save the marriage, or call it quits.
If on reflecting on your relationship, you find there is more to your marriage than your partner's oversight or a major blow-up, then forgiving your partner and starting afresh can be worth the shot.
By forgiving your spouse you are not handing over a free pass to them to keep hurting you. Also, forgiveness is not about being a one-upper, instead you are releasing yourself from the shackles of pain and hurt, so you can turn over a new life in your life, again.
Share this article on
Want to have a happier, healthier marriage?
If you feel disconnected or frustrated about the state of your marriage but want to avoid separation and/or divorce, the marriage.com course meant for married couples is an excellent resource to help you overcome the most challenging aspects of being married.
More On This Topic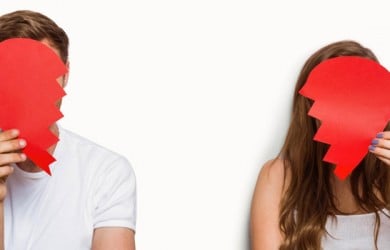 You May Also Like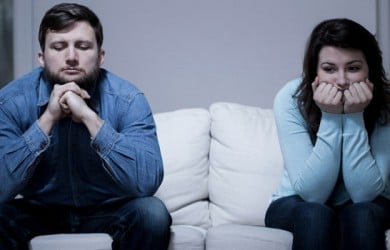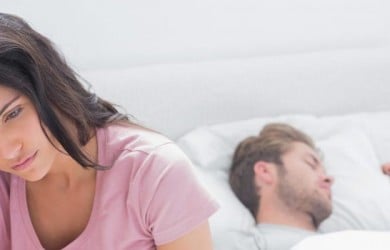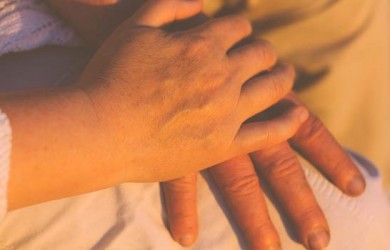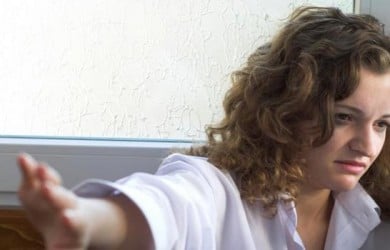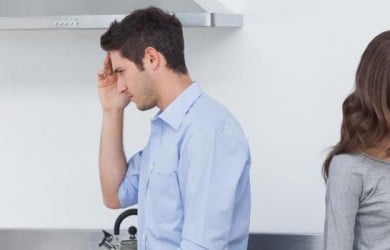 Popular Topics On Marriage Help