How to Save Your Marriage from Divorce When It's Heading South
When the two of you stood by the altar and took vows to be together for eternity, did the thought even cross your mind that someday you will need to save your marriage from divorce?
Marriage is a beautiful thing that can bind two souls together forever. When two people walk down the aisle, in their eyes is only love for each other and an unshakable belief of being together for the rest of their lives.
But, unfortunately for some couples, the time comes when the promises made to each other are forgotten, love evaporates, and the marriage begins to crumble.
But what goes drastically wrong to cause this unsolicited twist in the happy fairytale?
The causes of divorce are many. These include infidelity, abuse, addiction, neglect, and abandonment, to name a few.
It is very disheartening to know that 40% to 50% of marriages reportedly end in divorce. It is even more appalling to know that the percentage of second marriages that end in divorce is 60%, which is a whopping number.
Since there are multiple ways a marriage can fall apart, it may take many approaches to work on your marriage and stop a divorce. Some of these approaches could include therapy, marriage counseling, separation, forgiveness, retreats, and the like.
Now, what to do to save your marriage?
Turning the tide undoubtedly takes a lot of effort. But it is not impossible. You can save a marriage on the brink of divorce if you truly wish to do so.
Let us have a look at some more ways to save a marriage from divorce.
Work on yourself
When your marriage is hitting the rocks, the best way to save a marriage is to work on yourself before you point the finger at your partner.
It is very easy to play the victim card and act shattered. You might feel tempted to cry in front of your partner and show them the hurt that you have been going through.
But in actuality, you are required to do exactly the opposite and get your inundating emotions in check to save your marriage from divorce.
It might become difficult for you to control your emotions at the inception. But, keep your mind active and occupied with positive thoughts. For doing this, you can indulge in various activities like Yoga, meditation, or dancing.
Seeing your efforts, your partner might also get inspired to begin with their salvage effort and do their part to save your failed marriage.
While some assert that marriage is the key to happiness, others believe that practicing self-love and caring for one's own self is the key if you truly want to save your marriage from divorce.
Focus on your partner's positive traits
If you have reached the brink of separation, you must have been focusing too much on your partner's drawbacks rather than his good.
But, you need to realize that there has to be something positive about your partner. These positives are why you got married to them in the first place.
So, make a deliberate effort to focus on the good about your partner. However tempted you are, refrain from picking each other apart on petty issues.
Try to be positive with one another in order to save your marriage from divorce.
When you make honest efforts to zero in on the good part of your partner, you will instinctively start harboring positivity, which will ultimately prove to be an anchor for saving your marriage.
Don't shy away from taking professional help
To save your marriage and avoid divorce, partners should be honest about the trouble in the marriage and seek divorce advice.
While licensed and reputable therapists will not necessarily offer you some sort of marriage counseling guide, they will suggest some ways for couples to save a marriage from divorce, including reconciliation, improved communication acumen, rest, self-care, continuing education, and the like.
Be honest with yourself
If you have been earnestly trying to figure out 'how to stop divorce and save your marriage' and looking for tips to avoid divorce and tips to save your marriage, the first step is to start being honest with yourself and your partner.
Taking professional help or undergoing therapy is 'not the only one' but 'one of the things' to do to save a marriage. Don't expect your therapist to do all the jobs for you and set back things in their place.
Therapy is hard work. Hard work requiring courage, desperation, and resolve. It takes insight from both partners and a willingness to see the process through its many stages that can be both good and bad.
Good counselors challenge the people they work with to look in the mirror and confront what they see – their choices, motivations, and personal integrity.
The underlying hallmark of this important work is honesty. When you intend to save your marriage from divorce and are willing to know the truth about yourself (weaknesses and faults included and can work on yourself), you can truly help the situation.
Related- End the Fighting in Your Marriage
Resort to God's love
Still wondering how to save your marriage from divorce?
If your answer is "yes, I want to know how to stop my divorce and how to save my marriage," then recognize that God is the true counselor and healer.
Counseling alone is not a cure-all, but counseling in concert with prayer and experiencing God's love and grace can transform hearts and relationships!
It's a great privilege for a great therapist to join God's work in the lives of those on their way to greater freedom. God wants more for you and me and through us for others!
Share this article on
Want to have a happier, healthier marriage?
If you feel disconnected or frustrated about the state of your marriage but want to avoid separation and/or divorce, the marriage.com course meant for married couples is an excellent resource to help you overcome the most challenging aspects of being married.
More On This Topic
You May Also Like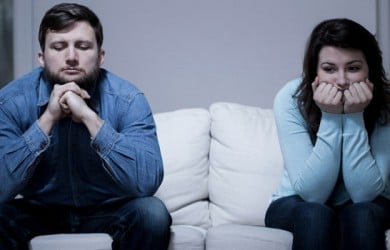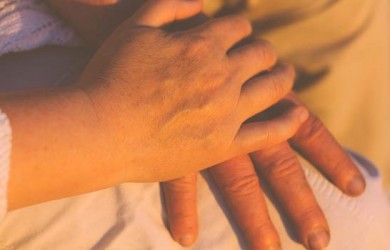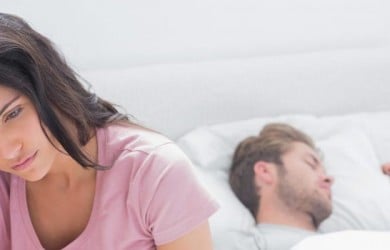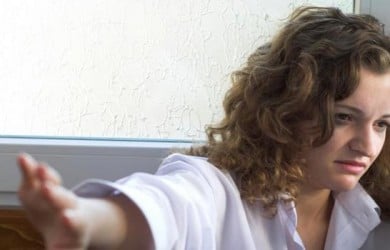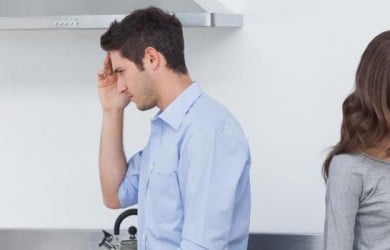 Popular Topics On Marriage Help