4 Crucial Tips to Get Your Broken Marriage Fixed
Every marriage hits a rough spot, but if you work hard it can be fixed. Or so we're told.
Unfortunately, sometimes, no matter what you do, you just can't make it work. On the other hand, sometimes, when you do what you're supposed to, you invest all your love and energy into your relationship, you get rewarded for your effort.
So, how to fix your marriage once it gets stuck in a rut or hits the perfect storm? Here are some tips that could change your life
1. Take responsibility
Most of us hate this part, especially if you're on the brink of a separation or a divorce. We prefer blaming the other party for whatever might have gone eerie in our relationship.
We're not saying that you weren't hurt or that you weren't wronged. In all honesty, there aren't many instances in which only one spouse is the bad one, while the other is a saint.
Therefore, no matter what occurred that got your marriage into the crisis, the odds are there are things that you did or were doing that contributed to the difficulties in the relationship.
And this is what you should focus on as the very first step on your way to fixing your marriage. Big or small, you should take responsibility for your part of the problem.
Ask yourself questions about your character, your temperament, and your actions. Were you truthful? Were you respectful? Did you nag more than it was absolutely necessary? Did you know how to communicate your needs and complaints? Did you express love and care? Did you control your temper or you've had a habit of bursting into an avalanche of insults whenever dissatisfied?
All of these and many, many more, are the questions that you should be asking yourself every day on your path towards your new healthy marriage. The first thing is to recognize and accept your flaws and mistakes. Once you do so, take responsibility for your actions. And then share these insights and decisions with your spouse in a candid but kind conversation.
2. Commit to the process
Once you've dealt with the issues that were yours to handle, and when you took an oath to change your ways to make things work, you need to commit to the process itself.
It will be a long road ahead, be no fooled by the promises of an easy fix. Research has shown that couples who are willing to dedicate themselves to making the needed changes have much higher chances of succeeding in saving their marriage.
How this translates to practice?
Be ready to change your daily habits, and to designate enough time to spend working on your marriage. This means a few things. You will need some time to work on your self-development and your communication skills, maybe read some self-improvement books. You should also visit a couples' therapist to guide you through the process.
3. Dedicate special effort to spend more time with your spouse
Finally, which is probably the most fun part of this step – you should dedicate special effort to spend more time, and more quality time primarily, with your spouse. See if you can find new shared interests. Spend evenings with no computers or phones, just the two of you. Take walks, go to the movies, and seduce each other.
Make sure to put as much of unessential errands aside until your relationship is well and running again.
4. Restore intimacy and display of affection
One of the first aspects of a marriage that are to suffer when there are marital problems is intimacy. This goes both for what goes on in the bedroom, and a daily exchange of affection, cuddles, kisses, and hugs. This is understandable, especially for women who find it difficult to compartmentalize and separate physical intimacy from the overall functioning of the relationship.
Restoring the intimacy in your marriage is a vital point of this plan. As the previous ones, it will require a great deal of honesty, openness, and dedication. And, it should also come much easier after the earlier steps were taken care of. No pressure, just take it as slowly as you need to and then begin with an open conversation about any potential issues in this department.
Express your preferences in bed, be open about what you like and dislike, what you want, and what you need. Take this chance to not only restore your physical intimacy but to redesign it so that you're both on the top of the world. Make it your daily task to exchange affection in some physical form, whether it is a gentle kiss on the way out to work, or a mind-blowing sex before bed. And your marriage can be pronounced a saved case!
Share this article on
Want to have a happier, healthier marriage?
If you feel disconnected or frustrated about the state of your marriage but want to avoid separation and/or divorce, the marriage.com course meant for married couples is an excellent resource to help you overcome the most challenging aspects of being married.
More On This Topic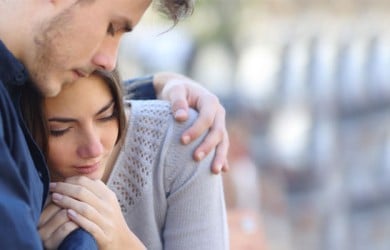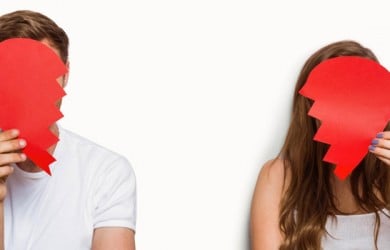 You May Also Like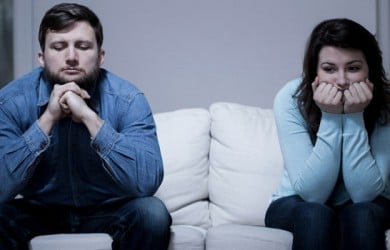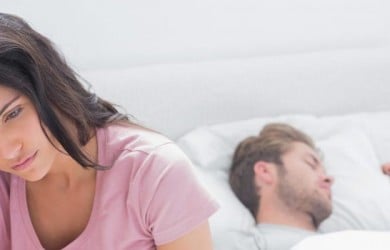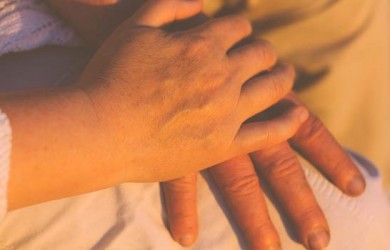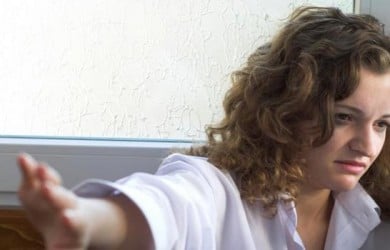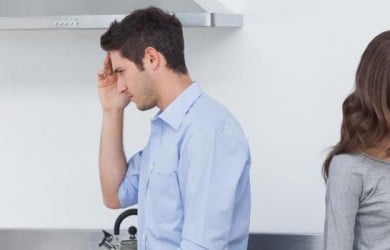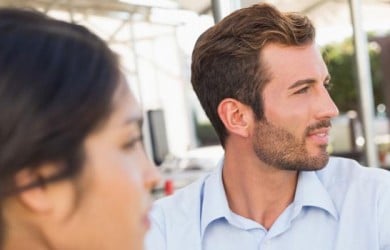 Popular Topics On Marriage Help