6 Divorce Alternatives to Save Your Marriage
Marriage is a beautiful thing to happen in the lives of two people who are deeply in love.
When the couple walks down the aisle and stands by the altar, their eyes are filled with immense love. In those loving eyes lie many dreams about living a happy married life and a fulfilling future together.
But, unfortunately, in some cases, a time comes when people grow out of love, the relationship seems to go astray, and the marriage begins to crumble.
It is hard work to maintain a marriage, and when things terribly go wrong, people often feel that a divorce is the only option. But, in reality, there are many divorce alternatives.
People change and grow, and sometimes it seems impossible to find a solution for strengthening your marriage. But the good news is that there are many ways to prevent divorce.
There are many divorce alternatives that can stop divorce and improve a marriage.
A few of these vital divorce alternatives are given below. Try to follow these preventive measures in a bid to save your marriage and revive your relationship.
1. Communicate with each other
It is easy to get distracted with life in modern society and stop communicating clearly with your spouse.
There is always time for a real conversation, but partners get caught in their day to day life routine. There are many ways to improve your marriage, and it all starts with excellent communication.
Make an agreement to talk about your feelings, goals, and dreams for an hour every week.
It can significantly improve your marriage. You can realize that divorce is not an option, and there are many divorce alternatives.
2. Give each other some space
During any life crisis, marriages are under test. There are many helpful tips on how to avoid divorce and save your marriage, and you can start right now.
Examine if you need to engage in any activity outside of your married life. Make time for yourself and communicate your needs openly with your spouse.
Sometimes, spending too much time together can be the reason for feeling suffocated in married life and trigger the question, "Is divorce the best option"?
You should know that it is just a phase, and every couple goes through it. Recognize it and give each other some space outside of your partnership. There are so many options other than divorce.
3. Counseling and marriage therapy
Part of a mature and healthy divorce alternative is to recognize that you need outside help. There are many marriage therapy experts as an alternative to divorce.
They have developed many techniques and ways to save a marriage from divorce and to serve as divorce alternatives.
Searching for marriage help shows how much you care to save the marriage, and therapy is a proven way to improve communication and mutual understanding.
Many couples were brought back together after the therapy, and they continued their life with each other successfully. Sometimes you just need an objective perspective from a third person as a guide.
4. Make a list of necessary change
Sit down and write all the criticism that comes from your spouse. Use the exact words that they use to describe what upsets them in your behavior.
You should examine everything and think whether your actions were rooted in your childhood. We often learn toxic ways from our parents, and we are conditioned to react in a way that does not help us.
Once you identify the weak spots, it might be easier for you to let it go.
You can use these techniques as more suitable alternatives to divorce. Sometimes all you need is a small change in your behavior to make a big difference.
5. Educate yourself
How to prevent divorce and how to improve your marriage are crucial questions to ask when feeling stuck.
Thankfully, there are many marriage problems advice that is beneficial for overcoming the issues in marriage.
Make sure to read self-help books and implement the advice in your daily life.
There are also many practices like yoga and meditation that can help you gain clarity with your situation and many divorce alternatives.
6. Remember the good
We usually put our focus on what's bad and easily forget all the good.
Being married is a process of accepting the good AND the bad. It is indeed, quite a challenging ride.
We definitely change, and sometimes one of the partners needs more time to catch up.
Practicing patience and kindness can be one of the best divorce alternatives.
Also watch,
If you let yourself reflect and use all the divorce alternatives, you might find that your blessings are bigger than the problems.
Staying in the marriage is a matter of mindset as well. You need to invest in your partner and your marriage.
Many divorce alternatives exist, and you should find the one that will leave the divorce option out of the way. It is easy to get divorced, but it is much harder to commit to maintaining the union.
The process of saving your marriage can help you grow as a person. Once you overcome the issues, you can start over with more enthusiasm and joy, free from the past.
Share this article on
Want to have a happier, healthier marriage?
If you feel disconnected or frustrated about the state of your marriage but want to avoid separation and/or divorce, the marriage.com course meant for married couples is an excellent resource to help you overcome the most challenging aspects of being married.
More On This Topic
You May Also Like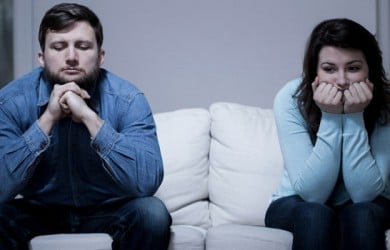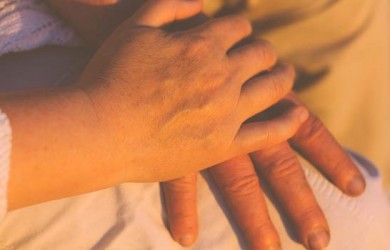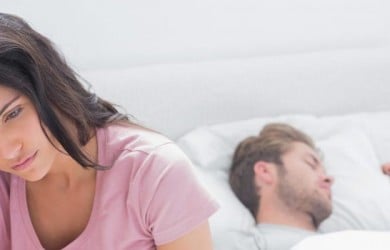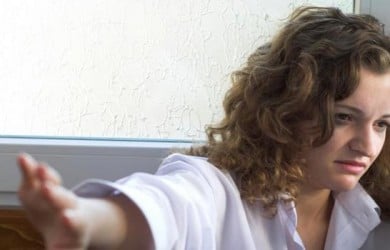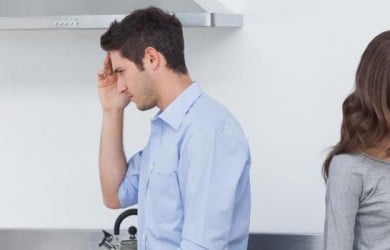 Popular Topics On Marriage Help