Important Insights into When You Should Get Married
Marriage is a huge decision which requires substantial thought, effort, and commitment.
Undeniably, everyone has their must-haves and turn-offs list, which one would love to see in their future significant other. Therefore, if you genuinely like the other person, take a leap of faith and get into a relationship.
Explore and observe the person
Do they possess the qualities that you wish to see in your significant other? How do they deal with a sheer refusal of a particular thing?
Notice everything in that person; from trivial to significant dispositions. Are they hooked up with destructive behaviors, for instance, getting stoned frequently, expressing narcissistic sentiments, too extravagant, verbally/physically abusive and so on?
Listen up, having cold feet with rational reasons is organic and healthy when choosing your significant other but not paying heed to your doubts and not trying to put an effort will make matters worse for both the parties.
Hence, think a hundred times before choosing your partner because you would want to marry someone who would light up your day rather than making you bore you to tears.
My go-to person and rock
The idea of spending your life with the only person can send chills down your spine.
The extent to which our brain can consider the possibility of what-ifs in this scenario is unbelievable. What if this didn't work out after marriage? What if our families don't make peace with each other? What if the conflict between the two families drifts the lovebirds away from each other? What if your significant other stops loving you passionately after marriage?
The constant anxiety of not being good enough for someone tries to settle in and compels one not to give in our maximum.
However, that shouldn't be the case.
Your significant other should be your pillar of strength and rock-solid. The chemistry between the two parties should be strong enough to crush down any barriers that come within their way. Why to even consider spending your life with someone who makes your day stressful rather than blissful?
Emotional support is essential
Expecting your significant other to make you feel on cloud nine every time is unreasonable.
There will be gloomy days, and there will be happy days. The two parties are expected to balance them out. To make a relationship work, boosting each other spirits, continually pushing them and providing emotional, physical and mental support is mandatory.
Always be mindful of your mental peace.
Your mental peace is your top-most priority. A relationship should bring out the best for the two parties after which as thoughtful of a decision of marriage can take place.
The romanticization of marriages is unhealthy in any culture.
The problem is that we have collectively made marriage our ultimate goal to accomplish. Ironically, education isn't given as much as importance as marriages. Let's not delve into that debate. That's a different discourse.
Choosing a person to get married to is as tricky as scoring all A's in your exams.
You may be seeing someone lately and may be feeling over the moon for that person but don't obsessively think about marriage. Take your time, breath, give it a thought, consider all your options and possibilities and then draw a conclusion.
Marriage is a lifelong commitment, and you wouldn't wish to spend with someone who isn't worthy of knowing the real and raw you.
Are they the one I want to spend my entire life with?
Setting your eyes on someone and feeling over the moon isn't adequate of a reason to marry that person.
It should be a given that you should count on your significant other for personal growth.
Being in a relationship which gives you the space to breathe and a room for growth is an absolute blessing.
An emotional connection should be established for real so feel comfortable, cozy and secured when you are with your significant other otherwise who have time for a witless person?
I can't get enough of you
Without physical intimacy, a relationship is stodgy.
Factor this in as an important point to consider when you should get married.
Be with someone who gives you all the right feels and with every touch you get a different kind of high. Affection is something human beings crave and cannot survive without it.
Therefore, it is incredible to be with someone who doesn't only verbally express love but rather, express fondness through their actions. Going beyond the 'I-love-yous' to giving hugs for no reason, goodnight kisses, warm cuddles, checking up on you, remembering minor things is what a healthy relationship encompasses.
Add to this, sexual compatibility also matters. Have an open communication about making love. There's no point in marrying someone who isn't sexually active and share the same level of sexual activity. Consider these important insights into deciding when you should get married.
Share this article on
Want to have a happier, healthier marriage?
If you feel disconnected or frustrated about the state of your marriage but want to avoid separation and/or divorce, the marriage.com course meant for married couples is an excellent resource to help you overcome the most challenging aspects of being married.
Related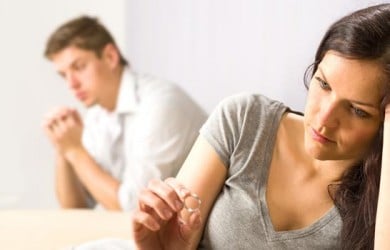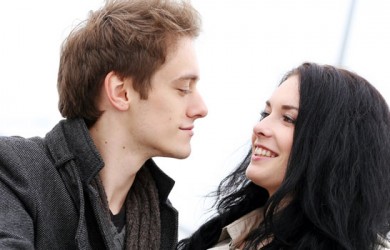 Recent