5 Secrets to Becoming Your Spouse's Best Friend
What comes to mind when you think about the qualities you love in your best friend? They're probably easy to be around. You could spend all day in each other's company and still want to continue to conversation.
They know everything about you, good and bad, and are never judgmental. You know they've got your back, and you have theirs. You can call each other anytime, day or night. If needed, you know you would drop everything to be at each other's side.
Now, does this describe your relationship with your spouse?
Many couples' marital relationship is not the same as their friendships outside the couple. This is especially true for long marriages where things have settled into a routine. Sometimes a blah routine, where you don't talk deeply about anything anymore.
You've just received some fantastic news, and the first person you want to share it with is your best friend, not your spouse?
Best Friends: What does that mean?
When couples marry, they often describe their relationship as "the best friendship with sex included!"
When we talk about being best friends with someone, what are some of the things that come to mind? Here are some ways people describe their best friends. These may sound like what your marriage initially included but perhaps no longer do.
They understand me without having to explain everything.

They bring out my best qualities — my intelligence, curiosity, desire to explore challenges, empathy, service to others, funny side, and more.

When I'm down, they help me remember my good qualities.

They never judge me.

They let me have bad days/moods and understand these have nothing to do with them. They allow me to be down but don't let me stay there too long.

They know my favorites: foods, music, hobbies, clothing style and are always on point with birthday presents.

Know all my history and love me despite the errors I've made.

Can chill with me all day and never be bored, even if we don't say much.

Feel joy in my accomplishments and are never jealous of my wins.
Are these same qualities present in your spouse?
Sometimes couples lose these "best friend" qualities as time moves forward. Instead of understanding your spouse's differences, you accuse them of never understanding your way of thinking. When you are down, your spouse tells you to "cheer up!" rather than allowing you to be a little blue from time to time.
They may be jealous if you are doing better than them professionally. You may withhold information about your past from your spouse, fearing judgment or criticism. If your marriage sounds like it, it's time to infuse your relationship with friendship.
One of America's leading experts on family and marriage relationships, Jimmy Evans, shares his advice on being best friends in a relationship.
5 ways to bring back friendship into your marriage
1. Bringing back friendship into your relationship will take effort
If only you are paying attention to reigniting what has been lost, your task will be enormous, and you may start to feel resentful towards your spouse. Rebuilding friendship will be impossible if resentment is present. Both of you need to commit to this project.
2. Reorganize your lives to spend more time together
Do you usually go straight from the office to work out at the gym, coming home just in time for a quick bite before going to bed? Either cut out the gym time or get your spouse on board as a workout partner. You can't expect to rebuild your friendship if you aren't physically in the same place together. This isn't an online relationship; this is the real deal.
3. Invest in each other
This means investing time and energy, engaging in conversation, and paying attention. When your spouse is talking to you, engage. Put aside your phone. Turn off the TV. Shut down the pc. Turn towards them and listen like they are telling you something marvelous.
4. Care for each other in a real way
When your spouse is feeling down or depressed, show that you care about their state of mind. Don't brush off their emotions with a "cheer up! Things can't be that bad!" Sit down and ask them to share what's going on. Nod and acknowledge that you are hearing them.
"It's understandable that you'd feel sad about that" is a good way to show you truly listen to them. You don't need to offer solutions, you just need to show them you are present.
5. Be excited about their life
If your spouse comes home and tells you about a new work project that they are eager to begin, be excited for them. Celebrate their positive energy. Say something affirming, such as "I can tell you can't wait to dig into this! I know you will do well with this new challenge." After all, that's what a best friend would say, right?
Conclusion
With marriage, being in a secure relationship is gratifying. When this bond also includes a best friendship, the rewards are multiple. You are there for each other in a profound way that allows you to be brave, to create, explore, imagine, love, and support each other and those around you from a secure base.
Share this article on
Want to have a happier, healthier marriage?
If you feel disconnected or frustrated about the state of your marriage but want to avoid separation and/or divorce, the marriage.com course meant for married couples is an excellent resource to help you overcome the most challenging aspects of being married.
More On This Topic
You May Also Like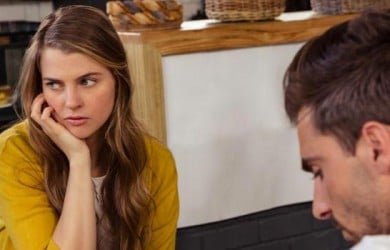 Popular Topics On Married Life