Sad Relationship Quotes for Lovers Going Through Trying Times
All relationships go through their ups and downs. It's the rough patches that make it stronger as years go by, those are the parts old couples look back and say, "We have been through a lot, but we are still together."
Sad relationship quotes help give an insight to those trying times. It lets people know that they are not alone. Here are some sad quotes about relationships that can give you a push to keep holding on.
"We are afraid to care too much, for fear that the other person does not care at all."

– Eleanor Roosevelt
This quote can be deemed very conflicting. The first part is she is married to a great man who led America through the biggest war in the history of man.
She advocated women and minority rights of people worldwide. She faced hundreds of American families who lost their loved ones fighting overseas at her husband's orders.
It doesn't sound like someone who fears love and caring too much.
The second part is if people don't love and care too much, how can they expect their relationship to prosper?
It's like planting a tree and hoping it grows without taking care of it. Not caring too much is the reason why there are quotes on sadness in a relationship in the first place.
"Almost all of our sorrows spring out of our relations with other people."

-Arthur Schopenhauer
In this sad relationship quote, Arthur Schopenhauer has hit the mark. There are a lot of quotes on relationships because a lot of them fail.
Those that succeed, still go through challenges like the one you're going through now. But Arthur Schopenhauer isn't entirely correct.
A lot of our sorrows are not caused only by relations. There's money, no Wifi, cancellation of our favorite TV show, missing the Starbucks promo, and paying too much for China-made knockoffs.
Now those things really deserve quotes about feeling sad.
"It's better to be alone, than to be in bad company."
-George Washington
Founding father also hit the nail on the head on this one.
Unfortunately, there's no guide on who is or isn't a bad company. Half the reason why there are sad quotes on relationship is being with bad company. The other half is that you're a bad company.
"Remember that no relationship is a total waste of time. You can always learn something about yourself."
-H. Jackson Brown Jr.
Speaking of Bad company and being sad quotes, a lot of people make the same mistakes over and again and do not learn for the past. It's challenging to learn something, especially if we don't see what is wrong.
Also watch:

But we never look at ourselves anymore, even in this age of endless selfies.
So before the Oxford dictionary redefines reflection as a shiny forehead from a selfie flash, we need to relearn how to dig down and reassess ourselves.
"It hurts the most when the person who made you feel so special yesterday makes you feel so unwanted today."
-Anonymous
The author gave an interesting feeling sad quote. He stated the obvious and didn't offer anything to help.
No wonder he didn't want to be named. Marriage.com on the other is all the help you would need, so here are some tips that might help you figure out what's wrong with your relationship.
"It takes longer to build a relationship than it does to destroy one."
-Matshona Dhliwayo
Speaking of stating the obvious, Lalibela's Wise Man author also gave a quote when you are feeling sad.
This sad relationship quote also serves as a warning. Apparently, a lot of people don't know how difficult it can be to build a relationship or are doing it on purpose.
Either way, relationships are about caring what your partner thinks and feels. Doing something that offends them is the reason why there are sad relationship quotes in the first place.
"I could have loved you once and said it. But then you went away, and when you came back, love was a forgotten word, remember?"
-Marilyn Monroe
Now, this is a person who is an expert on troubled relationships. Her entire biography is a total tear-jerker at the level of Hemmingway, Shakesphere, and those books about a shining gay vampire.
The vampire books will make you cry for a whole different reason, but let's leave that to expert critics.
Miss Monroe talks about the person who can't stay loyal to their partner.
Unless we literally start tying down the knot on married people, there will always be lots of people who can't be loyal. If this is the reason why you're sad, here's something that could help.
Hope you enjoyed this blog post, I'm aware that it isn't particularly helpful, but hopefully, it made you smile. After all, laughter is the best medicine. Especially if your suffering from a bad case of marrying an idiot.
Share this article on
Want to have a happier, healthier marriage?
If you feel disconnected or frustrated about the state of your marriage but want to avoid separation and/or divorce, the marriage.com course meant for married couples is an excellent resource to help you overcome the most challenging aspects of being married.
More On This Topic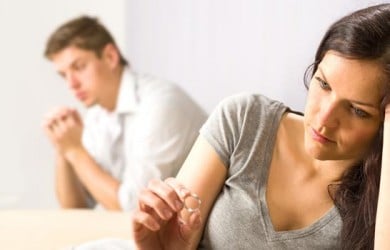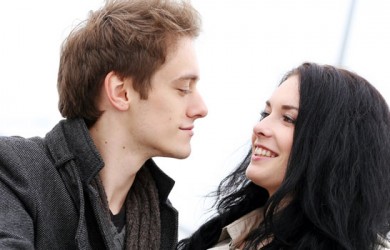 You May Also Like