10 Relationship Rules Everyone Must Know About
To be in a relationship is tricky.
There is no relationship rules guide that can help you prepare for the future. It's a roller coaster ride and each couple has a different experience to share.
So, when you get into a relationship, you will have all new experiences to share. Despite all these, there are unspoken relationship rules that apply to every couple.
These relationship rules are not quite discussed and it is assumed that most of the couples will be aware of it, which often leads to a lot of confusion and clashes.
Hence, listed below are some of the relationship rules for couples that will help you save your relationship from future issues.
1. Make the right decision
As mentioned above, relationships are tricky.
It's quite easy to get attracted to someone and confuse infatuation with love. Most millennial make this mistake and often hurry to get into a relationship. The result: a lot of misunderstandings and fights, and eventually break up.
All of these can be avoided if you were a little caution while choosing your partner. Your life will take a whole new turn once you've expressed your love to someone and are in a relationship.
Take time while doing so. Be absolutely sure of your feelings and make the right decision.
2. Be friends first
It's been said multiple times and we all have experienced it at some point of our lives as well: friendship is the first step towards a long-lasting flourishing relationship. When you're friends, you're not under pressure. You're free and are building a rapport with each other.
One of the unspoken rules of dating is to be the best friend of each other.
This way, you both are well aware of each other's habits, likes and dislikes, and are sure if your wavelength is matching. Once you're sure of everything, then you can declare your love for each other.
3. Honesty is the base of a flourishing relationship
No one appreciates a dishonest person.
A dishonest person has no ethics and won't think twice before using you emotionally, mentally, or financially. However, dishonesty can't be dishonesty at first glance.
Hence, as per the unofficial relationship rules, you ought to spend some time with the person and observe their every action and words just to be sure that they're not being dishonest with you. It's quite difficult to be in a relationship with a dishonest person.
4. Accepting the person for who they're
One of the unspoken rules of love is to accept the person for who they are and how they're.
It's been observed that initially one may find certain habits attractive and adjusting but as soon as they're into a relationship, these habits turn into annoying traits.
The rules for lovers are to ensure that they're comfortable with the person and are ready to accept them in wholesome; with their good and bad habits. Never try to change a person as it shows your disrespect towards them. When you're in love or relationship, you must accept them for who they are.
5. Don't mix up sex and love
Sex is a physical need whereas love is an emotional need.
Often, when our hormones take over, we confuse sex and love. The rules of being in a relationship state that one must not confuse love and sex.
Love is to get intimate with our partner and spend some quality time doing activities you both enjoy. When you change this with sex, you would end up disrespecting the individual and this will sabotage your relationship with them.
So, in relationship rules never get confused with love and sex.
6. Digging up the past
Past is past.
When you're in a relationship, you shouldn't ask about your significant other's past and dig into their exes. You should appreciate their presence with you at the moment than to sneak into their past.
By asking a lot of questions about their past relationship you might put forth you jealousy or insecurities you may have, and as per the unspoken relationship rules, this will crumble down your beautiful bonding and the relationship will come to a sad end.
7. Fights and disagreements
When individuals of two personalities decide to stay under one roof and spend maximum time with each other, there are bound to be disagreements and arguments. Remember, it's a part of being in a relationship. One of the rules for lovers is to accept this fact and get over it.
It's not quite right to stretch the fight and take it to an extent that will ruin the entire bonding. Accept the person and accept a different viewpoint.
Discussing or talking about it over and over again isn't going to solve the problem at all.
8. Speak up for what you need
This is one of the most important relationship rules that simply can't be ignored. It's been observed that most of the time we don't speak up what we need. We assume the other will understand it. However, this is entirely wrong.
The lack of clear communication slowly eats away the relationship.
So, if you need something, you have to speak about it. You need to convey your thoughts and expectations to your significant other in a clear and concise manner. This is how you can strengthen your relationship despite various ups and downs.
9. Respect each other
This is one of the rules for your boyfriend. As it's clear that men are not good at keeping the house clean, likewise women are not good at certain things as well. The relationship is not about making each other perfect but the relationship rules state that it's about respecting each other.
10. Compromises is inevitable
One of the best examples of unspoken relationship rules is to adjust or compromise your life to accommodate your significant other. You can't be adamant about your likings or the way of living a life.
When you're in a relationship, 'I' turns to 'We'. So, you both have to adjust and compromise a bit to adjust each other in your life and complete it.
Share this article on
Want to have a happier, healthier marriage?
If you feel disconnected or frustrated about the state of your marriage but want to avoid separation and/or divorce, the marriage.com course meant for married couples is an excellent resource to help you overcome the most challenging aspects of being married.
Related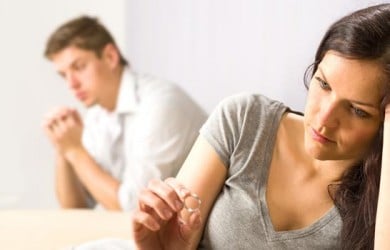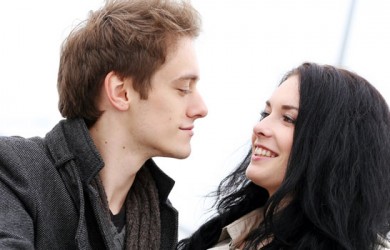 Recent