The Importance of Cultivating a Daily Appreciation Habit
We live in a fast-paced world, and it can be all too easy to focus on the negatives in life. In fact, one way we bond with other people is through complaining. Think about the regular ranting sessions around the water cooler at work or the way in which part of greeting a friend is both of you lamenting how busy you both are.
Focusing on the negative is easy, but there's a growing body of evidence that taking the time to practice gratitude, appreciation, and positive thinking has health benefits. Whether you keep a journal, blog your experiences, or just take a few moments each day to express gratitude, cultivating a daily appreciation habit is worth your time. Read on for 7 good reasons for the importance of cultivating a daily appreciation habit.
1. It gives you perspective
Taking a moment to find something to be grateful for in your life is a real eye-opener. Most people, especially in affluent Western societies, will quickly realize exactly how much they have to be thankful for.
Cultivating a daily appreciation habit can help you see how much privilege you have and how blessed you are — and that can shift your mindset seismically. When something bad happens, it can be helpful to have a backlog of things you're grateful for to counteract the negativity.
2. It helps you bounce back
The latest science shows that cultivating a daily appreciation habit can help you bounce back from difficulties and setbacks. This may be because of the perspective shift it entails — cultivating gratitude in your life helps you put the setbacks and negative events in your life into a larger picture of you life overall.
People who regularly practice gratitude and appreciation cultivate resilience and are able to work through or get over difficulties more easily than those who are not.
Importantly, this is not because they refuse to recognize difficulties or allow "good vibes only," but because they have learned that their life is a mix of the difficult and the wonderful, and they take a longer view.
3. It boosts your immune system
While the science is still unclear exactly why, cultivating a daily appreciation habit or otherwise regularly practicing gratitude appears to make you not just mentally stronger, but physically stronger too.
People with a regular gratitude practice have healthier immune systems; they get sick less often and recover more quickly.
This may be because people who are grateful also tend to take care of their health, too.
4. It helps to build relationships
People with a regular grateful practice report having stronger, healthier relationships and being able to build new relationships more easily than those who do not cultivate a daily appreciation habit. The simple act of expressing appreciation for a friend, colleague, or even stranger (like your barista) can make you seem approachable and attractive to others.
People with a regular gratitude practice also tend to be overall more positive and thus more energizing to be around than those who complain constantly.
In a kind of cycle, grateful people tend to express appreciation for their relationships, which encourages them to put more work and energy toward them as well.
5. It increases your empathy
People who cultivate a daily appreciation habit display higher degrees of empathy for others — and more compassion for themselves.
Being more empathetic toward, and by extension less aggressive with, benefits relationships.
Additionally, it lowers stress levels intense or difficult interactions; when we can have empathy for another person rather than fighting them, we can approach the situation constructively rather than with fight-or-flight.
6. It helps you sleep at night
Cultivating a daily appreciation practice appears to improve sleep. The ritual of keeping a gratitude journal can be part of your nightly wind-down, but regardless of when and how you practice your daily gratitude, it can lead to sounder and more restful sleep.
The science on why is still evolving, but practicing gratitude may improve sleep by lowering stress and giving the brain something to focus on that won't keep it spinning — and keep you awake.
7. It improves your self-esteem
People who regularly practice gratitude have higher levels of self-esteem than those who do not have such a practice. This may be because a daily appreciation habit help reduces social comparison.
Rather than comparing ourselves (often negatively) to others, when we practice gratitude we see all the blessings and positives in our own life.
People who practice gratitude daily are also more likely to be able to be happy for others rather than jealous of them, which also reduces negative social comparison.
These 7 things summarize the importance of cultivating a daily appreciation habit.
Share this article on
Want to have a happier, healthier marriage?
If you feel disconnected or frustrated about the state of your marriage but want to avoid separation and/or divorce, the marriage.com course meant for married couples is an excellent resource to help you overcome the most challenging aspects of being married.
Related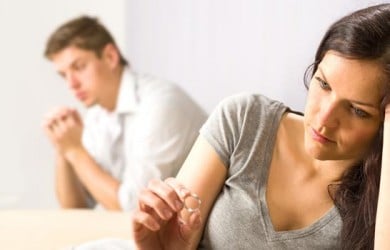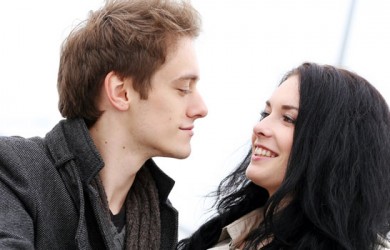 Recent