7 Rules of Thumb – Humorous Marriage Advice for the Groom
Marriage is a very serious commitment, but at the same time, it is very funny as well. People all around the world have different techniques and strategies to handle it, some are very successful, but on the other hand, some of them are not. It's said that a man is incomplete without marriage and to fully excel it's essential that he has a woman by his side.
Here is the funny thing about this idea; for instance, even if we agree that before marriage a man is incomplete, we can guarantee that after marriage a man is finished. Don't think we are just here writing some humorous marriage advice for the groom, no we really care for all the bachelors out there, and we want them to buckle up for the ride that is coming their way.
So, we have come up with the best humorous marriage advice for the groom that will help him understand the marriage process better and cope up with all the troubles that are coming his way.
1. She is right. Always, invariably
Well, this is the most frequently asked question, and our humorous marriage advice for the groom is that: you just cannot. A woman never knows what she wants, so it's impossible for you to figure out by yourself. Our simple suggestion is to do what she says in this way you will be able to save yourself from all the arguments and the fighting. As one thing is very clear that there are two sides in the marriage one is always right and the other side is the husband.
2. Get ready for the sea change in her perspective
Our second humorous marriage advice for the groom is that your girlfriend is not going to stay the same once she is your wife. So if you are up for some adventure or something careless stop right away because that is never going to happen. As soon as that ring slides on a girl's finger feeling of maturity, responsibility, and perfection automatically kick in. Trust us boys, make most of this time because it will not come back.
3. Gospel truth – your world revolves around her
Boys we care for you, so we understand how important it's to check out a girl when you are at the mall, at the bus stop, at the grocery store, in a restaurant but it breaks our heart to say this – all of that has to stop.
This humorous or funny marriage advice for the groom is perhaps the most useful one as the girl wants you to look, praise, appreciate her and only her. So, if you don't want to go through some serious damage later (when you get home), our advice is you should stop now!
4. You can't even pee in peace anymore
I know how much you boys love the bathroom. From drinking milk to playing your favorite game, you do it all in there, but sadly our humorous marriage advice to all the grooms out there is that change this habit from now on because old habits die hard. Once you have to share your bathroom with your wife you need to be very careful about the hygiene: make sure your aim is perfect, flushing is an absolute must, and the toilet seat is supposed to go down. Never forget this!
5. A boy's night out? Not anymore!
Another heartbreaking advice for the groom is that you need to bid farewell to all the fun you used to have alone or with your boys because now all the fun you are to have has to include her in it. So after marriage nothing like an all guys trip to Vegas, game night/ match day or FIFA-game sessions exist.
Nothing will make her more jealous than you spending time with your boys because that clearly makes her feel that there are people more or equally important as her in your life and she will not bear that under any circumstances!
6. Get ready to be the man of her dreams
Your wife will do everything in her power to make you the man of her dreams. You would have to show traits of Noah from The Notebook, Edward Cullen from Twilight and Heathcliff from Wuthering Heights all at the same time and she will not settle for anything less! So be prepared to sweep her off her feet by acting as the perfect prince charming.
7. A lot of cheesy romantic movies are coming your way
All the action, horror, the suspense will be taken out of all your movie night, and the only genre your world will revolve around is romance and romantic comedies. Even if you've watched The Notebook twenty times, it will stay on the top of the list. So, don't blame us we have warned you already. There is still time you can run away!
Share this article on
Want to have a happier, healthier marriage?
If you feel disconnected or frustrated about the state of your marriage but want to avoid separation and/or divorce, the marriage.com course meant for married couples is an excellent resource to help you overcome the most challenging aspects of being married.
Related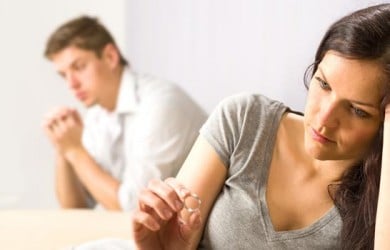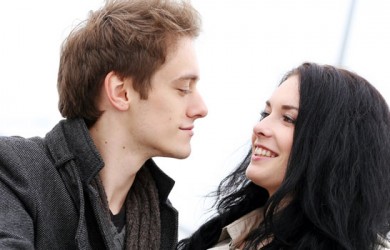 Recent