How Successful Couples Manage Their Relationship and Make Love Last
If you want to make love last, it is important to give your partner the attention they are craving. Don't underestimate how important the little things are.
Nourish your bond, so that the two of you trust one another implicitly. It is possible to create a connection that lasts forever, and the following advice will help you do just that.
1. Establish a friendship
You and the one you love need to consider each other your best friends. This is the person that you know best in all the world. You were initially drawn together because you had things in common and liked being around one another. That eventually grew into a relationship built on trust and love. After being together for a while, you are so comfortable with one another that you feel safe with the other person, no matter what. You can say anything that comes to mind and not worry about how it is received. You truly love your partner and it shows every day.
A deep connection is not something that just happens. It occurs naturally, over time, and it is the result of a great friendship. As you learn how to communicate, and as you establish trust, the connection only grows stronger.
Spend time with one another and do things that you both enjoy. Talk and figure out what the other person's hopes and dreams are. Be silly and enjoy life with one another. Engaging in these activities only helps your relationship in the end.
When you like being around someone, you feel comfortable telling them what you are feeling. You can share all the good that happens to you but also the bad that you encounter as well. Your partner should be the person that you can talk to and get advice from. They function in much the same way as a best friend; they don't judge you and they are always there for you. Do the same thing for them as well. They are on your team, not someone that you need to fight against. Establishing a friendship, though, is crucial.
2. Know that love conquers all
When you are loved, with no strings attached, it simply makes you a better person. You will go through tough times with your partner. However, it is important to remind yourself of why you got together in the first place and to focus on the love that binds you to one another. Gather strength from your relationship. Understand how it benefits both of you. Know that as a team, you can face the world together. These thoughts and feelings will only make your relationship better and increase the amount of trust you have with one another.
It is also important to keep the romance alive! Let the other person know how much you care. Jot down little love notes. Send flowers for no reason. Send off an email letting them know you are thinking of them. Your gesture doesn't need to be grand. It just has to be meaningful. Letting your partner know you care helps to establish a lasting bond.
When you have a special event come up, like a birthday or an anniversary, make sure you show your partner that it is important to you, too. If you are prone to bouts of forgetfulness, set up phone or computer alerts to help yourself remember.
You don't have to only celebrate your love once a year, though. Whenever you get the urge to show the other person you care, act on it! It is a great way of establishing a meaningful relationship. You will go through hard times. Try to keep the romance alive so that you maintain that ever-important connection that the two of you have.
3. Keep "Dating"
When you first started dating your love, it was exciting. You wanted to talk forever. You couldn't wait to see one another. And as time goes on, some of those feelings will fade. However, keep "dating" your partner no matter what so that you keep the romance alive.
Life moves at a fast pace, and you may let other things get in the way of your relationship. However, if you try and date your partner throughout your life, you will never need the best family law attorney in Houston. Everyone changes over time. Make sure you pay attention to what is happening and never stop learning about the other person. Always strive to make them happy, even if you've been with one another for forty years. Your courtship is important to your connection.
Share this article on
Want to have a happier, healthier marriage?
If you feel disconnected or frustrated about the state of your marriage but want to avoid separation and/or divorce, the marriage.com course meant for married couples is an excellent resource to help you overcome the most challenging aspects of being married.
More On This Topic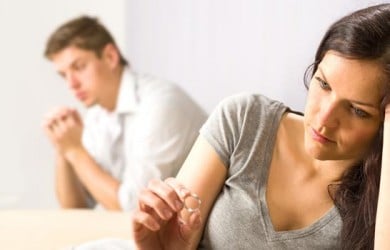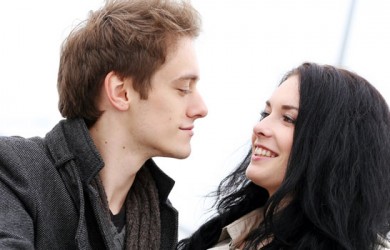 You May Also Like