The Essential List of Funny Words of Wisdom for Newlyweds
It is that (excellent?) time of the year again when millions of couples around the world are getting ready to tie the knot. With many details to sort out like the number of guests, seating arrangements, the variety of menu, venue, flower arrangements, and much more it is necessary to keep in mind these funny words of wisdom for newlyweds to get a reprieve from all the tension and stress.
These funny words of wisdom for newlyweds will help will help the grooms keep their wives happy
1. The most important rule of wedded bliss
The essential rule of marital bliss is to understand that there are two people in a marriage; one who is always right and the other is the husband. If you want to keep your wife happy, then it's better to remember that whenever there is a disagreement, she is always right.
2. In marriage, you get what you see
One thing that'll help make a strong foundation for a long and happy marriage is that don't try to change your spouse. She will always fuss over her nail color or the fitting of her dress, and you will have to live with that while all those brides out there if you think that you can turn him into a better man you are sadly mistaken. Enjoy each other as you are!
3. Pack up and stash away your romance novels
These hilarious words of advice for newlyweds obviously concern the bride. Now that you are (finally) married it's time to pack up your romance novels and enter the real world of smelly socks, different degrees of gross behavior and untidiness.
4. You should have eyes only for your wife
Now that you are married, other girls cease to exist for you. You should have eyes only for your wife. If you are not able to control your roving eye be discreet about it so your wife doesn't catch you!
5. Toilet etiquettes will save your hide
These funny words of wisdom for newlyweds concern both the husband and the wife. Husbands, if you don't want to start the next world war, it's always advisable to leave the seat down after you have used the toilet and it's essential for the wives to use the bathroom at least twenty minutes after your husband has done so to save your nose.
6. Time takes on a different meaning after marriage
If your husband says he'll be home in an hour when you call him to find out for how long he will stay out with his friends, don't be alarmed if he isn't home even after three hours. Newlywed husbands should always keep a safety margin of one hour when your wife asks the time when you have to leave for a party or a dinner reservation. This rule doesn't apply when you are visiting the in-laws as there is a hundred percent chance that she will be ready before you are!
7. Your girlfriend will change into someone else
The next words of wisdom for a newly married couple concern the husband. If you think your girlfriend won't change after marriage, then you are in for a big surprise. It's a fact that as soon as she has your ring on her finger, she will turn into a totally different person. She may become broody or temperamental, but you will have to live with it as you can do nothing about it.
The following funny words of wisdom for newlyweds will help the brides keep their husbands on their toes:
Whenever your husband starts to tell you about his horrible boss or the amount of work he had to do in a day nod and be sympathetic. Pretend that you are listening to him even if you have no interest in whatever he's sharing with you.

Pick your fights wisely. Don't worry about trivial stuff and focus on big issues like what kind of movie to watch.

If you want to get something (big or small) done around the house, don't ask your husband. Play the damsel in distress card! Attempt to do it yourself and do it so badly that when he does it, he feels like a hero! Men love feeling needed.

Make sure to feed him before you ask him for something because men get cranky when they're hungry. If you wish to effectively bend him to your will, you should cook him his favorite dish first, and then ask for what you want.
The secret to happiness
The above-mentioned funny words for wisdom for newlyweds should've taught you something, the secret to a happy marriage isn't in material things. Couples who have the best of everything are not the most successful couples. Instead, it's the couples who try to make the best of everything and work to be content with what they have, with having each other being the most important thing!
Share this article on
Want to have a happier, healthier marriage?
If you feel disconnected or frustrated about the state of your marriage but want to avoid separation and/or divorce, the marriage.com course meant for married couples is an excellent resource to help you overcome the most challenging aspects of being married.
More On This Topic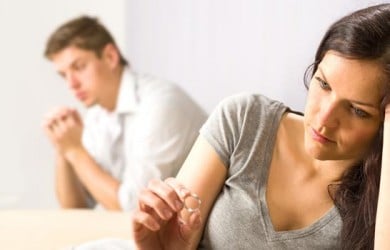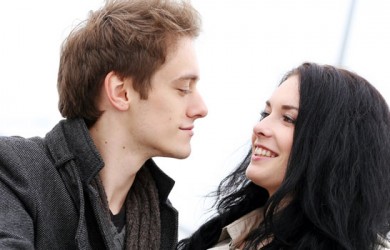 You May Also Like