7 Cardinal Rules with Funny Advice for the Couple
It's a standard practice to give wedding advice which tends to be very serious. Newlyweds are advised on how to act and how to behave and what to say and what not to! Building a life with someone you chose to be your life partner is not a joke and it ought to be taken seriously, but there's always a lighter side to everything.
Isn't there? Funny wedding advice for the couple tying the knot is something which adds humor to the idea of marriage, making it all the more enjoyable and pleasant! It's normally a part of the games people play on wedding days by advising the couple or sometimes it's the best topic of bachelor parties or bridal showers!
The newlywed stage in marital life is one of the best stages as the couple has not had the time to grow bored or tired of each other. Newlyweds are still interested in getting dressed for each other and putting in all the day's effort to look good. The cheesy, romantic lines still sound cute and Valentine's day has still not lost its charm! This stage marks the start of a beautiful relationship which, at times, goes through some rough bumps but promises an eternal companionship of love and trust.
Here is some really funny yet very helpful funny wedding advice for the couple!
1. Don't go to bed angry, stay up and fight all night!
It's a funny wedding advice for the couple who just got married, yet it has a meaningful side to it. A couple should not sleep right after a fight. It's better to fight the anger and conflicts away rather than letting all of it pile up in your heart by not communicating.
This is an awesome piece of advice as it sounds absurd yet holds so much significance if looked upon deeply. It will definitely help put things in a real perspective when the first post-marriage argument pops up. Most disagreements between couples are usually about something trivial which should immediately be either fought away or laughed away! Sure, some fights need more than a day to settle, but at least try and see if it can't be resolved in one night before calling it a day.
2. Never forget these three words, "Let's go out!"
Be it your spouse's birthday or an achievement celebration or maybe just another day; a date night is always an excellent idea. A few people consider it a thing of the past and call it something "old school" but one thing must be kept in mind that "couples who date together stay together!"
3. Leave the toilet seat down
When not married, couples seldom have an experience of actually living with each other, and when they get married, they almost always have a gross conversation over who left the toilet dirty. It's going to be disgusting but believe it or not, it is normal. Sometimes, it's going to be him who forgot to flush before leaving and at other time it's going to be her who forgot to drain it in a hurry to cook food!
4. Women, do not make a fuss if he doesn't cry
He just finds it hard to show that emotion. Women want their man to cry for them (like in movies). Few men actually do! But if he doesn't, don't think of it as something abnormal. So here's the funny wedding advice for the couple that. Believe in each other's love even if the other doesn't show it as good as the movie star you have been crushing on lately!
5. Don't feel disgusted if he burps because he will
And he will do that a lot! So be prepared for a lot of burping as soon as you get married. And for guys, don't find it weird if she is obsessed with her nail paints and skin care products. That just how women are!
6. Feed each other a lot
It may seem stupid and even childish but "food" can literally make up for anything in the world. If you two fight over something, just feed each other, offer each other some food, it could be chocolates, nachos or mac with cheese! Moreover, the more you eat, the less you'll be able to talk. It might sound like just another funny wedding advice for the couple, but just do it and see the magic!
7. Challenge your spouse
This, I believe, is the funniest wedding advice for the couple which will come in handy a lot of times! If you want something done by your spouse, challenge them by saying that the particular task is beyond their skills. This is one way of triggering the ego that an individual has and even though not wholeheartedly, they will get the task done. And that is what you wanted in the first place. Isn't it?
For a relationship to be healthy, there must have a soft and a lighter side to it because it's believed that a happy relationship is a blend of love, humor, and more humor!
Share this article on
Want to have a happier, healthier marriage?
If you feel disconnected or frustrated about the state of your marriage but want to avoid separation and/or divorce, the marriage.com course meant for married couples is an excellent resource to help you overcome the most challenging aspects of being married.
More On This Topic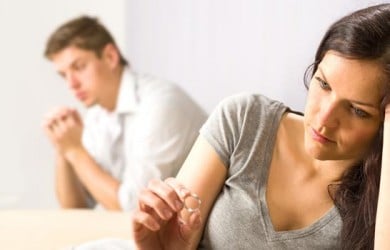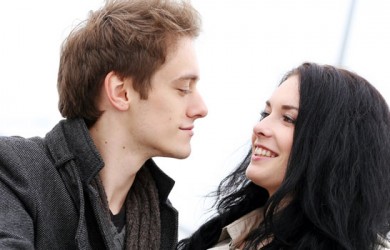 You May Also Like