The First Year of Marriage Books for a Successful Marriage
It is no surprise that the first year of married life is kind of very critical. Adjusting with the new life and living with your partner comes as something that is rather difficult to handle.
However, as new it might seem, the real thing is that the first year after you marry your partner is the most important one of your life ahead. This can be right in so many aspects.
Let us have a look at some below:
Knowing your partner
In the first year of marriage, you get accustomed to all the usual habits of your partner.
You begin to see them in totally unique forms, the ones unknown to you. And importantly, you learn about your partner as a whole; their likes and dislikes, their fears, how they handle particular situations, and what their insecurities are.
Absorbing so much new information can be pretty tough, but it is important.
Learning to deal with unfulfilled expectations
The life after marriage is not how they depict in the movies and shows.
In reality, it is very different. It is not all roses and butterflies. In the first year of marriage, you have to deal with heartbreaks when your expectations do not get fulfilled. Further, it is a fact that your partner is not the same person anymore as they appeared before marriage.
The way they treat you changes. It is indeed sad, but you have to deal with that too.
Love is not everything
It is crucial to know that your life does not revolve around your partner.
They do not have to be with you every single second of the day. Sometimes, they may be busy with work and other stuff, so do not hang around them for attention. You can do so many things when you are on your own. However it will be helpful if you understand the crucial love languages so you can build long lasting love in your marriage without stifling your partner.
Challenges
When you commit to spending an eternity with someone, it is not always necessary that your life will always be happy.
There will be many marriage challenges, and the success will be about how you and your partner overcome them as a team. You should believe that every hurdle that tries to block your path will only make your belief stronger in your partner.
So, do not be afraid easily and have crucial conversations for a better marriage.
Support
The very first year of your marriage is a test for both the partners.
In the times of difficulty, pain, and grief, you need to be there for your other half.
Share their sorrow and make them see the good things.
When your partner feels like giving up, say words of encouragement and lift up their soul towards the bright side.
Similarly, even in their smallest of achievements, celebrate with them and boost up their self-belief. Being present for each other through thick and thin is the key to a long and healthy marriage.
Set the base for a happy relationship
Express love and affection towards your partner.
Tell them how stunning they are and how you value their presence. Try to compliment your partner even on the tiniest details. Also, acknowledge how your life lightened up when they came. And most importantly, have deep conversations with your mate.
This way, you can structure a strong foundation of your relationship for a happy future.
Believe in each other and communicate openly
Have firm faith in your partner. Listen to what they have in store for you.
In addition, while making any important decision, take advice from them. Communicate with your spouse while you are in any state of confusion. This may seem a small act for you, but every little act you do will have an impact on your partner.
You are not alone
After marriage, there is no me or myself.
Every action of yours will have some effect on your relationship. So, it is necessary that you take care of your actions. Also, do not only think about your comfort in a certain matter but look at your partner's too. You need to look after them and cater to their needs as it is a huge responsibility.
It is indeed true that these may be the toughest years of your life, but the key is to stay strong and work as a team.
Share this article on
Want to have a happier, healthier marriage?
If you feel disconnected or frustrated about the state of your marriage but want to avoid separation and/or divorce, the marriage.com course meant for married couples is an excellent resource to help you overcome the most challenging aspects of being married.
More On This Topic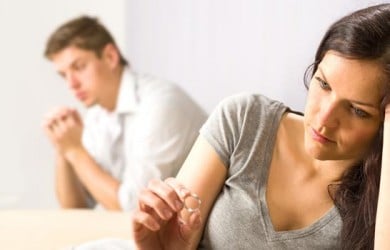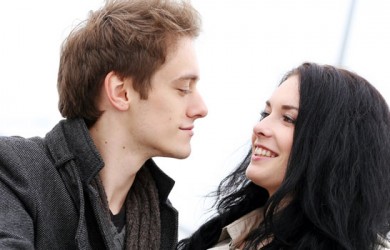 You May Also Like