Signs of a Codependent Relationship
It's far too easy to disregard signs of a codependent relationship, especially if you're in one. It's healthy to have dependence in your marriage, it's only natural, and it means that the partners are connected to each other.
However, there is such a thing as being dependent in a wrong way. It is a multilayered problem, often difficult to spot, but highly devastating for both the spouses as individuals, and for the family as a whole.
Unfortunately, by the time the couple decides to seek help, they both are often entirely shattered by the toxic effects of codependency.
So, learn to detect signs early on and engage in healthier ways of connecting with your spouse.
Codependency and Addictions
The notion of a codependent relationship at first didn't have anything to do with romance. It was a term coined to describe a form of an unhealthy bond between an addict and their enabler. It was noticed that in almost every case of an addiction, there is one person who (seemingly unwantedly) enables the addict's habit and their dependence on the enabler. Similar patterns were observed in families with a physically or mentally ill person.
However, once this blueprint was noticed, psychologists realized it happens in relationships where no addiction is present.
Codependence is now used to describe a pattern behavior, emotional reactions, and communication in debilitating and one-sided relationships.
What both addicts and non-addicts in a codependent relationship share is their inability to resolve emotions and conflicts in a constructive way. As a result of inadequate attempts to tackle such problems, a cycle of more tension between partners and more compulsive behavior is triggered.
In essence, when you're in a codependent relationship, it's pretty similar to having an addiction. Both partners play the game, although one is, as we will discuss in a bit, always put into the position of a "relationship addict", while the other may be distant, aggressive, cold, selfish, or manipulative.
And, as with many addictions, although it is fairly obvious that you have a problem if you're the submissive and scarifying one, you might be the last one to admit that something needs to change.
How to read the signs?
If you're in a doubt whether you're in a codependent relationship, it's already a sign that something is off.
As soon as you wonder about something like that, you should consult a professional to help you determine what it is that isn't going well. It could just be that your communication isn't great, which can be easily fixed.
Nonetheless, you should also beware of specifics of a codependent relationship. You can start by taking this quiz. It will guide you through different situations in life, both everyday and exceptional, that can reveal whether your dependence on your spouse is genuine, or it is a part of a pathological pattern of codependency.
Other than the quiz, which is merely a starting point, you should sit down and work on a thorough soul searching to determine the true nature of your relationship with your spouse.
Try to discipline yourself to view your life objectively, as a scientist. How would you describe it? Do you have a social life unrelated to your spouse? Do you have hobbies? Do you do something on your own, and for yourself?
And when it comes to your inner life – are you on a constant watch for the ways to please your spouse? Are you overly anxious about being separated from them? Do you feel worthless without them? Are you constantly on the edge waiting for them to criticize you or withdraw if you do something wrong?
How did you end up there?
The difficulty over understanding that the romantic notion of "I can't live without my partner" turned into codependency is in that it happens so gradually.
One of the partners starts slow, with reasonable requests for attention.
However, with time, the demands and the "punishment" when these aren't met become increasingly irrational.
Something like boiling a frog. If you were to throw it into boiling water right away, it would jump right out of it. If your spouse started your relationship telling you that they'll want you to give up all your friends, family, hobbies, ambitions and put everything in the second place except for them, you would probably be running like Forrest Gump.
However, the partner that demands the attention and that the whole world of their spouse revolves around them never reveals their cards right from the start. The maladaptive relationship develops over time, up until the "enabler" loses all of their boundaries. This is why it is so hard for the couple, and even for those close to them who witnessed the process, to recognize that it has truly gone too far.
Share this article on
Want to have a happier, healthier marriage?
If you feel disconnected or frustrated about the state of your marriage but want to avoid separation and/or divorce, the marriage.com course meant for married couples is an excellent resource to help you overcome the most challenging aspects of being married.
Related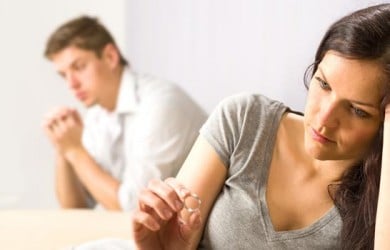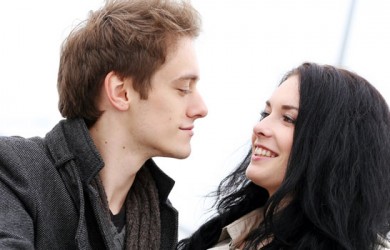 Recent