Christmas Getaways for Married Couples
Christmas time is coming closer and there is no better way to spend it with your loved one than to travel somewhere. Choosing the destination, however interesting, is not an easy job. There are several things that need to be taken into account.
First of all, you need to take a look at your budget and see how far you can travel with it.
Secondly, you need to decide on what Christmas represents for you. Some people's idea of Christmas is a distant cottage in the woods and the idyllic snowy atmosphere outside, while others prefer drinking tropical cocktail on the beach with Santa's cap as the only thing giving away the Christmas celebration. Thirdly, you should choose which part of the country (or part of the world) you prefer the most and make sure that you reach mutual agreement with the partner on the destination.
In order to make your life easier, we have prepared a few options for you that might be great for married couples.
1. The Berkshires, MA
If your idea of Christmas is to be surrounded by the snowy mountains and go get lost on an adventure in the midst of them, you should definitely consider visiting the Berkshires.
It is only a 3-hour drive from New York and from Boston and the sights that you can see while entering the Berkshires are simply breathtaking. They consist of small yet lively towns which are spread throughout this out-or-the-fairytale area.
2. Punxsutawney, PA
If you ever saw Groundhog Day, you are probably already familiar with this place. Its popularity peaks on 2nd of February, when the groundhog is supposed to come out of the den.
However, the season of tourism starts here just a bit before Christmas, when the tourists, and especially the fans of the brilliant movie, start to arrive. Just make sure (not) to be stuck in a loop with your partner!
3. Jackson, WY
Jackson is a truly unique place that will provide you with the Christmas experience in the style of the frontiers people. If you feel adventurous, you can choose to visit the Jackson Hole Mountain Resort which contains the highest vertical drop in America (hence the name).
If you only want to go and watch the nature, Yellowstone National park is less than 200 miles away from Jackson. All in all, Jackson is one of those places where you and your other half can rent a wooden cottage and enjoy looking at the snowflakes covering your window.
4. La Jolla, CA
Although in California, La Jolla has the soul of the Christmas. The main reason for this is the La Jolla Christmas Parade that is conducted every year.
Therefore, if you are not a big fan of snow, yet you want to celebrate a proper Christmas, La Jolla will be the perfect opportunity to combine the two. Apart from the parade, you can always choose to spend your time on the beach, a coffeehouse or hiking.
5. Grindelwald, Switzerland
Hugged by the Alps, Grindelwald welcomes all the people who dare try skiing on this attractive mountain range and its slopes for which a lot of courage and experience is needed.
However, if you are not the skiing type of person, you will simply enjoy the glorious mountains, lush green nature covered in snow and ice and cheerful people always ready to have a pint with you.
6. Prague, Czech Republic
Prague is a mixture of the traditional with the modern. If you are a fan of European culture, this city, founded in the center of Europe, is going to offer you an all-in-one package.
Snowy streets, carriage, old-time automobiles, medieval castles combined with top-quality restaurants, all-night bars and wonderful coffee shops are a perfect getaway for Europhile couples.
7. Vienna, Austria
Vienna is a popular Christmas and New Year celebration place for the people all over the Europe. The way it shines and the way its neoclassical architecture reflect everything is the reason to be there for the countdown.
Vienna is full of people from different national backgrounds and who are there to help you have the time of your life. Furthermore, the feel of a big urban place meets the feel of the Mozart-era which makes the Christmas stay in Vienna unique. Oh yes, and Mozartkugel.
8. Reykjavik, Iceland
If you are a fan of Game of Thrones, you are probably familiar with this place. The island of Iceland is located to the Northwest of the British Isles. It is place where Sun doesn't shine a lot and where people are used to this dark feel to the atmosphere.
However, during the time of the Christmas, being there is an honor. The one thing you should go there is Aurora Borealis that shines on the city as a God-given Christmas decoration.
9. Oslo, Norway
Another complete winter holiday, with one step away from the North Pole is Oslo, the capital of Norway.
Apart from a lot of snow and cold weather, Oslo offers another perspective on the Christmas, filled with museums, history centers, artistic installations and festivals. Oh, and Vikings – Vikings everywhere!
10. North Pole, AK
There is not a lot to say about the North Pole, except that it is located in Alaska and that Santa Claus lives there.
You might want to have a ride in his one-horse open sleigh over the fields and laugh all the way. Ho ho ho! Or you might have an opportunity to see one of his elves preparing a present for you. Just be a good kid and you will have what you wish for the most.
To sum up, these are some of the most attractive destinations that you should definitely consider visiting if you have enough time and money on your hands.
Whether you plan to go somewhere in the country or to go to Europe, make sure to bring the Christmas spirit with you, because it is a special kind of feeling that actually makes Christmas.
Share this article on
Want to have a happier, healthier marriage?
If you feel disconnected or frustrated about the state of your marriage but want to avoid separation and/or divorce, the marriage.com course meant for married couples is an excellent resource to help you overcome the most challenging aspects of being married.
Related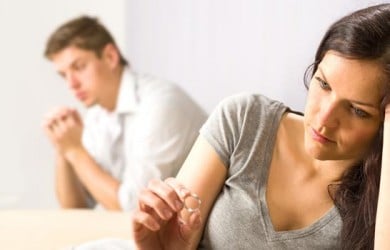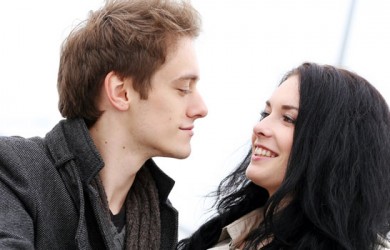 Recent